Delivering Complete Casino Solutions – Amatic Industries Software Review and Analysis
AMATIC Industries started its journey way back in 1993, in Austria. Operators worldwide seem to appreciate the impeccable quality of Amatic's games, as it is evident from the company's sales range – they export over 90% of their services and products. Amatic is not a mere software developer – in addition to creating a Casino Management System (CMS), the company produces physical Virtual Lottery Terminals (VLT), slot cabinets, roulette terminals, and of course, online casino games. In this review, we will explore Amatic's products, credentials, and the company's current standing in the industry.
The Amatic Games Catalogue Offers Some Variety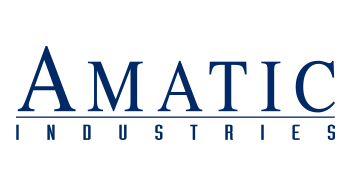 Currently, Amatic showcases 144 online casino games on its website. Most of those titles are slots, but this software developer has also made a few video poker, blackjack and roulette titles. The company utilises the HTML5 technology for developing its software, allowing for flexible integration of the games in different platforms. While the graphics quality of the software products can't be considered as "visually explosive", the games of Amatic are exceptionally renowned for being multilingual, and accessible by multiple browsers and devices. The company offers all of its online casino solutions, through its distribution network AMANET.
All of the Slots Are Original
Amatic doesn't seem to lease any visual themes for its slots from famous franchises, and this is why it goes "full-original" when it comes to the design style of its games. The "Bells On Fire Rombo" is considered to be one of the most famous slots in Amatic's gaming portfolio, The game offers 720 ways to win, five reels split into different rows, and also has wild and bonus features. Another popular slot is "Book of Pharao". It has five reels in three rows, 10 pay lines, and a free spins feature. The third most popular slot on the list is "All Ways Fruits", offering 243 ways to win via three rows with five reels. This game provides a multiplier symbol and a bonus spin feature.

The Video Poker Games Have a Nostalgic Design
Although Amatic has nine video poker titles, their design is reminiscent of "8-bit" raster graphics, which were native to games made at the beginning of the '90s. It is clear that this developer has decided to go "function over fashion", and while the video poker games themselves do not look that pretty, they are functional and straightforward. Among the most popular titles in this section, we count "Jacks or Better", "MultiWin" and "Fruit Poker".

Roulette Games Are Made Mostly for Cabinets
Since this company is renowned for manufacturing cabinets for brick and mortar casinos, it is only natural that the software they develop is compatible with their hardware. Such is the case with all roulette software with the exception of one, "Roulette Royal". This is the most classic variation of the game, and judging by the presence of a single "zero" field on the wheel and the traditional type of bets a player can make, we are inclined to believe that it is modelled after the famous "European" version.

Superb Compatibility with Mobile and Desktop Platforms
All online casino games produced by Amatic can be played on operating systems such as OS X, iOS, Android, Windows, Windows Phone and BlackBerry OS. Because Amatic uses HTML as their development platform, a person wouldn't need additional software to run the games (as opposed to software made on Flash). Whether you're a player or an online casino manager, you can be sure that the games of Amatic offer stable performance.
Validations, Licenses and Recognitions
Although Amatic doesn't specify a particular licensing administration, the website does mention that the products and services of the developer are approved by multiple jurisdictions. The company, AMATIC Industries, is an esteemed member of the Leitbetriebe Austria (Leading Companies of Austria) platform, which further boosts its reputation. Also, the software developer is registered in the Austrian Chamber of Commerce. Any future business partners can freely contact the company via the provided methods on Amatic's website, and inquire about their specific credentials.
Casinos That Utilise Amatic Software Products – Business Partnerships and Coverage
Especially popular among European operators, you can see AMANET games featured in the newest online casinos such as Loki Casino, Oshi, Jokerino, Betchan Casino, Casoo, Playamo, Casiplay, YakoCasino, 1xBet and many others. It is an all-known fact that while in some cases Amanet will work with an online casino operator directly, the majority of their software is exported as an addition to software services of even bigger top software providers. Amatic is also quite renowned among operators who operate in the UK, Spain and Eastern Europe.
A Software Developer That Constantly Stays Visible – News
AMATIC Industries is a regular attendee in the annual BEGE (Balkan Entertainment & Gaming Expo) event, where they proudly showcase their newest achievements in the world of online casino gaming. Additionally, their long-standing relationship with the company Comatel has opened new business possibilities in the Spanish market! Amatic keeps a regularly updated news section on their website, to inform everyone of their latest achievements and endeavours – you can check it out for yourself.
The Amatic Gaming Network Connects Land-Based and Online Gaming
In addition to the numerous innovations utilised by Amatic, one of the biggest is the "cross-platform" jackpots. Essentially, some games will feature a jackpot that will be collected from the bets made in online and land-based casinos. This way, the jackpot amount will be more significant, and if somebody wins it, it will replenish much faster!
In Conclusion – Amatic Continue to Expand Their Market Presence
Although Amatic was established more than two decades ago, they have officially entered the online gaming market in 2011 – which would explain the somewhat "outdated" look on some of its titles. It is nonetheless impressive that although they are oriented heavily towards the land-based casino industry, the company has managed to produce an admirable quantity of online gaming software. This company recognises the importance of "moving forward", and this is why they continue to develop new online casino technology, and incorporate it into their latest releases. We are excited to see what Amatic will bring us in the future!