Dedicated to Compact Industry Solutions – an ELK Studios Software Review
Ever since this Swedish software developer was open for business in 2013, they have managed to impress both players and competitors alike. ELK Studios are incredibly renowned for the visual and gameplay quality of its titles, and this is why every major online casino brand wants to work with this company. With a compact team of approximately 30 people, ELK Studios have introduced their own standards for quality and are currently dominating many markets with their slot solutions. In this review, you discover not only the products and services offered by ELK but also the features that make this company special.
Quality over Quantity – The Developer Doesn't Offer Many Games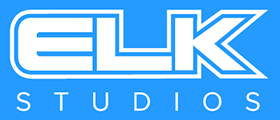 Currently, there are 34 games, and they are all slots. From their first-ever title "The Lab" to their latest game "Hit it Hard", every title made by ELK Studios is a work of art. All of the visual game themes you will find here are original and will impress you with their incredible quality. While there aren't any table games, we are hoping that maybe one day ELK Studios will create a few.
Slots with Superior Quality and Playability
The slot games created by ELK Studios will differ not only in design but in playability as well. Among the many game features, you will encounter multiplier wilds, respins, mini-games, and many others. All slot games can be customised in a variety of languages and currencies so that they can fit the individual needs of the operator. We have selected a few of the most played ELK Studios slots and have presented them in detail below.
"Hit it Hard"

This 3x3 retro slot has a "90's" vibe in it, and although having only 5 pay lines, it delivers much more in terms of bonuses and features. Players will benefit from bonus games, wild multipliers (x10), free spins, wild respins, stacked wilds, and other interesting features.

"Hong Kong Tower"

Easily one of the most famous slots, Hong Kong Tower offers a 3x5 reel layout and 99 win lines. The game also features mystery symbols, a bonus game, a bonus wheel, and quite a few other exciting additions. This game also has a Christmas themed version, called the "Ho Ho Tower".

"Poltava"

Named after the famous Ukrainian city, and modelled after the 1800s, this slot has a 4x5 layout and 40 pay lines. There are wild symbols, sticky wilds, free spins and bonus triggers.

"The Lab"

A science-themed slot, this 3x5 game is the first slot ever produced by the software provider, and it is still one of the most popular titles in the iGaming industry! This slot has scatter multipliers, two bonus reels, wild symbols, free spins, and gives the player the chance to place a wager on 15 bet lines.

"Ice Wolf"

This is a uniquely made 6x6 slot, designed in the style of Norse mythology. This game is feature-packed with wild symbols, multipliers that can go up to x50, respins, and up to 74,088 ways to win!
This Developer Is Licensed and Regulated
While on the official website you won't find any license or certification seals, other sources state that ELK Studios is licensed in many jurisdictions, including Malta and the United Kingdom. The fact that this developer is in business with a few big names in the industry is proof enough that their software products have been vetted to be fair and secure.
All ELK Studios Games are Superbly Optimised for Mobile Play
After all, the games of ELK are marketed to be "mobile" in the first place, which explains why they are supported by operating systems such as Android and iOS. What is interesting here, is the fact that the "overlapping function design" reflects the intention of the online casino games to be played on a smartphone or tablet – meaning that all titles are using the screen size of any mobile device to its maximum capacity without the loss of quality.
The Use of Game Developing Software Platforms
Whether ELK produces 3D or video slots, they always do so with the use of the HTML5 software development platform. After all, HTML is praised for being the best development tool when it comes to creating mobile-compatible games. While separate game elements (2D or 3D) may be created on different applications, the programming of the game itself is done on HTML5.
ELK Compete – A Tournament Mechanic for Operators
ELK Compete is a customisable platform that allows operators to connect their players in a mutual "tournament network". Casino operators can use this platform to set individual missions, as well as mutual challenges for its members. The best part about the platform is that it can be integrated into any slot game produced by ELK Studios!

Some Unique Game Features of ELK's Slots
In addition to giving its slots many bonuses and features, ELK has introduced a few innovative aspects that make their games even more fun to play. Within every slot game, there is a "promotions" section where players can input a special promo code, which is usually released by the operator that uses ELK Studios software. Another interesting thing is the selectable betting strategies that allow the player to choose a betting style based on their personal preference.
The News Section – ELK Always Informs Their Fans
In the news section, ELK Studios regularly announce the release of their new games, as well as their attendance in special events in the iGaming industry. In addition to the regularly updated news section, you can always follow the company's YouTube channel or LinkedIn account.
How This Developer Compares to Others in the Industry
ELK Studios has its own place in the industry of online casino developers, as it introduces its own brand of slots that aren't anything seen so far. Their mobile games are not only well-optimised for mobile systems but also have a strong "client retention" factor. Almost every big casino that considers themselves to be "mobile-friendly", features the complete gaming roster of ELK Studios.
Partnerships with Casinos and Other Companies
While it isn't explicitly mentioned who the business partners and clients of ELK Studios are, we've managed to discover some very important names in the online casino industry. Some of those high profiled clients include Vera & John Casino, Mr Green, Betsafe Casino, Casino RedKings, and many others.
In Conclusion – A Must Have for Every Casino Operator
The business direction that ELK Studios has taken has made them a valuable ally to all online casino operators. Their "mobile slots" are always in high demand, and perhaps, this is why the company doesn't make any plans of producing casino games of different genres. While everything looks good with ELK Studios, we would like to see them introduce more information about their company. In all cases, feel free to see ELK Studios for yourself – their games are worth it!