The Developer That Works Online and on Land – a Belatra Games Software Review
We do know that Belatra games has over 20 years of experience in the business. The company itself was established in 1993. Renowned for creating video game terminals for brick and mortar casinos, Belatra has also developed online casino slots which we will take a look at today. This software developer is certified by many reputable administrations and is held in high regards by players and operators in Europe, Russia, Belarus, Spain and Latin America. Today, we will learn what solutions Belatra games offers to the iGaming industry, and what makes them unique.
There Are Many Games – But Not so Many Made for Online Casinos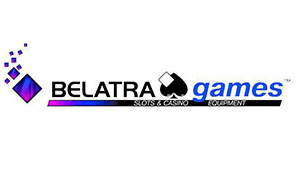 There are currently 127 games offered by Belatra games, the majority of which include slots. The company has also made some video poker and table games. While on some the design might look a bit outdated, the titles themselves are built for supreme performance. The homepage of Belatra does list the full roster of its games but bear in mind that some of them are exclusively made for cabinets; which in turn, puts the exact number of online casino games at 57. We have taken a more detailed look at all Belatra games below.
The Slots Are Very Well-Made
All of the slots released by Belatra games seems to be of an original design, and they all have their distinctive features, reel layouts and bonuses. Although Belatra's slots are filled with unique features, they might seem a bit similar to one another, due to the presence of common elements and functions. We have taken some of the most popular slot titles released by this developer and have analysed them further.
"7 Fruits"

A 3x5 classic fruit-styled slot, this game will have 20 pay lines ready for you. Among its additional features, we count a scatter symbol and a risk mechanic that lets you wager you most recent win as a part of a "red or black" game or a "high card draw" mini-game.

"The Money Mania"

This incredibly well-made dollar bill themed slot looks as crisp as the dollars on it - with a 3x5 reel layout and 10 pay lines, players will get the chance to play for one of the many jackpots. There are three jackpot symbols, a wild feature, bonus wins, mini-games, and the two risk features for multiplying your wins.

"Golden Lemons"

This is another fruit-styles slot game that looks like the first classic slots ever made. This game has a 3x5 layout, and 5 pay lines. While this might not seem enough, players will be entertained by benefiting from features such as scatter symbols, and the commonly present high card and red-black gamble functions.

"An Escape from Al Catraz"

This 3x5 "prison escape" slot, isn't that much to look at in terms of graphics, but it does have 9 pay lines; additionally, a wild symbol will substitute others when appearing on a reel, and also provide players with a "three scatter symbol bonus trigger" feature, that will enable a mini-game. Naturally, you can also double your wins if you want to with the "card double" or "red or black" gamble features.

"Princess of Swamp"

Another 3x5 reel layout slot, this game will have 9 pay lines. Modelled after the "frog and the princess" fairy-tale, this fantasy slot, will offer players features such as multipliers, bonus games, and of course the same two gambling features that allow a user to double their winnings.

"Piggy Bank"

This is a 3x5 reel slot game with a "bank heist" theme going on. There are 9 pay lines, a wild symbol, three mini bonus games, and risk games for doubling your winnings. While Piggy Bank doesn't look as impressive as some of the other slots, it is still loved by players everywhere.
The Table Games Section Contains Only Two Roulette Titles
The only two online casino table games made available by Belatra is the European and American Roulette. They both look incredible, featuring high-quality graphics and smooth animations. One of the best things about both roulettes is that once you've loaded any of them, a screen will prompt you to choose a preferred betting limit. Besides a distinctive "crown bet" chip, there isn't anything that would separate these two roulettes from their most standard versions.

The Other Games Include Bingo–Slot Hybrids
There are a couple of exciting games made by Belatra which look like bingo yet incorporate some serious slot mechanics in them – as is the case with the game "Just a Bingo!". Other slot-bingos include "88 Bingo 88". In all of these "hybrids", you can choose on how many bingo cards you want to place a bet on, and once the bingo balls are drawn, eight of them are going to be selected on random. Depending on the bingo title, in particular, there may be 1500 pay lines available (as it's the case with "Bingo Soccer").
Belatra Games Is Regularly Certified for Fairness and Security
While there are no formal licenses listed on the website, we have discovered that the developer is certified by BMM testlabs, Tristigma, GLI (Gaming Laboratories International) and SIQ. Furthermore, the company's RNG systems have been approved in Lithuania, Malta, and Belarus.
Belatra Games Offers Full Mobile Platform Support
When it comes to the games made for top online casinos, the company proudly advertises the fact that they are fully compatible with the most modern versions of iOS and Android. All a player would need is a recently updated mobile browser, (Chrome or Mozilla are highly recommended).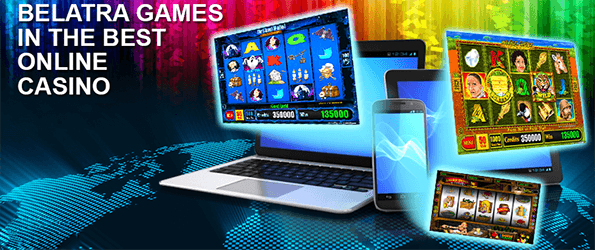 What Technology Is Used by the Company for Development?
While there isn't official information regarding the use of Flash as a software development platform, the fact that this developer started more than twenty years ago shows that they have at least used it at some point. Now, however, Belatra games has stated that it uses HTML5 as their primary tool for developing high-quality online casino games.
A Highly Populated News Section
Whether it is the attendance of Belatra games to an exposition event or the release of new software, you can find it all in here. This developer has social accounts on YouTube, Facebook and Instagram, but it still manages to update its readers on its main website regularly. You can check out the entire company's achievements via the news section, all the way back to 2013!
This Developer Stands out with Its Variety of Solutions
It's uncommon to see a software developer that creates not only the software for land-based casinos but also builds the actual terminals for them. The website seems to be a bit of a hybrid, as it lists all of its software products, as well as parts and complete solutions for brick and mortar casinos.
Partnerships with Casinos and Other Companies
While there aren't any listed clients or partners on the website, we have found out some of the company's most famous business partners. Some of them include Infinigame, SoftSwiss and others. We are inclined to believe that while Belatra games are featured in some online gambling establishments, the majority are appropriated to the "brick and mortar" casino scene.
In Conclusion – Impressive for a Land Based Casino Software Developer
We are delighted to conclude that Belatra games does hold a significant edge among others in the industry. Whether it is because of its various products and services or the amount of experience, this casino proves to both players and operators that it is here because it offers to the industry products of remarkable quality and value. Belatra games is worth checking out!