Superb Casino Gaming Range and Quality - Gameplay Interactive Developer Analysis
It was in 2013 when Gameplay Interactive (GI) decided to enter the Asian iGaming market and show everyone how proper game design and development was done. Skip ahead a few years later, and now we see a fully-fledged online casino software business that exudes excellence from both its products and services. Here, you will learn everything there is about Gameplay Interactive, and how it managed to become one of the most desired live dealer gaming providers by the best new casinos online.
A Rich Portfolio of Games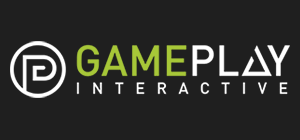 Gameplay Interactive offers approximately 175 titles, and all of them are incredibly various. Casino operators will find out that the developer offers slots, live games, lottery titles, speciality games, and bingo. The design of all titles is intricate and original, while the games themselves look perfect and play amazingly. Given the fact that this developer provides complete "turn-key" white label solutions for its clients, it comes as no surprise that the number of their games continues to grow even today.
The Slots Are Diverse and Unique
At the time of creating this review, we estimated that the developer offered 98 slot titles. Based on sport, fantasy, and animal themes, all of the slots are designed and created with exceptional attention to detail. Gameplay Interactive doesn't seem to adhere only to "one standard slot design", which is why the games here feature a multitude of reel patterns and additional bonus features. We have taken some of the best slot examples of Gameplay Interactive, and have presented them to you below.
"Bai Ye Xing Fu"

This 3x3 Chinese festival-themed slot might not have too many symbol rows, but it definitely makes up for it with the presence of a whole lot of bonus features. There are wild symbols that substitute all others, and also form the highest-paying winning combination, which is x2,500 times a player's bet. If a winning combination is formed with a single wild symbol, the winnings will be multiplied x3; however, if a winning combination is made by two wilds, the multiplier will have an x9 rate. The RTP rate of Bai Ye Xing Fu is estimated to be 96.50%.

"Virus Invasion"

A "virus-styled" game, this slot tries to "scare" its players with its "bacterial design" and a 5x4 reel layout. Scatter symbols here will grant free spins, there is an expanding and cloning symbol, and also free spin re-triggers that will diversify the gameplay even further. The game has 40 paylines and will pay both ways during "free spins" mode. The default percentage of Virus Invasion is 96.95%.

"God of Flames"

A 3x5 slot with a lot of potential, this game can give a player a winning multiplier up to x10! With its 243 winning ways, the God of Flames will grant the luckiest players a bundle of free spins, during which any combination between the scatter and wild symbols will produce a massive multiplied win. This exceptional slot game has an RTP of 96.99%.

"Vikings Mega Reels"

The "mega reels" of this slot provide 250 pay lines, but that's not everything that describes the game. Its unique six-reel design is done in a row pattern of 3x4x5x6x7x7! During free spins mode, the reel layout will be flipped, providing even better winning opportunities. There are also stacked symbols which provide additional wins. This Viking-themed slot has an estimated RTP of 96.02%.

"World Soccer 2"

This football slot has a standard 5x3 layout and cascading reels! Successful scatter symbol combinations will grant a number of free spins, while every winning spin will increase the winnings multiplier up to x10. In addition to the 243 winning ways, there is a "world penalty kick" feature, that ill turn a single reel into a stacked wild, with a guaranteed win!

"Alchemist's Spell"

Featuring an interesting 3x3 reel layout, this "magic potion" style slot features cascading symbols that remove winning combinations and drop new symbols from above. Furthermore, during gameplay there is a chance for two additional rows to unlock, making the slot a 3x5 game. The slot has an RTP of 96.52%, and 125 winning ways.
Table Games - Oriented for the Asian Players
Straight away, the games here are far from what anyone would see from the portfolio of a European developer, for example. There are games here like Indian Rummy, Bai Cao, Tien Len and a few other table titles that are considered to be quite famous within the Asian iGaming market. On the other hand, the only two games that are known around the world, are the two variants of Texas Hold'em Poker. Although all of the table games look incredible and play flawlessly, perhaps the only small drawback here is that there is no roulette version of any kind.

Lottery and Specialty Titles
The lottery games made by Gameplay Interactive, do not look like the standard regular lottery titles found in other places. Whether the lotteries themselves are drawing numbers or dice, they resemble a bit more "Sportsbetting" rather than an actual lottery game. Nevertheless, they are still quite engaging and fun to play.

It is the speciality titles of GI that bring the true variety of the portfolio to light, as this section provides gamble versions of games that are unique. One such example is the game "Rock Paper Scissors" where players will make a bet every 9 seconds and try to beat the AI. Another interesting fusion between genres is the "Fish Prawn Crab" scratch card game that combines elements of both the scratch card genre and lottery. "Money Blast" is another interesting example of a unique instant game, which is basically a "race", where people can bet on a rocket and score a win if it finishes first.
An Outstanding Variety of Live Dealer Games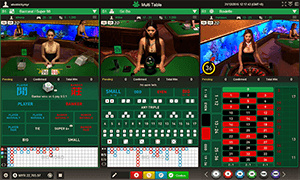 With approximately 50 open live dealer tables, Gameplay Interactive provides a full variety of genres. There are numerous versions of Baccarat, Roulette, Dragon Tiger, Hi-Lo, Blackjack and many other Europan-standard games. Since GI is an Asian-oriented developer and provider, it is understandable that they also offer live dealer versions of games such as Fish Prawn Crab, Sic Bo and others. The quality of the stream, studio set up and pretty much everything else is considered to be quite exceptional - something that isn't very easily achievable by other providers in the iGaming markets of Asia.
The Licenses Possessed by Gameplay Interactive
We should mention that at first glance, there is no information about the company being licensed anywhere. This, however, doesn't mean that the company itself isn't licensed; in fact, Gameplay Interactive themselves mention on their website that they are licensed. Another clue that tells us GI has some kind of certification and legitimisation is the fact that they have live dealer games. Within the iGaming industry, live dealer studio services are closely monitored by the jurisdiction in which they are being hosted within. With that being said, we can safely assume that GI's software solutions are fair, secure, and legit.
The Developer Supports All Platforms
Game diversity is not the only strong point of Gameplay's portfolio - they are also renowned for the high-level optimisation of their software. What this means, is that any instant and live dealer casino game of Gameplay Interactive will be supported on all desktop and computer devices that run the latest versions of operating systems such as Android, iOS, macOS and Windows. We should mention that the graphics of almost all games are incredibly detailed, and the animations of the different visual elements are quite complex - with that being said, we recommend the use of a recently updated browser with good graphics support (such as Google Chrome) for a seamless gaming experience.
Some Company Facts and Future Business Plans
The first interesting piece of trivia about Gameplay Interactive is that they launched their website in the exact same year as they had established their company. In most cases, we have seen, it takes a few years for any developer to successfully initiate their first website, which is due to the accumulation and presentation of online casino software. On the other hand, GI's staff of approximately 150 people managed to enter the iGaming industry with more than twenty online gambling titles which already included live dealer games! Today, the company's goal is to continue providing its business partners with quality content.
Innovative and Unique Features of Gameplay Interactive
Putting original game design and variety aside, the first innovation introduced by Gameplay Interactive is called "Racing Reels". This dubbed Gameplay interactive as "the first live online slots developer and provider in the world". Essentially, a player would choose a live dealer from a roster, and bet on them winning an "x amount of times" or succeeding in the completion of another mechanic.
GI has quite a few additional features such as this one, that manage to merge the genres of quite a few of its other games. Another notable example of a unique feature is the multiplayer function that is present in the majority of games. In fact, Gameplay Interactive has developed both some of its live dealer and instant casino games to be capable of supporting many players at the same time!
The Latest News on GI - Additional Information Portals
To find out more about the company itself, interested parties can get in touch with the developer's support staff via email. Although Gameplay Interactive is an exceptional developer of online casino games, they are "seriously lacking" in the "social media department". They have a LinkedIn profile, and it is also mentioned that they manage their own Facebook page; however, we've found no evidence of the latter.
How Does Gameplay Interactive Compare to Other Developers in the Industry?
Although GI isn't hailed by industry critics as an "iGaming leader", they are more than just a few steps above the rest of their competition. Gameplay Interactive is a company that offers a full variety of online gambling services, which makes them an excellent developer and supplier of iGaming solutions. While it is true that their online media presence can be a bit weaker than that of other, "less capable" businesses, Gameplay Interactive is a company that continues to introduce innovative and successful gaming features to this day!
Business Partnerships with Casinos and Other Companies
Gameplay Interactive has more than 30 business partners! Some of them include names like Bong789, 9Club.com, 12Bet.com, StarCasino.be, FUN88, iGame, Bet+355, Maxim, Vwin.com, Alpha88, and many others. The greatest predicament here is that although this developer has quite a few years of experience in the industry, they are yet to strike a business deal with some of the major brands in the iGaming industry.
After investigating this topic even further, we came to the conclusion that this is most likely due to the fact that GI is mainly offering their software in Asia and Latin America. On the other hand, GI's partnership with Star Casino (situated in Belgium) marks the company's first step towards their conquest in Europe. Given the fact that GI's casino software solutions are "universally designed", it shouldn't be too long before they add more EU business partners to their circle.
Gameplay Interactive Is Bound to Get More Exposure
We were very surprised to discover that the developer has not yet made a significant leap to iGaming markets outside of Asia. The best new casinos online are always looking for fresh and original content, especially in Europe. From everything we could discern, Gameplay Interactive seems like a passionate company that manages to provide everything an online gambling operator would want, which is why we recommend their software wholeheartedly. Granted, this developer does need to become a bit more engaged within a "social media aspect", so they will receive the popularity exposure they deserve!