Playtech Casino Software Supplier – Creating the iGaming Industry as It Is Today
Considered to be currently the most famous iGaming developer and supplier in the world, Playtech started its journey to shaping the online gambling industry in 1999. Renowned for its impeccable Omni-channel platform, Playtech has managed to combine all of its software products under "one roof". In today's article, we will fully explain what products and services Playtech offers, and also how the company managed to become the leading developer and supplier of iGaming live casino solutions in the world!
There Are Hundreds of Playtech Games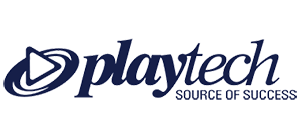 With over 700 RNG titles, Playtech has the power to fully supply an entire online casino website, and in some cases they actually do. There are slots, table games, poker, bingo, and so many other online gambling genres. The secret of Playtech's large portfolio is in the company's design studios; some time ago, Playtech purchased several software developers that include Origins, Ash Gaming, Vikings, Psiclone Games, Quickspin, Eyecon, and Rarestone Gaming.
The Slots Are Many and Various
With approximately 400 slots in its portfolio, Playtech is by far the biggest slot provider in the iGaming industry. In addition to creating its own original slot franchises (such as the "Age of the Gods") series, the company has also made a deal to produce a number of games themed after popular franchises such as Batman, the Matrix, Aquaman, and many others. Renowned for delivering both quality and variety, the slots of Playtech come in a variety of reel layouts, special bonus features, and bonuses. We have selected and analysed some of the best ones below.
"Ace Ventura Pet Detective"

This slot gives a visual take on the once most renowned comedies of the same name. Coming in a classic 5x3 reel format, Ace Venture offers a lot of additional features such as free spins, wild symbols, and modifiers. Depending on which modifiers a player collects during regular play, they can score cash prizes, extra free games, symbol upgrades, expanded reels, random wild symbols, wild multipliers, and mystery win multipliers! Additional bonus features include the extra wild symbols, wild stacks, and a re-spin with a compounding multiplier feature!

"Age of the Gods: King of Asgard"

Some of the best bonus features here are the "unlimited respins" with a shifting, stacked wild symbols. This Norse-themed slots from the "Age of Gods" series, also will have an increasing multiplier with every respin. The game has a 6x3 reel layout and 50 pay lines. There are two wild symbols, and three types of jackpots – daily, extra, and ultimate.

"Batman v Superman: Dawn of Justice"

Modelled after the popular movie franchise, this slot dons a standard 5x3 reel pattern with 25 paylines but includes four different wild symbols. Among the many extra features, are the sticky shifting wilds that change their place after each win. If they bump into each other, special free games are triggered where they can provide an unlimited amount of free spins. There is also a jackpot game here that can be triggered randomly, which will give players the chance to win one of the four different jackpots – mini, minor, major, and grand.

"Gladiator: Road to Rome"

This game is an exact replication of Ridley Scott's cult classic from the year 2,000 – and it comes in the form of a 5x3 patterned slot. The game includes features such as bonus spins, win multipliers, reel nudges, expanded wild reels, and more. The game has 25 paylines, and a jackpot that can be collected if the player lands nine "helmet" symbols. The "mighty modifiers" which will be gained from the bonus game, include extra wild symbols, symbol payout boosts, and scatter pays.

"Kingdoms Rise: Guardians of the Abyss"

Another original gaming franchise of Playtech "Guardians of the Abyss" is one of the most recent instalments of the "Kingdoms Rise" series. Some of the extras here include token collection, feature purchase, random wilds, multiplying wilds, additional symbol stacking, and so much more. Given the fact that all "Kingdoms Rise" titles are located within the same fictional universe, a player can "travel" between games, by clicking on the map feature!
The Table Games Also Offer Variety
Given the fact that Playtech is renowned for its Poker gaming products, it doesn't come as a surprise that they offer the genre as well. Among the many table games, there are also many roulette and blackjack games which come in both their classic alliterations and as well in some modified form. One of the most interesting and popular modifications of the roulette genre is none other than "pinball roulette" where the wheel has been substituted for a pinball field!
The Titles Change All the Time
Regardless of what type of game is made available by Playtech, there is a chance that it will be removed at some point in time, either due to lack of player interest, or if the license of it has expired. A few years ago, when Playtech had signed a licensing deal with Marvel, they had made Marvel themed slots and even a roulette game; however, those titles are not available today.
The Live Dealer Casino Solutions of Playtech
Considered to be the largest and most desired live casino supplier in the iGaming markets of Asia and Europe, Playtech offers a platform that seems to offer everything. The genres that will be present within the live lobby of this developer and provider will include Blackjack, Baccarat, Roulette, Unlimited Blackjack, Prestige Roulette, Casino Hold'em, Sic Bo and others. All live dealer games are fully optimised for use with any mobile devices, across the full variety of existing operating systems!

The company established its live dealer studio in Riga, Latvia in 2017. Since then, it has managed to dominate the competition with its solutions. Playtech not only hosts its live dealer games in a state-of-the-art facility but also fully incorporates its platform within its omnichannel product "Playtech One". It is exactly this platform that allows live dealer players to sit on their most favourite tables, without having to compromise with quality when switching between different devices.
This Company is Exceptionally Licensed Certified and Awarded
The two most important licenses possessed by Playtech have been granted by the Malta Gaming Authority and the United Kingdom Gambling Commission (license number: 38516)! The MGA has granted three types of licenses to the company, while the UKGC – seven, in total. The company is also licensed and regulated by 20 additional jurisdictions, in which its products and services can be found. Although there is no listed information regarding any certification from a technical testing agency, there is no doubt that Playtech has it; as one of the requirements for being granted a UKGC license, is to have your software products audited and certified to be safe and fair by a renowned third party authority.
As expected, this company possesses numerous awards and accolades granted by industry recognition events. Playtech was given the "Best International Company of the Year" by the AIM Awards in 2010, but that was only the beginning. Later on, the company would receive countless awards in categories such as "Best Multi-Channel Supplier", "Best Poker Network", "Best Mobile Gaming Software", "Best Bingo Software", and so many others. The company is present in a variety of iGaming events annually and always wins first place in at least several categories.
Playtech ONE – Supporting All Available Platforms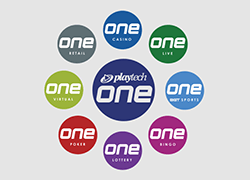 All live casino games, sportsbook solutions, RNG titles and all other gaming products developed and distributed by Playtech are fully compatible with all devices and all operating systems. Playtech One is a collective network that was built on the HTML5 framework, which not only allows full compatibility with all existing software and hardware systems but also their integration in one single platform. While some years ago, the company was involved in the creation of downloadable apps for Android and iOS, today, their Playtech One platform has removed the need for downloading anything to experience their games. The only thing required is a simple browser!
Some Company History and Business Mission
Playtech is one of the first companies that have helped shape the iGaming industry as we know it today. Two years after launching its company in Estonia, Playtech welcomed its first casino in 2001. The company then focused its resources and efforts for a few years, into creating additional software products. And It was in the summer of 2006 when they acquired a poker network software provider and launched a number of initiatives. Two years later, in 2008, Playtech had seriously entered the mainstream in the iGaming industry, which was marked by a historical business partnership with another famous brand – William Hill.
In the following years, Playtech experienced incredible economic growth, that allowed them to continue acquiring smaller game development studios and other iGaming-related businesses. After making many successful marketing decisions, Playtech had arrived at a state of their company's existence, where they started creating more historical business partnerships. Ever since its establishment, Playtech has evolved so many times, that it has become something far greater than a mere software developing company. Today, this business continues to progress even further, while abiding by four core values – integrity, innovation, excellence, and performance.
News about the Company and Sources for Additional Info
The news section of Playtech contains everything about the company – new business acquisitions, game announcements, collaborations, and pretty much everything else. It is interesting that Playtech has listed only two social media accounts located in YouTube and LinkedIn. The best thing about Playtech's information portals is that the company posts press release materials almost every day.
How Does Playtech Compares to Others in the Industry?
Playtech has been defined as being the largest and best: designer, developer, and distributor of online gambling products and services in the world, period. This iGaming conglomerate of a company is worth billions of dollars today, and there is hardly a basis for comparison between them and anyone else in the entire industry. Playtech's financial success is based on a large number of strategic business investments, which helped the company transcend far beyond what it was when it started. Today, every other iGaming software developing company strive to experience the success story of Playtech.
Gambling Responsibility and Care for the Players
It is more than understandable that a company of such economic scale is expected to direct a good portion of time and resources to inform the global iGaming community, about the potential pitfalls of gambling. Playtech has released a "statement on human rights and modern slavery act", in which the company promotes moral and ethical business practices. On the other hand, the real-life measures they implement within their software products and services include age and identity verification, budget and time limiting tools, self-exclusion, and time-out features, as well as reality check controls.
Playtech engages with a variety of different gambling charities for the prevention of any harmful effects that can result from uncontrolled gambling. Furthermore, the company takes a number of other actions that are meant to prevent the use of any of its gambling products and services to be used for unlawful activities.
Last but not least, is the fact that Playtech also spends a considerable amount of resources in making sure that the products it offers are advertised in a way that will not target any audience that is below the legal age, such as young people and children. The company has developed a number of platforms that are meant to help with the recognition and assistance of "high risk" player behaviour.
The Information Management Solution Platform
The IMS technology developed by Playtech allows the full record and overseeing of a player profile's life cycle from the first time it was registered. What is special about that, is that IMS is available on the entire omnichannel of Playtech; meaning that it is active on all software and hardware platforms that run Playtech products.
BetBuddy – Artificial Intelligence for Recognising Problems in Time
BetBuddy is a company that became famous by creating an analytics platform, used for recognising patterns in a player's gambling behaviour. The platform worked so well, Playtech decided to buy BetBuddy and include it within its own suite of Gambling Responsibility measures. The platform itself runs on a self-learning algorithm, which makes it adapt even to irregular betting behaviour patterns!
Partnerships with Casinos, Developers and Other Companies
* 18+; T&C's apply, click CLAIM for details
Soft2Bet, GVC, Mansion, Svenska Spel Sport & Casino, Stoiximan Betano, PokerStars, Meridianbet, Red Star Poker, Casino Barcelona, Paddy Power, Betfair – these and hundreds of other brands proudly call themselves "partners" to Playtech. In fact, in addition to the many casinos, developers, and suppliers, the company finds it important to create good business relations with conglomerates who affect the broader spectrum of the entertainment industry. For example, in 2017 they had struck an exclusive licensing deal with Warner Brothers, which gave the developer the full rights to produce a slew of franchise branded content.
It was quite interesting to learn that in the past, Playtech has created partnerships with businesses, game developing studios and other types of companies, which were later acquired by the iGaming giant, becoming its property. Given that fact, it is understandable why a good portion of all current Playtech business partners also billion-dollar enterprises. Today, when players see a slot game with a Batman® logo, there is a pretty good chance that it will be made by Playtech – and that's not all. If we are to judge by the announcements of the company itself, they are striking a new business deal with an iGaming brand every week!
Playtech Continues to Dominate the iGaming Industry
Is Playtech really the best developer and provider of iGaming services in the world? Probably yes, however, is the company still considered to be "number one" when it comes to live dealer casino games? The answer to this can be interpreted as "it depends". Although the company is indeed a staple for quality in the iGaming industry, when it comes to live dealer services, Evolution Gaming is one of the providers that sit on par with Playtech in terms of quality and functionality.
Regardless of the "friendly competition", Playtech will remain as the leading offeror of both RNG casino games and live dealer solutions, and it is highly unlikely that any iGaming business will "dethrone" them any time soon.