Complete Mobile iGaming Solutions – the Mobilots Developer Review
Mobilots is an online casino games developer and provider that appeared online in 2015. Professing to have an incredibly talented staff with more than half a century of combined iGaming experience, this company quickly became famous in the industry for the incredible quality of its multi-platform-optimised software solutions. In today's expert review, we will analyse every aspect of this developer, and explain why Mobilot's games are preferred by online casino operators who specialise in offering mobile-centred gambling content.
All Games Are Original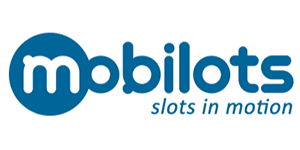 At the time of reviewing Mobilots, we found out that they had 62 online casino games in their roster, which means that this game studio produces an approximate average of 12 titles per year. As a developing company whose name is an anagram for "mobile slots", Mobilots doesn't produce only slot games. In fact, the developer has also made a few video poker titles, and some "instant sports" as well. We've explained further in the paragraphs below.
Exceptionally Well-Built Slots
The first thing that must be said is that there are two main types of slots – "video" and "arcade". There are a few differences between the two types, but probably the most notable ones are in the reel layout rather than in anything else. It is worthy of mentioning that he graphics and character designs for all slot games are done superbly, which is why Mobilots has trademarked them all. In total, there are 54 slots – we have analysed the most popular ones right here:
"Detective 221b™"

This is a slot that has a "cartoonish" representation of the popular Sherlock Holmes franchise. As a slot, this game has a 5x4 reel layout and 30 fixed pay lines. This game has a "history" function, allowing players to inspect any previous bets they've made, but that's not all. Detective 221b has wild symbols, bonus symbols, and free spins symbols that can grant up to 20 free spins. The "cherry on top" is an unlockable bonus game that grants players instant money prizes.

"Ladybucks™"

This is another all-original slot by Mobilots. It has a 5x3 layout and 10 pay lines. It has a "low-to-medium" volatility factor and a bunch of bonus features such as expanding wilds, wild re-spins, scatters free spins, and a prize multiplier that can go all the way up to x8!

"Diana Jones™"

Clearly inspired by the Indiana Jones movie franchise, Diana Jones seems to be an adventure-driven character that resides in this 5x3 slot. Featuring 30 paylines, this slot game also has low-to-medium volatility and a number of interesting bonus features. People that experience the game will benefit from a number of free spins, a prize multiplier of up to x5, and a "session jackpot". This game also has cascading reels, which destroy winning symbol combinations and allow new symbols to drop from above.

"Cleopatra VII™"

Named and modelled after the fabled Egyptian queen, this 5x4 slot offers 1,024 winning ways to its players. The scatter symbols here will award people with free spins, while the appearing wild symbols will increase the chance for a winning combination. The unique feature of Cleopatra VII is its "pyramid bonus game" which grants instant money prizes, that can grow with each step if the player is lucky enough to select a "brick" that doesn't have an "x" symbol in it.

"Frutti Friends™"

This is a special 5x5 grid layout arcade slot. It has a low volatility factor and features a number of interesting features such as the compounding bonus win and the accumulating jackpot. The cascading reels of this game provide fresh symbols for every removed winning combination, while the wild symbols make sure that there is an increased winning chance for all players.
A Few but Good Video Poker Titles
Fans of the genre will find three VP games here, named "Jacks or Better", "Tens or Better" and "2 Deuces Wild". Besides the specific rules for the lowest winning hand, other differences include the colour scheme of each game and some of the payout odds. Although the VPs of Mobilots are "single hand only", players can still adjust their bet amounts for the chance of getting a better profit.

All Instant Sport Games Are Football-Oriented
The instant sports games are an interesting representation of how a "Sports betting game" would look in an online casino version. The interface of the games themselves looks exactly like that of a sportsbook's betting markets, complete with the "1x2" bet opportunities in the different fictional football events. Once a person places their bet, all they have to do is press on "play", and the game will randomly choose the winners of those events.
Just like in a real sportsbook, players will be able to place single bets, but also combine then into accumulator wagers for a much greater payout. There are five different instant football-themed titles, every one of which features teams native to the leagues of the country they are coming from ( La Liga of Spain, Italy's Serie A, Liga Argentina, UK Premier League, etc.).
Fully Optimised for All Mobile and Desktop Platforms
All gaming titles developed and provided by Mobilots come readily supported by every single mobile device that is currently available on the market – regardless if it's running on Android or iOS. This high-level mobile optimisation is achieved through the use of the latest version of HTML5, which is known to be a superior platform when it comes to producing games for any type of smartphone or a tablet. Although Mobilots' games are made to work flawlessly on different mobile devices, they are also supported by desktop computers that run on Windows and macOS.
Among the most important things that should be mentioned about the casino gaming software of Mobilots, is that it won't run smoothly on every browser. Once a player tries to play a game on a "non-optimised" browser platform, the app will display a message stating "this game is optimised for Chrome or Safari". Whether you wish to try Mobilot's titles on a mobile device or a computer, make sure to use the appropriate browser for much smoother gameplay and overall seamless experience.
Company History and Professional Goals
Although the company started its journey in 2015, there are online rumours speculating that the developer started in 2016. Mobilots claims to operate out of three internationally positioned offices, one of which is speculated to be located in the UK, and another in Malta. There is no evidence where the third office of the company might be located in. Although the overall biography of Mobilots is considered to be somewhat of a mystery, their professional intentions are publicly stated – to continue producing the best mobile slots for online casinos everywhere.
Some Specific Game Features of This Developer
The majority of unique traits that the games possess have more to do with the nature of their programming, rather than anything else. With that being said, almost all games of Mobilots support more than 40 currencies and 40 different languages. They are made to be easily integrable into any casino platform while retaining their smooth function and superb graphics.
Contact Methods and Company News
The company has provided a detailed contact form on their official website, where they can take messages from anybody. After performing a rigorous search on the Mobilots name among the social media circles, we've found out that the developer only has a LinkedIn account, where they irregularly post activity updates. Whether a business or an individual wished to learn more about this company, they would have to learn it by contacting Mobilots directly. We certainly hope that in the future, this developer becomes much more involved in social media, in order to provide both fans and potential business partners with good content.
How Does Mobilots Compare to Others in the Industry?
There are quite a few software developers that are considered to produce games on a much smaller scale than Mobilots, and yet, they appear to have a far more-developed social media presence. This, in turn, leaves Mobilots to rely on the quality on its software, rather than its popularity within the iGaming industry. An all known fact is that producing mobile-specific gaming software is a significant challenge that even larger companies struggle with, which is why Mobilots is held in high regard by many businesses in the iGaming industry, which is how it manages to make up for some of the "brand awareness" drawbacks it might possess.
Partnerships with Casinos and Other Companies
The gaming software of Mobilots is present in quite a few casino brands, starting with Megapari, Mr Green and quite a few others. What is peculiar here, is that despite the quality of its gaming software, Mobilots seems to be lacking in the "business partners" department. Due to the general lack of new information about the developer, we were unable to determine if they are working forward to expanding their circle of iGaming allies.
We Expect More from Mobilots in the Future
This developer is one that does produce quality software; however, the general lack of information about its business partnerships and lack of licensing intel leaves us wondering. Regardless, Mobilots continues to produce and provide quality gaming software to the best new casinos online, and we wholeheartedly hope that they will increase their social exposure in the future, and start providing the public with a bit more information about their latest achievements!