Superior Quality and Availability – the CQ9 Gaming Review
Starting off as one of the most renowned online casino game developers in Asia, today, CQ9 Gaming has managed to expand its iGaming influence on both the US and European markets. Said to have been established in 2016, this company has managed to impress many individuals and businesses with the quality of its products and services. In this review, we will take an extensive look at CQ9 Gaming, and see how they became such a leading force in such a short time period!
The Games Portfolio Is Large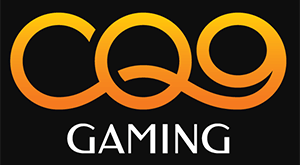 At the time of researching the gaming titles of CQ9, we discovered that the developer has 179 titles and total. As per usual, the majority of casino games are slots, but there are also a few table games, followed closely by a number of interesting "arcade-style" games. Last but not least, on the gaming types is the popular "fishing genre". As expected from an Asian company, most of the gaming titles here will don an Oriental visual theme, but there are also a lot of games that are featuring topics with Western design.
A Lot of Slots
There are 160 slots overall, and although they come in a variety of layouts and bonus features, they are separated into three main categories – "Jump Series", "Chinese Style", and "God Series". Although all slots are perfectly playable on mobile devices, some of them will have a "portrait design", for an even better experience on a smartphone, for example. We have analysed the most popular slots of CQ9 below.
"Jump Higher"

This is a neon-dance-themed slot with a classic 5x3 layout. There are wild symbols, scatter symbols that can grant up to 12 free spins, and a bonus multiplier that can go up to x150! The unique feature in Jump Higher is the "individual reel re-spin" feature that allows players to spin only one of the five reels, regardless if they have or have not received a winning combination. Re-spinning individual reels can be done as many times as the player wants; however, the cost

"Golden Eggs"

A Chinese symbol-styled game, Golden Eggs also has a 5x3 reel layout; however, the winning combination here comes not from pay lines, rather than the appearance of any five egg symbols. If a player is lucky, they can score a win with a multiplier of up to x3,000! The scatter symbol is the one that triggers the many multipliers. The highlight of Golden Eggs is the four types of "dragon jackpots" – Mini, Minor, Major, and Grand. Any of the jackpots can be triggered by revealing coin symbols in the special bonus game.

"Poseidon"

Part of the "God Series", this slot has a unique layout that consists of five reels and 3-4-5-4-3 rows. There are 720 winning combinations that pay both ways. The game features both wild and scatter symbols, and a successful combination of the latter can result in the slot granting up to 30 free spins. The two types of bonus games will have locking wilds, and every winning combination will result in a re-spin feature.

"Dragon Pachinko"

This is a hybrid between a 3x1 slot machine and a Pachinko game. The machine will start shooting pachinko balls automatically, and if a ball lands on a special centrepiece under the slot, it will trigger a spin. For every triggered spin, the player would receive three free balls. If the slot machine hits a winning combination, it will enter the bonus game, where a special collection field will appear at the bottom granting both wins and free spins.
The Popular Fishing Games Genre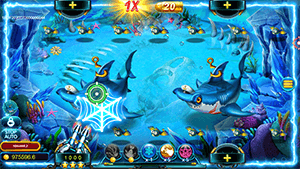 There are six different fishing game titles that offer not only incredible gambling action but also a number of rewards. The most popular fishing games of CQ9 appear to be the "Paradise Leviathan" series, and "Thunder Fighter". In addition to being fun and highly addictive, these fishing games support a multiplayer mode of up to four people at a time. There are a number of fishes that when destroyed, grant a win - the multiplied rate of which is determined by the specific fish type. The rewards can be multiplied from x2 to x360 (for Boss fish).
Arcade Games Offer a Different Experience
The four available arcade titles are – Dragon Pachinko, Golden Kick, Mr. Bean and Jungle Party. While the first name in the list was previously explained, it is the other games that introduce a completely new gambling experience. Golden Kick is a penalty kick game, where players would bet on one of the five available corners to shoot the ball at. If the shot is successful, the player will win with a multiplier. "Mr. Bean" is an interesting rendition of the popular Pac Man series, that allows a player to bet on the point at which the popular yellow character will exit. "Jungle Party" is a lottery wheel game, where bets can be made on animal symbols, colours, and multipliers.

Certificates and Licenses of CQ9
Although there is no information that this developer possesses any of the conventional licenses known to the iGaming industry, that doesn't mean that the company's software products aren't legitimised. In fact, all gaming software of CQ9 has been audited, tested, and analysed by Gaming Laboratories International (GLI) for fairness and security.
GLI's issued certificates possess both US and Global market validity, and meet the following ISO/IEC standards – 17025 (general requirements for the competence of testing and calibration laboratories), 17020 (requirements for the operation of various types of bodies performing inspection), and 17065 (requirements for bodies certifying products, processes, and services).
Mobile Platform Support and Development Technology
CQ9 states in several cases that their gaming solutions are developed with the use of the latest HTML5 platform, which would explain why all of the developer's titles are so optimised. What this means is that every smartphone and tablet running on iOS or Android will be able to run any of CQ9's games. Although the games will run on most browsers, we have performed an in-depth analysis of all available ones and have determined that the smoothest gameplay experience is achieved when using the application Google Chrome.
Brief Company History and the Business Mission of CQ 9 Gaming
Although many online sources speculate that the company was founded in 2017, it is actually the year when CQ9 entered the online mainstream with the creation of their website, not their actual business. CQ9 is regarded to be one of the most successful and quickly developing "startup" company that came out of Asia. Today, this Taiwanese company's gaming software is featured in over 4,000 websites worldwide.
The developer states that their company mission is to help different game developers to make much more money by expanding their businesses and helping them evolve into the digital currency market. First and foremost, CQ9 seems to be "quality-oriented". They seem to be able to achieve their goals by firmly believing in classic values such as teamwork, business integrity, and dedication for game development. The developer has also said that they wish to increase the number of websites to 6,000 in the following year.
Some of the Unique Game Features of CQ9's Titles
Here are some of the best features of CQ9's games: multi-platform, multi-currency and multi-language support; various pay line patterns, high score multipliers, numerous wild symbol functions, various bonus games, and stacking of high-paying symbols. Other unique gaming features include a multi-level jackpot system and even multiplayer gaming, but even that's not all. The fact that this developer combines different games manages to create a completely new game genre is truly impressive – as is the case with both the fishing game "Water Margin" and the space shooter "Thunder Fighter".
Recent News Portals and Contact Methods
Interested parties can always learn about what's going on with the company via their social media accounts in YouTube and Youku. Although there are no other information portals, potential business partners (or media representatives) can always contact the company. While the information resources are somewhat limited, CQ9 are known to be a regular attendee in the ICE London and G2A Asia iGaming expo events; it is there, where one can find out more about the latest achievements of this developer.
How This Developer Compares to Others in the Industry
When it comes to comparing CQ9 Gaming to other software providers of the same calibre, we can easily see why this company stands out among the rest. CQ9's successful partnership with a few game aggregation platforms outside of Asia has made them somewhat of a household name to online casinos everywhere. Some might say that CQ9 might not be Asia's leading developer, but they are surely the most popular Asian developer worldwide – and that fact already puts them one step above the rest.
Partnerships with Casinos and Other Companies
It is understandable that the majority of partners and clients of CQ9 Gaming will be Asian companies. Some of them include Fun88, Gamestree, LEBO, SG8, Treasure Gaming, Oriental Game, GPK and others. CQ9's software is also featured in the "Venetian" – a popular Las Vegas gambling resort brand, that also has a venue in Macau. Among the most renowned European-based partners of this developer, are companies such as Microgaming, Pragmatic Play, Gamatron and many others. CQ9 continues to expand its circle of business partners to this day!
CQ9 Is Bound to Immerse Itself in the Mainstream Even More
Currently, the only thing that is preventing CQ9 of becoming a bonified "industry-leader" is their lack of licensing institutions such as the UKGC and the MGA. European jurisdictions have a long-standing history about online gambling software coming from Asia and the United States, and this is why not all of the games produced by CQ9 are made available, let alone visible to players from Europe and the US. As the iGaming scene is constantly changing, it won't take long before CQ9 Gaming's software will finally comply with the regulations set forth by European and US licensing administrations, making them available worldwide!