NeoGames Software Review – a Long Time Developer of Casino Solutions
NeoGames started its business activity in 2005. What is interesting about the company, is that even more with a decade of experience in the industry, NeoGames doesn't have many casino titles; however, they are still regarded as one of the most valuable business partners of top online casinos in several continents. Offering a complex account management and marketing system, NeoGames gives its clients the opportunity to fully customise their gaming platform. In this review, we will perform an in-depth analysis of all products and services offered by NeoGames and determine why this developer is held in high regard by both its competitors and partners.
Take Note - the Older Website Had More Information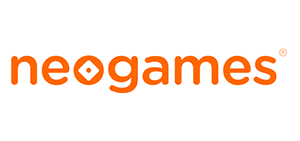 Some of the facts you will read here are based (non-verbatim) on the information listed in the older version of the NeoGames website. We have taken into consideration the dynamic nature of the iGaming industry and present facts that are unalterable by market trends; however, due to the nature of the business, it is possible that some aspects might be altered in time. This review will contain an amalgamation of all "active factors" of NeoGames as a company.
The Games Portfolio Is a Bit of a Mystery
On the official website of the developer, you will read a statement made by the company that claims to offer "more than 200 games". Sadly, there isn't any possible way to check for sure, as the only shown gaming titles are the most recently developed ones. Luckily for all readers here, our experts have made an effort to track down the most popular titles, and genres of this developer and have discovered that the company produces casino titles, lottery, number, and instant Keno games. You can see their more detailed disambiguation below.
The Real Number of Slots Is Unknown
Through third-party sources, we've estimated that there are approximately 36 slot titles released by NeoGames although many sources speculate that this number is more than 50. It is confirmed that all of the slots offered by NeoGames are of original themes and design and provide numerous gameplay features. Below, we have presented the most widely recognised slot titles made available by this developer.
"5th Avenue"

This fashion-styled slot has a 3x5 reel layout, and it offers nine pay lines, which can be adjusted by the player. Additional features include wild symbols, scatter symbols, and a win multiplier that can reach up to 32 times of a player's bet.

"Adventure Jack"

Seemingly inspired by the universe of "Indiana Jones", this adventure themed slot has a 3x5 reel layout, and it offers 20 adjustable pay lines. Additional features include scatter and wild symbols, and also bonus wins that will be multiplied by the line bet.

"Astrodice"

A space-style slot, Astrodice offers 20 flexible pay lines and a bit more features than the games mentioned above. In addition to the ever-present wild and scatter symbols, there will be a bonus game and free spins.

"Atlantis"

As the name suggests, this slot game will have a "water fantasy" design and a 3x5 layout. Players will be able to bet on nine pay lines, which can be adjusted. The slot has wild symbols, win multipliers, and scatter symbols.

"Bon Appetit"

With a 3x5 reel layout and nine flexible pay lines, this food show-themed slot will offer the same features as the majority of other slot titles – wild and scatter symbols, and a win multiplier.
The Table Games Aren't Many
There are approximately 10 table game titles offered by NeoGames. Some of the brightest examples include Roulette Pro, Roulette Lounge, Blackjack Classic, 3 Card Solitaire and others. The table games seem to be well made, with solid gameplay and decent graphics – we would have liked to see a bit more made by NeoGames.

NeoGames Excels at Producing Lottery Based Games – Scratch Cards, Keno and Bingo
NeoGames is probably one of the few software developers in the industry that has shifted its focus away from producing a large number of slots and instead has decided to devote its resources to creating scratch cards, bingo, and keno titles. The combined number of all lottery-based games becomes approximately 50, which makes them dethrone the slot genre in NeoGames' portfolio. You can see some visual examples of the games below.

The High-End Games Featured on the Website
The titles and genres mentioned in the first few paragraphs did look somewhat similar to one another. In the "featured game" page of NeoGames' website, there are precisely six games, which seem to represent the pinnacle of design of this software provider. They not only look better than their other gaming counterparts but are made on entirely different technology in order to incorporate better visual elements, wider platform compatibility, and improved overall mechanics. We have briefly analysed the prime titles of NeoGames below.
"Treetop Treasures"

A jungle-themed lottery card with a 4x5 symbol grid, bonus wins, free games, and surprise wins.

"Fruity Cubes"

Features a dual playing grid lottery card, with every playing field having a 10x5 box layout. This lottery card title features a "fruit squeeze" bonus game, surprise win, and an extra reveal.

"Shocking 7's"

An electricity styled lottery card, this game has a 5x7 box grid and a unique bonus feature. The game offers a "power surge bonus", a triple bonus reel, and a "cash current" bonus.

"Queen of Diamonds"

This lottery game has a 3x6 box grid, and two types of bonuses.

"Instant Keno Multiplier"

Gives players the chance to win a prize that will be multiplied by ten times. Additionally, three-star symbols are set to land on numbers which weren't selected by the player!
The Company Is Certified, but There Is No Information about Any Licenses
While there isn't any available information regarding the license under which the company operates with, we did manage to find out that NeoGames has completed the iCAP (Internet Responsible Gambling Compliance Assessment Program) and has been certified by the National Council on Problem Gambling of Winnipeg, Canada. Furthermore, should NeoGames present any license information later, we will list it here.
The Use of the Developing Software and Compatibility with Most Mobile Platforms
The six titles mentioned in the "Featured" section of the developer's website, seem to be made on the software development platform HTML5 and can be accessed via any mobile device that runs on Android and iOS. The HTML platform is the prime choice for all game makers when it comes to mobile compatibility; however, the same can't be said about the other titles of NeoGames. Because all other casino games are made on the software platform Flash, it can be safely assumed that they won't be available for any tablets or smartphones.
Today the Only News You Can Get Is from the Social Media Accounts of NeoGames
Some years back, the older website of this developer did have a plentiful news section where readers could learn more about any upcoming releases from the developer or even their attendance in any industry events. With the updated design of the website, NeoGames no longer has a dedicated page with additional information, and instead, people will have to visit the LinkedIn and YouTube accounts of the developer in hopes of learning something new.
How This Developer Compares to Others in the Industry
While NeoGames can't be considered as an "industry leader" when it comes to casino gaming technology, they are not without their strengths. In fact, NeoGames is one of the few software developers that provide their products and services in four different USA markets, and have also gained a foothold in the European lottery industry!
Partnerships with Casinos and Other Companies
Among the many operator and company brands, NeoGames has partnered up with names such as William Hill, Michigan Lottery, Sisal, Perlas Lithuania, HL Croatia, and quite a few others. What is very interesting is the fact that the partners of NeoGames are companies which mainly offer lottery services. Today, NeoGames continues to expand its list of partners.
In Conclusion – an Exceptional Lottery Games Maker
When it comes to casino titles, NeoGames has seemingly taken a serious step back. The fact that there aren't any re-worked titles from Flash to HTML5 shows us that the company isn't interested in the creation of exceptional slots or table games. On the other hand, their virtual lottery games seem to be some of the most preferred ones on the market, as they not only offer the standard gameplay they are known for but also incorporate many new features that completely separate them from the "one-dimensional" lottery genre. We will follow the development of NeoGames closely and will be looking forward to the next time they release something impressive!