Full Analysis of Inspired Entertainment's Features and Products
Today this company is active in more than 40,000 retail channels, and numerous jurisdictions worldwide, but it all started with its establishment in 2002. This developer initially began its business as a mobile entertainment technology start-up in London, UK – but today has become something much more. Heavily involved in the production of interactive software, leisure solutions, VLT gaming products, virtual sports, hardware services for regulated betting, lottery and more, Inspired Entertainment is a prime example of a "hardworking company". In this review, we will present you with everything we could find about this developer, including the software and services it offers to the industry.
The Games of Inspired and Its Subsidiaries Are Mostly Slots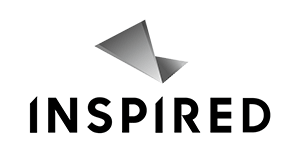 Save for a few roulette variants, all of the other games featured on Inspired's website, are slots. If we count the subsidiary developers of Inspired Entertainment, there are approximately 60 games, but for the review's sake, we will focus only on those produced exclusively by Inspired. The developer is also known to produce virtual slot games for casino styled sportsbooks, but we will leave those for a different review.
The Slots of Inspired Are of Incredible Quality
Inspired has issued approximately 30 slot titles on its website. As much as we can tell, most of them are original with the exception of a few licensed brands. All of the slots look incredible, have a ton of unique features and are held in high regard by both Inspired's competitors and clients. Below, we have chosen the most popular ones.
"Elemental Beasts"

This is a 3x5 animal-style slot that has an RTP rate of 96.5%, 20 win lines and a max win possibility of £250,000. The additional features of this slot include wild symbol substitutes, bonus symbols, free spins, free spin re-triggers, and an "extra bonus chance" that can trigger a free spin at random.

"Prison Escape"

Another 3x5 reel slot, this cartoon prison-themed game offers ten pay lines, an RTP of 95.9% and three interesting bonus games. The first one gives you the chance to gamble your most recent win for a bigger bonus. The second type of mini-game resembles a board where the "escaping prisoners" pass through different bonus collection fields – upon the successful "escape" a winning multiplier is added, which can reach up to x1,000! There are free spins, re-triggers, wild symbols and many other extras.

"Eggspendables"

Having an RTP of 97%, this "soldier eggs" slot has a 3x5 layout and many exciting features. The "lock & load reel modified" is a function that provides a mystery symbol that comes with a respin. There are also free spin re-triggers, and bonus feature "ranks" that can grant better rewards.

"Maximus Payus"

This game offers a 4x5 reel layout and up to 1024 win ways. Based on the popular "Centurion" slot series, Maximus Payus offers a lot to players. The "fortune bet" function displays bigger bonus symbols for a better win chance but also increases the stake by 50%. Additional features include free spins (up to 20), random reels and multipliers that can go up to x20.

"Desperados Wild Megaways™"

This unique game features cascading wins, locking wilds, free spins with unlimited multipliers, and a whole lot more. This "Wild West-themed" slot has a 7x6 layout, with an additional symbol row on the top of the middle four reels. The Megaways™ mechanic is licensed from none other than Big Time Gaming, and this is why it provides 117,649 win ways.
The Table Games Are All Roulette Titles
Although there is not a single card game made by Inspired, players would be able to enjoy a small variety of roulette variants – two, to be exact. While the first one, "20p Roulette" is a classic roulette game that follows "European" rules, it is "100/1 Roulette", that brings a bit more excitement to the table. The wheel in this game has more of an "oval" shape, and contains the numbers from one to 100! Naturally, the betting board will be the same; in order to overcompensate for the many numbers, this wheel also features five green "zero" fields, that are marked with the geometrical shapes triangle, square, circle, star and rhomb. You can check out how both roulette games will look below.

This Company Is Licensed, Tested and Awarded by the Industry
The company is licensed and regulated by the United Kingdom Gambling Commission. Naturally, in order to be granted a license by the UKGC, a software developer needs to cover a specific list of requirements. Some of those (which Inspired already complies with) are the ISO 9001 and ISO 27001 (Information Security Management System) quality control standards.
The company's software is audited and tested by Gaming Laboratories International and is listed to comply with all relevant regulations and technical standards of the Gibraltar Gambling Commission, the UKGC, and the Malta Gambling Commission. Last but not least is the fact that the 2019 GIA Industry event awarded Inspired Entertainment with first place in the category "Virtual Supplier of the Year".
Use of Developing Software and Compatibility with Mobile Platforms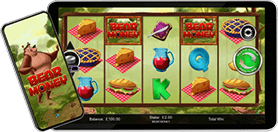 Although it isn't explicitly mentioned by Inspired, the company uses HTML5 as its software development platform to produce all of its games. Given the fact that the company is targeting a variety of platforms, they aren't using Flash. Although we can't testify to the games produced by its subsidiary developers, Inspired's titles can be played on any modern tablets and smartphones that run on Android and iOS.
A News Section Full with Information
Once a visitor Inspired's website clicks on the "news" tab, they will be able to browse through the latest announcements concerning the company or explore the "news archive" for an in-depth look on the company's history. The news section of Inspired Entertainment is pretty neat, and everybody can learn about the company's newest business partnerships, latest game releases, or upcoming attendances at industry events. For people who are heavily involved in social media, they can follow the company on Twitter, LinkedIn, YouTube, and Vimeo.
How Does Inspired Compare to Other Developers in the iGaming Industry?
The first things that need to be said are that Inspired Entertainment is a multi-faceted company and not a sole "software developer". Inspired is heavily involved in the production and supply of solution for land-based as well as online casinos. Operating in more than 30 jurisdictions and supplying 100+ casino websites, Inspired Entertainment is one of the very few companies that create both virtual sports software as well as online casino games. Through the quality and diversity of its products, Inspired continues to stand out among the majority of software developers.
Complete Care for the Social Aspect of Online Gambling
Inspired Entertainment annually releases a "Statement on Modern Day Slavery and Human Trafficking" report, which details how the company follows all necessary quality standards and ensures that the brand or any parts of it are not involved in any illegal activities. The company does care about its players, and this is why it associates itself with Gamblers Anonymous and GamCare.
Inspired Gaming Enjoys a Wide Circle of Business Partners
Inspired Entertainment is known to acquire other software developers into its own business conglomerate, and also strike business deals with a variety of companies and online casinos. Some of the most famous names associated with Inspire, are Aristocrat, 888casino, NOVOMATIC, BetVictor, SIS Partners, bet365, BetStars, William Hill and many others. This developer continues to create new business relationships today, expanding its business influence further. The currently owned developers by Inspired are Astra, Bell-Fruit Games, Bulldog Games and V-Play.
Brief Company History – the Company Started out Small
Inspired Entertainment is one of those businesses that has evolved way beyond their initial purpose. After their establishment, in the period between 2002 – 2006, they managed to acquire the specialists needed to create and launch their renowned Virtual Sports betting platform. It took the company only four years to score its first major contracts with clients from Italy and China.
The year 2015 was very significant for Inspired, as it managed to not only further expand its market reach but also sign a 15-year brand licensing deal with Mike Tyson himself! While things were going good for this developer, they became even better, after Inspired made a deal to be acquired by the company Hydra. After the acquisition process was complete, the company officially adopted its new name - Inspired Entertainment, Inc.
In Conclusion – Inspired Entertainment Gains Serious Market Momentum
While there are more things to be wanted by this developer, we must say that Inspired is doing better than fine. The quality of the slots is definitely "pro-level", and they easily stand out among those of its competitors. The interest of the company to pursue the development of virtual sports solutions is also admirable, as it not only expands its portfolio of solutions but also gains the attention of potential high-profile partners. We will continue to follow Inspired Entertainment on their journey through the iGaming industry and will look forward to seeing what they come up with next – you should check them out!