Rabcat Gambling – a Full Casino Software and Company Review
Defined as a "high end" producer of online casino games, Rabcat (also known as Rabcat Gambling) was established in 2001. Partnered up with some of the best new casinos online and a number of iGaming businesses, Rabcat has managed to make themselves not only known to the industry but solidify their rightful place among the greatest developers out there. In this review, people will learn more about Rabcat as a company and also see why their games are considered to be some of the best ones on the market.
A Small but Powerful Games Portfolio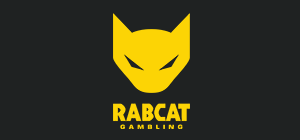 After performing some detailed research on Rabcat's portfolio, we discovered that they offer approximately 40 games. The developer seems to be a "slot only" software creator, and from the looks of it, they aren't interested in dabbling in other online casino gaming genres. One thing is for sure – absolutely all games of Rabcat are created with impeccable determination and effort, resulting in some of the most beautiful, most immersive slots ever seen by the iGaming industry.
Slots That Are Truly Exceptional
The slots of Rabcat stand out with a variety of additional bonus features, volatility factors, pay lines and other aspects. When it comes to the number of reels, though, Rabcat seems to value the "5-reel formation" the most. With that being said, it's only normal that the majority of games will have a 5x3 layout; however, there are other examples as well. In fact, we have taken the most notable slot examples of Rabcat and have analysed them in-depth below.
"Treasure Heroes™"

This slot offers a visual throwback to "dungeon RPG" games of the early two-thousands, and it comes in a cube-like reel pattern of 5x5. Instead of pay lines, Treasure Heroes relies on "cluster wins", which are amplified by the vertical and horizontal "nudge" mechanic, also called the "moving wall feature". "Treasure chamber" free spins will have fixed wild symbols, that have a chance of appearing with every following free spin. The RTP rate of Treasure Heroes is 96.12%.

"Castle Builder 2™"

As the second instalment in the Castle Builder saga, this game is not your simple 5x3 reel slot. Fusing real-time strategy, resource management, and classic slot mechanics, this game plunges a player into an exceptionally interactive world where they will be engaged simultaneously on two different fronts. The base slot mechanic has 15 pay lines, and bonus features such as expanding wilds, free spins, special symbols, and a bonus game. According to many iGaming critics, Castle Builder is currently considered to be the best-designed slot in the iGaming industry!

"Crystal Rift™"

Featuring a pleasant and soothing crystal theme, this 5x3 slot has an RTP of 96%, low volatility factor and 25 fixed pay lines. The first extra feature, "bonus falls", is essentially the destruction of all winning symbols; after which, new symbols will cascade from above and fill in the gaps. Should a bonus fall is triggered three times in a row, the second special feature "wild grid" will activate, placing one of the four clusters of wild symbols on the slot's layout. There are four types of "wild grids", which range by strength – basic, super, mega, and insane.

"North Storm™"

A slot all about the runic visage of old Norse symbols, North Storm is a game with a classic 5x3 layout and an RTP of 96.13%. It has 25 fixed pay lines, medium volatility and the bonus falls feature. There is an increasing multiplier with each consecutive cascading stack that can reach up to x4; however, if a winning combination is done with free spins, those multipliers will be doubled and can reach up to x8!

"Moby Dick™"

Based on the tale about the captain and the legendary white whale, this 5x3 reel layout game comes readily available in 20 languages. Besides stunning 3D graphics, this game features wild and scatter symbols many free spins, "win freezing", and a gambling function that will allow players to double their winnings every time they win. Moby Dick has an RTP of 96%, 25 fixed pay lines, and medium volatility. The "win freezing" feature will lock a winning symbol combination and will continue re-triggering free spins until a spin fails to produce the same symbol as the currently locked ones.
Licensed by the Most Renowned Administration
Rabcat Gambling shows to be licensed only by one administration, but it is known as the best one in the iGaming industry – the United Kingdom Gambling Commission. Having a UKGC license means that Rabcat is not only validated to provide its software in the UK, but has also undergone a series of testing procedures, certifying its casino games to be secure, and fair to play.
Optimised for Mobile Platforms – the Technology
The majority of Rabcat's games are created with the use of HTML5 technology, which makes them fully playable on Android and iOS devices. People can experience the games using any conventional smartphone, tablet, and computer! Technological experts do suggest the use of a recently updated browser, for smoother gameplay experience. Although HTML5 is considered to be the future when it comes to online casino game technology development, Rabcat also utilises Flash to provide content to some of its business partners (Microgaming).
Additional Company History and Future Business Plans
This company is a tightly knit one – despite having nearly two decades of experience as a business, they have kept a relatively "lean" staff of developers which is how they have managed to keep the passion for game making for this long. They have been successful in making the right business moves when it came to the evolution of their company, which is how they struck a distribution deal with Quickfire, Microgaming and Yggdrasil.
Rabcat's mission is not a simple one, especially for a company of that particular size; however, the developer has delivered some miraculous results, and this is why Rabcat continues to create online casino games that still set new standards in the iGaming industry even today.
Some Unique Features of Rabcat's Games
Games like "Castle Builder 2" not only provide an additional "gaming layer" to the slot itself but also marries two different genres in one – real-time strategy and slot gaming. Other game titles introduce a movie-worthy storyline, that players fully explore by triggering different features in the games themselves. The art of Rabcat's slots is unique and beautiful, which makes everything from the controls down the individual symbols themselves feel exceptionally high end – perhaps this is why all of the artwork and brands of Rabcat are trademarked!
News about the Company and Contact Methods
The developer provides the latest news about its game releases on its official website. On the other hand, they also manage their company account in LinkedIn, where people can read more about their latest achievements or company profile. Rabcat's customer support team will assist any email inquiries potential partners might have. We were surprised at first to see that a company with so many years of experience doesn't have a bigger social media presence, but we determined that due to the company's ongoing business partnership with Microgaming and Yggdrasil, they weren't looking to expand any further.
How This Developer Compares to Others in the Industry
When it comes to quantity of products, Rabcat can barely hold on its own – the fact that they produce only slots makes them incapable of powering an entire online casino platform by themselves, but this is when their partners come in play. It is Rabcat's premium casino applications that put them one step ahead of many other game studios and turn the developer into an example of how a business of limited size can implement incredible innovations in the iGaming industry.
Partnerships with Casinos and Other Companies
Not very long ago, Rabcat made an exceptional business move, by partnering up with another famous developer and provider of casino games called Yggdrasil. Today, Rabcat is a part of Yggdrasil's YGS Masters aggregation platform. Another game aggregation partner of this developer is none other than the company Microgaming! For those who are interested in playing some Rabcat games, they can find it in the rosters of other partners of this developer, such as BetVictor, bet365, Betsson, Poker Stars, Unibet, Mr Green, William Hill, and quite a few others.
More to Come from Rabcat in the Future
For a company that has existed for nearly two decades, we found it peculiar that there are so few games; an approximate estimated average of two slots per year. On the other hand, given the size of the company, we were impressed that Rabcat was able to produce such story and gameplay-driven titles that all the best new casinos online want to add to their rosters. We are more than interested to see what Rabcat Gambling will come up with next!