The Rise of Gamatron in the iGaming Industry – a Casino Software Developer Review
Gamatron is an online casino software development and distribution company. Internet sources speculate that this developer was established somewhere at the beginning of 2019. Although considered to be quite young, this company managed to acquire a number of high profiled business partnerships, which even today baffle iGaming industry critics. Although Gamatron provides an incredible software aggregation platform for the titles of its business partners, the company itself is also a capable developer that managed to impress a lot of operators in the last few months. Today, we will provide you with full information regarding Gamatron as a developer, in addition to its products and services.
The Games Are of Very High Quality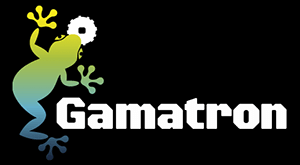 At the moment of researching Gamatron, we performed a manual count on Gamatron's gaming portfolio and found out that they offered 34 online casino games. With the exception of a single title, all games made and presented by Gamatron are slots. All of the titles here impress not only with their high definition graphics and original themes but also with the extraordinary gameplay they deliver. Although Gamatron's portfolio isn't that big, they most certainly make up for it with the quality of their software products.
The Slots – Incredible Quality and Playability
The present 33 slots offered by Gamatron are as various as they are many. There are numerous reel layouts, additional features, and highly detailed animations that make every slot experience an exceptional one. Below, you can see some of the most popular slot games created by Gamatron and see why they are preferred by the best new casinos online.
"End of Edo"

This incredible slot has an exceptional collection of "wilds" features. The types of wilds players can benefit from are: extra, added, expanding, reel, and upgrade! There are also free spins, cash prizes, and win multipliers. This "ancient Japanese" slot has a classic 5x3 reel layout and 20 fixed pay lines.

"Beat Box"

This is another 5x3 slot, modelled after popular beatboxing competitions. It has 40 pay lines, and 13 symbols, out of which there are wilds and scatters, five high paying ones and six low paying ones. Players will select three characters in the beginning, one of which will serve as a dominant symbol later in the game. A bonus symbol will also provide players with the chance to win 25 free spins.

"Sumi-e"

This is an incredibly innovative slot, which has its design themed after the original "ink wash" Japanese painting style. The slot has a 4x4 reel layout, and all symbols will act as "scatters". In tone with the brilliant simplicity of this game, there aren't that many features, besides the "red enso" symbol, that provides both free games and a multiplier factor on any win. Sumi-e's RTP is listed to be 95.06%.

"Neo Tokyo"

This is a unique slot game that offers up to 12,348 ways to win. This futuristic-looking slot has three different levels, as well as expanding reels and free spins. Among the special symbols here, players will be able to benefit from wilds and three types of scatters. Neo Tokyo has an RTP of 96.09%. Initially, the game's reel layout pattern will be made of five reels in a formation of 4x3x4x3x4; however, once all of the three special scatter symbols are landed, the reels will expand up to 7x6x7x6x7, and when that happens, players will have the chance to get their "grand prize".

"Samurai Girl"

This is another Japanese themed 5x3 slot that has wild symbols, free spins (FS), FS multipliers, and random win multipliers! During gameplay, the slot will occasionally land a "soul" symbol that will accumulate in a special sword gauge. Once full, three scatter symbols will be needed to activate it for the boss battle feature. The "boss battle feature" will provide the player with even more free spins.
Tokyo Combat – the Fish Game
The first of its kind, Tokyo Combat is the newest alliteration in the "fish game genre", and it has become increasingly popular among fans of this type of online gambling. What is even more impressive about Tokyo Combat, is that the game also supports multiplayer mode. The game offers three different rooms, which have their own min-max betting limits, and a number of "monsters" that can multiply a winning wager (the last "killing shot") up to 6,000 times!
Is This Company Licensed?
By examining Gamatron closely, we've discovered that they have a Curacao eGaming License seal on their website. Although this type of licensing isn't considered to be as popular as others, it still means that that the software developer company has fulfilled a number of iGaming industry requirements in order to be legitimised as an online casino software provider.
Platform Compatibility - the Company's Use of Software Developing Technology
All gaming software of Gamatron has been developed with the use of the latest version of the HTML5 software development platform. This allows all of the games to be fully compatible with almost all existing mobile devices that run on Android and iOS. Naturally, computer platforms that operate on Windows and macOS will also be perfectly able to run the games. In regard to how Gamatron manages to achieve such incredible visual design, is thanks to the developer using a specific piece of 3D creation software – Unity.
Additional Company History and Future Plans
We have noticed that the majority of games produced by Gamatron have a distinct "Asian style" about them, with prevalent Japanese visual themes. If speculations on the Internet are considered to be true, the company of Gamatron has been founded with the help of none other than one of its closest partners, the software developer Ganapati, which is also known for its "Japanese themed" games. Although there aren't any officially provided news regarding the future development of the company, we have come to the conclusion that it will be nothing short of delivering superior online casino gaming, aggregation platform services, and impeccable 24/7 customer support.
Unique Features That Make Gamatron's Games Special
The first thing that will make a lasting impression on anyone who sees a Gamatron game is how the entire design is done in an incredibly seamless manner. Even the game controlling interface will be made in such a way that it will complement the overall theme of a particular title. Other unique features of Gamatron's portfolio include custom reel layouts, numerous bonus mini-games and interesting progression systems.
Company News and Additional Information
Although Gamatron doesn't have an official outlet where they publish information about the company's latest developments, the developer does appear to list quick links to its profiles on Facebook, Instagram and Sina Weibo. Since the company doesn't appear to be in the habit of posting a lot of new information on its social media, the best way to get relevant information is to contact Gamatron through Skype or email. There is also an option that allows people to subscribe to Gamatron's newsletter, receiving the latest about the company straight from the source!
How This Developer Compares to Others in the Industry
As a developer who was established only recently, it is a bit difficult to evaluate the company's strengths and drawbacks. However, if we are to judge based on their current merits, we can certainly say that this is probably the youngest company that has managed to achieve an outstandingly large circle of clients and business partners.
Partnerships and Clients of Gamatron
Some of the most famous clients of this company are SA Gaming, Sands Casino, Simple Play, Titan X, Oriental Game and quite a few others. As a software aggregation business, it is normal that Gamatron also has a variety of partners from the iGaming sector. Some of them include other developers and distributors such as Ganapati, Habanero, Mana Play, Revolver Gaming and Iron Dog Studio, among others. To this day, Gamatron continues to expand its circle of clients and business partners.
In Conclusion – a Successful Mystery in the iGaming Industry
Gamatron seems to have appeared almost "out of nowhere", and in record time it has been associated with a number of big brands in both the online casino sector and the software developing industry. Granted, this doesn't appear just to be some kind of a "PR stunt", because the quality of this company's games already speaks volumes about it. Although the company is somewhat "mysterious", it certainly has significant exposure, especially among the best new casinos online.