Reinventing the Classic Gaming Genres – Evoplay Software Review
While the development crew behind Evoplay Entertainment are known to have been in the industry since 2003, there are no official records on the website about a precise establishment date for the company. We did find out their first website launched in 2017, and since then, they have been providing B2B solutions to hundreds of companies ever since.
Creating both original online casino games and completely custom games based on the preferences and designs of their customers, Evoplay has not only managed to revolutionise the way gaming software is made, but also raise the standards for quality like no other company before them! In this review, we will take an in-depth look at the remarkable gaming solutions of Evoplay, and also their incredible business history.
A Complete Package of Online Casino Games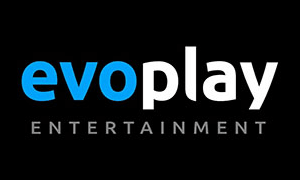 Currently, there are approximately 81 games created by Evoplay. While the quantity of the software isn't that much impressive, the quality and variety surely are. There are slots, card titles, table games, and a huge portion of never-before-seen genres that combine elements from modern gaming to provide the ultimate online gambling experience. We have taken the liberty of completely analysing the gaming portfolio of Evoplay and presenting you with only the most shining examples of every genre – although that was also difficult, due to the superb quality of all games.
Innovative Slots with Many New Features
The slots in Evoplay's portfolio are approximately 58 in number. Just like all other games, the visual themes and gameplay mechanics are all original. We couldn't help but notice that some of the slots reminded us of popular franchises, but they are fully original in their own right. While the style of the graphics is of impeccable quality, the impressive fact comes in the form of unique slot gameplay. Although some of the games do feature a "classic slot reel spin" mechanic, in other examples that very function is substituted for something never seen before. Take a look at the most notable slots of Evoplay below.
"Dungeon Immortal Evil"

Even the intro of this slot begins as though it is an RPG 3rd person hack and slash; however, it is actually a slot! The player bets on every move of the Barbarian Character that defeats monsters. Any loot that the monsters drop will be counted as winnings to the player. There are different types of monsters that act as "slot symbols" and are generated on a random principle. This game features "free spins". This is the latest release by Evoplay Entertainment, and they have indeed broken new industry ground with this full 3D RPG slot, that has many interesting features and an RTP of 96,2%.

"Legend of Kaan"

This is also an interesting take on the slot genre, providing players with a hexagon symbol "reel layout" that contains a number of boxes. Every time a player is lucky enough to match a number of symbols, the "stone snake" that is coiled around the playing field will recede by a few stones, revealing even more boxes where additional symbols can appear. This interesting slot has wild symbols, free spins and re-spins, and also a number of additional features and modifiers. The overall RTP rate of this game is clocked at 96,3%.

"Nuke World"

This incredibly popular slot is bound to resonate more with the players, as it features a classic drop-down layout with a box grid of 7x7. This "post-apocalyptic-animal-fantasy" theme slot offers four random events, "ultimate" bonus event, symbol conversion, wilds, winning multipliers, and so much more. Nuke World has a theoretical RTP rate of 96%.

"Hungry Night"

Featuring re-spins, sticky symbols, free spins, mega symbols, two types of scatters, and nine pay lines, this slot definitely brings back the classic "fantasy vibe" with its 3x5 reel layout. This fantasy-style slot has an RTP of 96,1% and nine pay lines.

"Maze Desire for Power"

Another unique slot, this game features a "maze-like" reel mechanic, which uses a knight symbol to "battle" through a variety of monster symbols. Maze has a 4x5 reel layout, exploding symbols, free spins, a 95,9% RTP rate.
The Table Games Are Also Impressive
There are approximately eight table games, which include titles such as "3D American Roulette", "European Roulette", "Baccarat", "Blackjack Lucky Sevens", "Oasis Poker (Regular and Classic)", "Teen Patty" and "Russian Poker". The 3D American roulette made a specific impression on us, as it not only provides its players with phenomenal gameplay but delivers a feature that allows the user to change the viewing angles of the table, making the experience even more immersive. The company is set out to release additional table games in the future. You can see how some of the table games will look like below.

Additional Special Titles Made by Evoplay
Similar in quantity to the table games, speciality titles include some novelty titles like the simple dice game "Roll the Dice". If players would like to make things even simpler, they can experience "Heads & Tails". There is also a game called "Magic Wheel", which is a multi-level prize wheel that grants wins in the form of bet multipliers. "Thimbles" is basically an online gambling variant of "finding the ball" located in one of three cups. The next game is called "More or Less" and allows players to benefit on the outcome of a randomly generated number. The "special" games are deceptively simple, but a lot of fun to play.

Evoplay Interactive Is Getting Licensed as We Speak
We were happy to discover that the company has had its gaming software audited and certified fair and safe by eCOGRA, which is one of the most renowned companies in the testing of all types of online gambling systems. While there are no listed seals of licensing agencies present on the company's website, Evoplay is awaiting the arrival of its licenses from the United Kingdom Gambling Commission, and also the Malta Gaming Authority.
Adaptive Mobile Compatibility and Use of Developing Software
Evoplay's games not only run on mobile operating systems such as Android and iOS but graphically adapt the interface of its titles to the specific screen dimensions of any tablet or smartphone! This is truly an impressive feat that only a few developers in the entire industry have managed to achieve; even then, Evoplay is still considered to be the leader.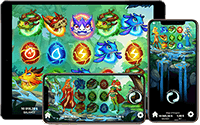 Naturally, the software development platform used for the creation of their software is none other than HTML5; however, this developer has managed to find a way to incorporate highly complex 3D models into its games, increasing the "immersion factor" tenfold. The games of Evoplay are always manufactured in HD quality, support all currencies, come in six languages, and are considered to be the "AAA" standard among online gambling games.
The Company's Goals and Plans of Action
An interesting fact here is that Evoplay Entertainment is part of a company called "EvoPlay", which was established in 2003. While their "parent" business entity provides a more "corporate-oriented" website, Evoplay Entertainment seems to be the development division of their larger business. Evoplay Entertainment is of the few online gaming developers that have created and presented its 3D/VR gaming technology in the industry event at ICE London in 2018. This is a big step for Evoplay, as it not only showcases the company's abilities as a developer but also puts the business in the iGaming industry's spotlight.
Ever since Evoplay was established, the company's mission was not only to redefine the standards of online casino games but to create software that even their development team would enjoy playing. From the current presence of such gaming variety, it is evident that the Evoplay' staff are staying true to their word. In the upcoming years, this developer promises to introduce more game innovations and even better casino solutions.
Some of the Innovative Game Features of Evoplay
The way people experience slots is not only through the features and bonuses they get when they win something, but the playing mechanics themselves. "Dungeon" is indeed considered to be one of the brightest examples of slot innovation, with its "RPG"-like experience. The side-appearing symbols in "Maze", are another good example – almost every game has something that makes it stand out from the other titles in Evoplay's portfolio.
News and Contact Information – How to Learn More about the Company
This developer provides a contact form on their website for everyone who wishes to get in touch with them. While Evoplay doesn't provide a dedicated news section, they do have social media accounts on Twitter, LinkedIn and Facebook. There, people can find the latest news about the developer. It is the blog section of Evoplay Entertainment that offers readers a full glimpse of upcoming games, events, and industry trends. Within the blog section, you can also find information about the latest business partnerships that have been made by the developer.
Comparing to the Biggest Developers in the Industry
Because they offer truly innovative online casino gaming, Evoplay easily stands out among other software developing companies. Not only that – they have fully embraced the latest industry trends, and showcase an "evolution" of the casino games genre, which doesn't include "nostalgia-designed" slots or anything else that would remind players of gambling trends from the last century. The company has a clear vision of its future, and it exercises it like no one else in the industry.
Many Partnerships with Casinos and Other Companies
Once the industry witnessed Evoplay's "gaming miracles", they wanted to secure a partnership with them as fast as possible. As a result of that, some of Evoplay's largest business partners today are brands like SoftGamings, Slots Million, Bitcoin Casino, Playamo, Casino Empire, LadyLucks and quite a few others. To some, the overall list of Evoplay's business partners might seem a bit small, but this is due to the fact that the company dramatically expanded its list of games and service about two years ago. Today, this software developer continues to create new business friendships.
In Conclusion – a New Leader in Casino Games Development Is Rising
Evoplay is currently in a place where they gain some serious momentum in the iGaming industry. Their gaming solutions exceed the expectations of every player, and potential partner that witnesses them – even you can visit the official website of Evoplay Entertainment and try them out yourself for free! We will be following the growth of this incredible software developer since we are more than eager to find out how Evoplay is going to impress us next!