Program Boards and "Internet Games" – a Full Igrosoft Software Review
Igrosoft is a relatively "compact" casino software developer from Russia. While it was established in 1999, the company doesn't offer as many online casino games one would expect – probably due to the fact that Igrosoft is a manufacturer of gaming boards for VLT (Virtual Lottery Terminal) cabinets. Regardless of the number of games, Igrosoft possesses an international certification for its software and continues to offer its online casino solutions to the industry. In this review, we will abstain from analysing the products meant for the "land-based" casino sector and instead focus on the solutions intended for the online casino market.
A Small Number of Games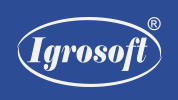 Within the "Internet" page of the website, you will discover the entire gaming portfolio of Igrosoft, which will be filled with 17 titles. If you decide to explore the roster of Igrosoft, you will notice that this developer doesn't offer any table or card games – it's all just slots. In the following paragraphs, you will learn more about the games themselves, as well as the platforms that support them.
The Slots Are Various, but Seem Homogenous
Indeed, the slots visual themes here are original, and won't even remotely resemble a brand of any popular franchise. The unique "program features" that are native to all slot titles include an autoplay function (depicted on the website as "automatic game"), game display modes (change between windowed and full view), and on/off sound control. While the game themes will be different, you will notice that the control interface is the same for all slots; which, in our opinion is due to the fact that those games are initially designed for VLT cabinets. Here are the most popular Igrosoft online slot games you will find online.
"Pumpkin Fairy"

This is not only the most popular slot of Igrosoft but also the newest one. It features a reel layout of 3x5 and has nine pay lines which go both ways. It also offers a "risk game" that allows players to gamble their most recent wins in a "higher card draw" mini game. Additionally, there are special symbols, that can enable a mini-game, which grants additional rewards.

"Crazy Monkey"

This is a 3x5 reel slot that also features nine pay lines. The "Crazy Monkey" seems to be one of the company's "slot series" as it also features a second part. This game is quite similar to the previously mentioned one, as it also has special symbols that can trigger a mini bonus game, and even a "super game".

"Fruit Cocktail 2"

Although this game seems to be the second part in the slot series of the same name, it does seem to be quite similar to the other slots of Igrosoft. It also has nine paylines and a 3x5 reel layout. This title stands out with its "mini-game" which resembles a simple 1x3 slot, offering various rewards based on the symbol types a player manages to trigger. Fruit Cocktail 2 is also one of the few games released by Igrosoft that grants free spins (up to 50).

"Sweet Life 2"

Features a "risk game", a 3x5 layout and nine pay lines. This "bear-themed" slot, is the second installation in the "Sweet Life" slot series, but it doesn't seem to be much different than all other games made by Igrosoft. Sweet Life 2 also has a special symbol which can trigger a mini bonus game, and that's pretty much it.
Certificates Issued by Industry-Leading Administrations
Igrosoft doesn't list information about possessing licenses issued by any of the jurisdictions where the company offers its products and services. On the other hand, this developer possesses a certificate for approval (RNG certificate) by the renowned testing laboratory iTech Labs, which has audited Igrosoft's games and has deemed them to be safe, fair, and genuinely random. The official document for the certificate is made available for the public on the developer's website.
Platform Compatibility - What Technology Is Used to Develop the Games?
We found it interesting that despite the "rudimentary design" of the gaming software, Igrosoft seems to use two developing platforms – Flash and HTML. What is even more surprising, is that all gaming titles of Igrosoft seem to be optimised for use by mobile devices that run on Android and iOS. The games would not only run properly on any smartphone and tablet but would also automatically rescale the resolution of their interface in order to utilise a mobile device's screen real estate to its full extent.
The Company Keeps a Detailed Record of All Updates
We were happy to learn that Igrosoft makes sure that all of its clients and partners are always updated about the status of the products and services it offers. As such, the developer regularly updates its news portfolio on their website, listing not only its latest game releases, but also firmware updates for its VLT game boards, product pricing, and other essential information.
Partnerships with Casinos and Other Companies
Although this company seems to keep a "low profile" in the online casino gaming sector, they are partnered with some highly renowned names in the industry. Igrosoft is associated with the software developer EveryMatrix, the renowned Betsson Group, a distributor called Best Entertainment Technologies, and a well-known online casino reviewing website.
In Conclusion – A VLT Producer through and through
After all, Igrosoft seems to be mainly a developer of VLT cabinets; a fact, which is well-reflected by the quality of the games. Because of that, we can't expect Igrosoft to impress us in the same way as other developers, such as Edict Egaming, NeoGames, Realistic Games do. On the one hand, the company has done a terrific job in optimising its few games for mobile play; on the other hand though, besides the "risk" and bonus game feature, the slots of Igrosoft won't feature additional extras such as scatters, reel expansions, etc.
Although the gaming software is stable in its operations, it would take a bit more effort from the side of the developer in order to provide online players with the variety they are looking for. While Igrosoft does provide us with some information on its online software solutions, we would have liked to see much more, and hopefully, in the future, we will.