A Developer from the past – an Unbiased DLV Software Review
This company was launched in 1994, in the country of Latvia. Initially, DLV was a business that designed and developed VLT (virtual lottery terminals) for land-based casinos, but years later decided to expand their business even further, by branching out to online gambling - and branch out they did! In addition to an incredibly populated list of online casino games, DLV also added a sportsbook platform to its repertoire, but that theme is for another review. In this article, we are going to be talking exclusively about this software developer's online casino games, which are known to be quite popular in Europe, Latin America, and Asia.
The Games Are Rich in Quantity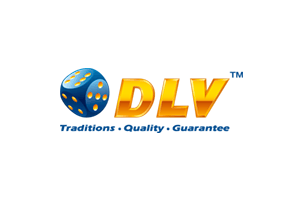 With more than 120 titles in its gaming portfolio, DLV certainly climbs to the ranks of some of our most famous casino games provider – we do know that in this business numbers aren't everything, and have decided to take a more in-depth look at the roster. The first thing we found out is that the majority of those games were actually meant for the aggregation systems of DLV's land casino cabinet systems, which means that the majority of the games made by DLV, will not be available for online play. Below, you can see most of the games are slots, with the exception of a few card titles which resemble Video Poker. Learn more about the different gaming genres from the following paragraphs.
There Are Decent DLV Slots
The slots of DLV vary in visual quality, which might get a bit confusing. We did find an explanation – due to the fact that the company has been creating games for so long, it is only natural that some designs might look outdated or obsolete; however, even the oldest slots of DLV play perfectly. Below we have taken a look at the most famous slots of this company.
"Fantasy Fish"

An aquatic-themed slot with 20 pay lines and a 3x5 classic reel layout. This game has a winnings gamble feature, scatter symbols, free spins with wild symbols, the chance to win re-spins during free spins, and more! The game is also one of the newest titles of DLV, and it comes in full HD format.

"The Great Dogtective"

Looks like the Sherlock Holmes of the "cats and dogs" franchise, that also comes in a 3x5 layout. It is somewhat similar to the previously mentioned game, as it has a gamble feature, free spins and scatter symbols; however, what is different in here, is that players will have a chance to score a winning multiplier during free spins and the collection of scatter symbols.

"Amazing Valley"

Looks like an Aztec style slot with 20 pay lines. The game has a reel layout of 3x5, and offers players a gamble feature, free games, and win multipliers.

"Stones of Endylite"

Offers 40 pay lines to its players, but they will only pay from left to right. Additionally, this 4x5 slot has a "themed" gamble feature, wilds that substitute symbols (except for scatter) and more.

"Alchemy's Elements"

This mysterious slot has a 3x5 reel layout, ten bet lines, and an abundance of exciting features. The slot offers free spins with four multipliers, symbol substitutes, and of course, the gamble feature.
Additional Licenses Issued to DLV
DLV possesses a license to provide its online gaming solutions and services, which was issued by the Lotteries and Gambling Supervision Inspection of Latvia. Sadly, there was no listed information about any additional licenses that the software developer might possess. Although DLV doesn't appear to be licensed by any other jurisdictions, the developer's software is certified to be 100% secure by BMM Testlabs, the Latvian Electronic Equipment Testing Center, and by NMi – a part of the Gaming Laboratories International group of technical testing administrations. The company also possesses a certificate for completely adhering to the ISO 9001 international standards for quality.
Compatibility with Modern Mobile Systems
Due to the fact that there wasn't enough information on the official website of the developer, we had to look online for third party sources that offered demo versions of DLV's games. This is how we found out that the company has used both Flash and HTML5 in the production of its games, and this is why some of them can be played on tablets and smartphones running on iOS and Android.
The News and Event Sections
You might think that you can gain further insight into the company from the information it posts within these two sections in its website – Event and News, but this is quite debatable. In the "event" category, there will be dates, locations and event designations where DLV will attend and present its latest achievements to the iGaming industry. The news section, on the other hand, contains nothing more but a few articles depicting the company's attendance in some of those industry exposition events. If you're hoping to get some news about DLV from any social media network, you're out of luck – as the company doesn't seem to have any accounts anywhere!
How This Developer Compares to Others in the Industry?
Although it might not seem to some, this developer does stand out among a good portion of European software companies, by offering complete on-land and online gambling solutions. In terms of accessibility, this software developer definitely falls behind, and measures must be taken by DLV in order to increase its popularity. So far, DLV doesn't compare very good to other developers, such as High 5 Games, Booongo, Leander Games and more.
They Don't Seem to Be in a Hurry for Anywhere
While the quality of the games is not bad, we can't say that it is good enough that it will show us how genuinely passionate the development team of DLV truly is. We were sad to discover that although the company has made a move to the online industry, their main focus is still considered to be land-based casinos, which is why we couldn't determine if DLV has shown some progress here. If we were to judge by the overall quality of the web site's design and description of its products, we would say that DLV should urgently make an effort to turn their brand back into the fashionable circles of the iGaming industry.