IGT Software Review – the Viewpoint of a Leading Gaming Developer and Supplier
IGT (International Game Technology) began its business journey way back in 1975. Today, the company has over 12,000 employees worldwide and is considered to be one of the leading companies that develop and provide casino solutions to the iGaming industry. This is a company that is renowned for its thriving business strategies and partnerships, which would explain the fact of how this developer is still highly successful after existing for nearly half a century! IGT has stated a very bold claim, that they are "creating gaming trends, not following them" and in this review, we will explore every aspect of this company, so you can decide if that statement is true or not.
Many Games Are Offered by IGT – But Not All of Them Are Made for Online Casinos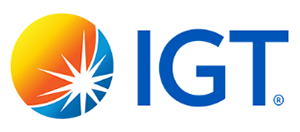 The number of games present in IGT's website is currently more than 540! This is more than enough to power an entire online casino platform; however, this would be true if all the games were made for online play. This may come as unfortunate news to some, but most games made by IGT are meant exclusively for VLT (virtual lottery terminal) cabinets, intended to be placed on the floor of a brick and mortar casino.
In the following paragraphs, we will exclude any games meant for physical casinos, and focus on those which are made available for online gambling platforms. There are approximately 145 online casino games that are distributed among the following sections – Slots, Table and Video Poker. The company also has created a separate Poker platform, that regularly holds tournaments for variations of Texas Hold'em, Card Stud, Card Draw, Omaha and Americana.
There Are Many Original and Branded Slots
Among the many titles here, you will see slots modelled after original themes and those that feature the brands of trademarked franchises. What is most interesting here, is that because IGT has a vast resource capacity, the purchased licenses for the branded slots here are for some of the biggest names in pop culture history, such as Ghostbusters, Sherlock Holmes The Hunt for Blackwood, Jeopardy!, Wheel of Fortune, Harley Davidson, and quite a few others. We have taken the liberty of analysing the most popular slots by IGT below.
"Da Vinci Diamonds"

This is easily one of the most famous slots made by IGT. This slot is a 4x5 reel layout game, with a lot of unique features some of which include – giant symbols, boosted multipliers, giant wilds, transforming symbols, scatters bonus, and "tumbling reels".

"Elephant King"

This 3x5 animal-themed slot has individual reel bonus wins, and 40 pay lines! In addition to the interesting graphics, Elephant King supports 31 currencies and provides players with features such as free spins, wild symbols and a number of bonus mechanics.

"Baywatch"

Modelled after the most-watched television show of the '90s, Baywatch is a 3x5 reel layout slot with 15 pay lines. The additional features of this slot game include transforming symbols, wilds, stacking symbols, and of course – free spins.

"Siberian Storm"

Now this is a slot with a very peculiar layout – there are five reels in total, however the first houses three symbols, the second four, the third five, the fourth four, and the fifth – three. This "rhomboid" shaped reel layout provides 720 winning ways! The game has the MegaJackpots® feature, stacks, wilds, scatters, both ways win lines, and free spins (up to 96).

"King of Atlantis"

This sea-themed slot has a 5x5 reel layout and 40 pay lines. Among the many features of King of Atlantis, there are wild symbols (regular and gigantic), bonus symbols and free spins. The unique feature that stands out here is the "selectable wilds" function that allows the player to increase the number of wild symbols a reel can carry; however, more wild symbols will require a more substantial bet.
IGT Has a Surprisingly Small Table Games List
When it comes to online casino table games, there are only four titles you will find here – Blackjack, Double Bonus Spin Roulette, 3 Wheel Roulette and Roulette! All four games look exceptional and play smoothly. "Blackjack" has an RTP rate of 99.6%, it can be customised in 14 languages and supports 31 currencies. While both roulette games support the same amount of languages and currencies as blackjack, the RTP rate of the "Double Bonus Spin" version will be 98%, while the one of the "regular" Roulette, will be 97.2%. Because the quality of the table games is indeed impressive, we can't wait for IGT to release more titles in the same genre.

Here You Will Find All Classic Video Poker Titles
There are 11 poker titles in total offered by IGT – they are decent in quality and stable in playability, but there is something else that makes them special. IGT is credited as being the first company that made the "Video Poker" genre famous by putting it out in the mainstream! Having said that, you will see the most classic poker titles here, some of which include Jacks or Better, Bonus Poker, Match Times Pay, and other variations. The video poker titles come in single and multi-hand variants, with the latter allowing players to play with three hands at the same time.

The Game Features and Functions – What's Good and What Is Not
We were pleasantly surprised to find out that some slots offered the "level up" feature, which was mainly a mechanic that increases the win amounts when specific conditions are met. An additional advancement in the "level up" ladder may also result in more free spins, more bonus symbols, etc.
Although IGT provides its games with a certain amount of innovation, there are some things we didn't like – namely the lack of a "reel speed" adjustment feature, or the ability to stop the reels whenever we wanted to. From a different perspective, this could be done on purpose to keep the "genuine slot" experience, but players that don't like to wait around too long might find it bothersome. In all cases, this is something IGT should improve on.
The Company Possesses Numerous Licenses and Awards
Given the fact that IGT operates in more than 100 countries, there are far too many licenses to count; however, the most prominent ones are issued by none other than the Malta Gaming Authority (license: MGA/B2B/168/2007) and the Alderney Gambling Control Commission. IGT is one of the very few developers that have legal rights to distribute casino games in some states of the USA! IGT also possesses a number of awards such as "Best Lottery Software Provider 2015", "Best User Experience in Mobile 2016", "Best Casino Equipment Supplier 2017" and so on. This company gets many awards, accolades and certificates every year – you can be sure that a casino games developer of such high reputation will possess all the necessary licenses and accreditations that allow it to produce and distribute its quality gaming software legally.
IGT Uses All Sorts of Developing Technology – Mobile Support and Other Platforms
It is an all-known fact that HTML5 is currently the leading developing tool among gaming developers – which is why IGT also uses it. On the other hand, this developer still utilises the platform Flash for a considerable part of its titles. The majority of IGT's titles are supported by mobile operating systems such as Android and iOS. Although unspecified, the company uses a variety of other development tools for its VLT (Virtual Lottery Terminal) product line as well. For now, players will be able to experience IGT's games on most types of smartphones, computers, and tablets.
The Mobile Application Is Meant for Land-Based Casinos
IGT has also developed an app called "PlaySpot" which is meant to act as an addition to land-based casino operators. The app itself is fully customisable to the needs of the operator – it supports numerous payment systems and methods, and can also be customised to accommodate Sportsbetting and other types of mobile play. The app itself comes with a full developer's kit, that allows casino owners to make PlaySpot their own.
The Company throughout Its Industry Existence
IGT started out as a developer and supplier of slot machines for land-based casinos. The founder of the company, Mr William Redd, is credited with being the person who not only made the Video Poker genre famous but also held the patent of the game itself! During Mr Redd's days, the company was named SIRCOMA but was later renamed to International Gaming Technology. Many people would argue that IGT "entered" the online casino market in 2005, with its acquisition of a top-rated gaming software developer – WagerWorks. Over the next years, IGT continued to expand its operations by not only gaining new customers, but also acquiring even more companies that were developing online casino software.
You Can Learn Everything about IGT from Its News Section
Whether readers wish to learn about the latest achievements of the company, view its newest game releases or learn about any upcoming events, they can all do so in the highly populated "Explore IGT" page. The website's "corporate-oriented" design, features a staggering amount of all sorts of information, which allows potential clients and partners to acquaint themselves with the most positive characteristics of the company. In the news section, you can even find more about IGT's latest awards!
Standing out among Others in the iGaming Industry
The first factor that makes IGT rise among the rest of its competitors is the sheer amount of experience the company has – over 45 years! Another strong point that puts the company a notch above the rest is the multitude of gaming platforms offered by IGT, meant to cater to every casino aspect in the business. The company provides complete "from shop to player" services that include development frameworks, platform management tools, gaming networks, and of course – the finished games themselves. IGT is distinguished from the others for offering products of superior quantity and quality.
A Socially Responsible Company That Cares for the Players and the Environment
As a reputable business, IGT releases sustainability reports regularly, contributes to after school programs, and is actively engaged in many charities. The company is also highly involved in promoting responsible gaming, and this is why it is partnered up with some of the most prominent industry associations and charities such as the World Lottery Association, European Lotteries, GambleAware, National Council on Problem Gambling, American Gaming Association, National Center for Responsible Gaming, North American Association of State and Provincial Lotteries, and the Association of Gaming Equipment Manufacturers.
IGT also releases a "Modern Slavery Act" statement annually, in order to inform everyone that the company takes all necessary precautions to ensure that there is no exploitation of human labour or human trafficking that is taking place in any part of the business.
IGT Has Many Clients, Partners, and Subsidiary Companies
The most famous partnership of IGT is with a company called GTECH – which is renowned for being among the top Lotto service providers in the world. After the completion of the merger between the two companies, IGT has gained many high profile clients that include names such as William Hill, Royal Vegas, Ruby Fortune, Unibet, Casumo, PlayOJO, and many others. Today IGT continues to expand its list of business partners, both online and on land!
In Conclusion – IGT Is a Powerful Casino Solutions Provider
Although the online casino games of IGT are good in both visual quality and gameplay, they are not the main reason why this company is considered to be one of the leaders on the iGaming market. The truth is that the success of International Gaming Technology is based on their establishment of an incredible distribution network of land-based casino solutions mainly in the USA, but in Europe as well. While as a developer IGT has its small drawbacks, but those stem from the fact that they are staying true to their initial statement of "not following anyone else's standards", and it is why they continue to set their own to this day!