The Complete Spigo Software Review – Developing Impressive Casino Solutions
In 2006, Spigo was launched in the country of Denmark. Initially providing gaming websites for more than twenty countries, this software supplier started with a modest amount of online casino games. Today, this licensed and certified casino games developer has become one of the leading Scandinavian companies in the iGaming industry. Spigo has changed quite a bit over the years in a more positive direction – the company has created many business friendships, and today continues to expand its market presence while creating more casino gaming solutions. In this review, our experts present the most relevant and recent information about this company's products and business history.
The Games Aren't Many, but They Are Impressive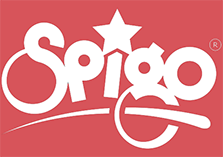 Spigo features only 18 games on its website's portfolio. While the quantity of the games might look unimpressive, this developer does offer the following genres – Slot, Dice, Card, Match and Bingo. The RTP rate of almost all Spigo games is variable, meaning that the operator will be able to choose one of the predetermined percentages, but that's not all – almost every aspect of every single game can be adjusted to the preferences of any operator.
The Slots Are Very Interesting to Play
There are only eight slots in total! Although this is quite the small number, all of the games here have an abundance of features such as multipliers, bonuses, wild and scatter symbols, bonus games, etc. There are no branded games, which means that the visual theme of every title will be original. Below, you can take a look at the most popular slot games offered by Spigo.
"Starlight"

Offering a 3x5 layout, Starlight is a space-themed slot that has twenty pay lines and quite a few features. There are two types of wild symbols and a wild feature that will activate a "compass mechanic", which can land in one of four different positions, and clone the wild symbols on that entire line.

"Showers"

This is a photo-realistic slot with a 3x5 reel layout. Themed after the "beach party life" of popular vacation destinations, this slot offers twenty pay lines, wild symbols, wild spins, and a prize multiplier.

"Fruits"

Offering 178 pay lines and free spins, this fruit-themed slot sports a fixed RTP 92%. While the hit frequency will vary, this slot machine also offers a Jackpot Spin feature that gives players the chance to hit a big win. In this 4x5 slot, you can adjust the number of lines you wish to play for, and also the bet for each line. This slot has scatter and wild symbols, and also three different bonus games.

"Tivoli"

The slot has a 92% RTP rate, three bonus games, and 178 pay lines. Featuring 1920's cartoon-drawn memorabilia. This slot features scatter and wild symbols, and a 4x5 reel layout that will make pretty good use of those numerous bet lines.
Table Games and Other Titles
We were somewhat disappointed to learn that Spigo doesn't offer casino classics such as blackjack or roulette. In their place, however, this developer has taken an interesting approach into turning table games classics such as Solitaire and Backgammon into full-fledged gambling casino titles. There are also a few other popular genres that have been "transformed" to fit an online casino narrative – here are some examples.
"Ludo"

Based on the popular board game of the same name, Ludo allows playing against other players or versus the computer. The game features booster points, safety points, and it allows participants to knock the pieces of other players, making this gambling game quite competitive.

"Yukon21"

This is an interesting game that combines Solitaire and Blackjack into one. The goal of this game is to create card piles with the exact sum of 21. The game is played with a single deck of cards, and the player will have six available fields where they will be able to create the piles. Going beyond 21 on any of the piles will terminate the game round. Here, the RTP can be adjusted – as it is with most Spigo games.

"Diamonds"

Similar to the popular title "Candy Crush", this symbol-matching game features different levels and challenges. Players bet against the casino to complete a level at a certain percentage before they run out of moves. There are three tiers of difficulty for completing a level, and the harder a level is, the better the reward will be.
The Company Is Licensed and Thoroughly Tested for Security and Fairness
This online gambling software developer and provider operate only in countries with regulated markets! Spigo is licensed and regulated by the Danish Gaming Authority, and also the Malta Gaming Authority. The cybersecurity of Spigo's software and systems has been evaluated by high profile companies such as Ernst & Young Global Ltd., and Force Technology. Spigo possesses an approval certificate for the fairness of its products from none other than iTechLabs, and to make sure that all of the developer's products comply with all lawful requirements, Spigo utilises the services of the popular Bird & Bird international law firm.
Developing Platforms and Mobile Support
Although at the beginning Spigo might have utilised Flash to create its earliest games, today the company uses HTML5 and WebGL. All of the gaming titles offered by Spigo today are fully available in HTML, which makes them compatible with all tablets, smartphones, and computers that run on operating systems such as macOS, iOS, Android, and Windows. Only a few of the games offered by Spigo also support WebGL.
Additional Products and Solutions Offered by Spigo
This company is one of the very few ones that offer their full game developing technology to the iGaming industry. For example, the SpigoBUILDER™ is a package that allows the creation of fully customisable slots. SpigoBUILDER™ features multipliers, bonuses, symbol polymorphism, flexible volatility, and much more. Also, Spigo offers SpigoHAMMER™ - a proprietary framework, that allows other developers to create their own games. SpigoSTATION™, on the other hand, is the cloud host that contains all necessary management and security tools, which an operator would need to run their new online casinos successfully.

How Did the Company Develop over the Years – Business Mission
Spigo underwent its business evolution in 2012 when it decided to create its games via a new development platform, that was meant to increase the compatibility factor its software. The business also shifted its "business to customer" strategy, to a "business to business" approach, which resulted in the company seeing immediate success within the industry.
By increasing the quality, quantity and sustainability of its games, the company managed to secure many new business partnerships. Today, Spigo's vision is the same as it was in the time the company was established – to set new standards in the online iGaming industry, while constantly improving the quality, versatility, and security of their gaming software.
Readers Will like the Highly Detailed News and Blogs Sections
Whether Spigo is releasing a new game, attending an industry exhibition event, or announcing their partnership with a new company, you can find it all in the website's news section. One of the best things about Spigo's news section is that it offers a lot of essential content, which will leave the reader more than satisfied.
On the other hand, their blogs page raises the entertainment factor by a lot, by offering interesting articles on the latest industry trends, tips and tricks, top "tens", and a lot more. This developer keeps its blog section fresh by releasing an article once per week (on an average estimate), but if you would like additional updates, you can follow the company's social network accounts at Facebook, LinkedIn, and Twitter.
Spigo Makes Its Own Mark on the Industry
The games made by Spigo are a product of the latest CMS and API technology. All software created by this developer can easily be integrated into the existing portfolio of any online operator because Spigo has made its products available on the largest distribution network in the world – Akamai. Spigo's software stands out because it is highly customisable and readily available for seamless integration!
Partnerships with Casinos and Other Companies
Spigo's success doesn't only come from the quality of its work, but also from the successful business relations it has created with many other companies and software developers. Currently, the company collaborates with names such as Bethard, Videoslots, EveryMatrix, Danske Spil, iGaming Cloud, Iforium, Play'n GO, BetConstruct, Finnplay, SoftGamings, 1xBet and iSoftBet. Although right now this is the full list of Spigo's partners, the developer is looking forward to adding more business partners in the future.
In Conclusion – Spigo Continues to Grow at an Exponential Rate
There is no other developer in the iGaming industry that has exampled the same ingenuity as Spigo when it comes to creating online casino games. While custom genres have been appearing for quite a while now, they can't compare to the ones made by Spigo. Probably the only issue with this provider is the number of its games; however, given the fact that they market their entire software production framework, it is more than understandable. We loved Spigo's portfolio and will be looking forward to seeing more from them – maybe you should check them out yourself.