Yggdrasil Software Review - One of the Biggest Casino Game Developers in the Industry
Named after the "tree of life" of Nordic mythology, this casino software developer was launched in 2013. Standing out among the competition with the quality of its products, this software supplier is held in high regard by both players and competitors everywhere. The positive reputation of Yggdrasil is maintained by releasing new quality content and being annually awarded in numerous industry-celebration events. In this review, you will learn everything about Yggdrasil, including the gaming solutions it offers to operators worldwide.
The Yggdrasil Games Are Mainly of the Reel Type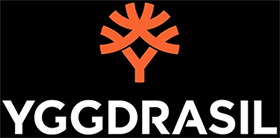 While it might look like Yggdrasil produces only video slots, there are a couple of blackjack titles and even a roulette game. Although this software developer doesn't dabble in live dealer software, it doesn't mean that they still can't be one of the leading casino game-developing companies in the industry. Although the company does feature a few titles of different genre, it continues to be geared heavily towards the production of slots.
The Video Slots Are of Superb Quality
As of this moment, there are approximately 70 slots of the video variety featured in the gaming portfolio of Yggdrasil. They are all original-themed, which means that you won't find any games modelled after popular brands. Depending on the slot game, you might encounter exciting features such as synchronised reels(mega reel), free spins, "reel nudge", reel clones and many others. Below, you will see some of the most popular slot games of Yggdrasil.
"Temple Stacks"

One of the most recent releases of Yggdrasil this 3x5 reel layout slot incorporates the latest "Splitz™" game mechanic that can provide players with up to 248,832 ways to win. Additionally, this Aztec-themed game also has regular and wild free spins and a jackpot that can reach up to x25,000!

"Vikings go to Hell"

This 4x5 layout slot is the next addition in the "Vikings" slot series by Yggdrasil. It has 25 pay lines, free spins, wild symbols, sticky wild respins, and treasure chests.

"Empire Fortune"

A jester-themed 3x5 reel slot, Empire Fortune offers 20 paylines and three types of jackpots. This slot also has a jackpot mini-game, a free spin mode, and a reel hold feature!

"Holmes and the Stolen Stones"

This is a game that has a 3x5 reel layout and is modelled after the famous character Sherlock Holmes. It has 20 paylines, jackpot free spins, bonus game, and a shard collection feature.

"Niagara Falls"

This is a slot with a 3x5 reel pattern, that has 20 pay lines, and many bonus features such as wilds, free spins, stacked spins, and a multiplier bonus that can go up to x5.
The Blackjack Titles Are All in 3D
The three blackjack games of Yggdrasil are "Dr. Fortuno Blackjack", "Sonya Blackjack" and "Lucky Blackjack". While the three games feature their own unique visual themes and rules, they all have one thing in common – crisp 3D graphics that even allow the player to change the visual perspective by dragging the mouse cursor around. Here are a few more details on the blackjack games made by Yggdrasil.
"Sonya Blackjack"

This blackjack game features a three-seat layout and several side bets. The main ones are Perfect Pair, (paying 25 to 1), Coloured Pair (paying 12 to 1), and Mixed Pair (paying 6 to 1). Side bets include Suited Trips (100 to 1), Straight Flush (40 to 1) Three of a Kind (25 to 1), Straight (10 to 1) and Flush (5 to 1).

"Dr. Fortuno Blackjack"

In this title, five players can sit and play at the same time. One of the unique features of this blackjack variant is that players can place a "bonus bet" before the cards have been dealt – if all of the dealer's cards prove to be of the same suit, the player may receive some of the following prizes: nothing, up to x500 win, the jackpot.

"Lucky Blackjack"

The distinctive trait of this three-seat blackjack table, is the so-called "Lucky Ladies™" series of side bets. A Queen of Hearts pair can pay 100 to 1, a Matched 20 – 30 to 1, a Suited 20 – 10 to 1, an Unsuited 20 – 3 to 1, and any hand with one queen will pay 1 to 1.
The "Roulette Golden Chip" Is Simple but Entertaining
The unique feature about this roulette title is its "Golden Chip" feature. Essentially, every chip that is placed as a straight bet will become "golden" and deliver a random multiplier that can go up to x500! Aside from that neat mechanic, the Golden Chip Roulette follows the standard rules of the game. Although this title is entirely made in 2D, it plays smoothly and looks great.

This Software Developer Is Impressively Licensed and Awarded
Yggdrasil is legally recognised by some of the leading licensing jurisdictions in the industry – the Malta Gaming Authority (license: MGA/B2B/230/2012), the United Kingdom Gambling Commission, the Gibraltar Regulatory Authority, and Romania's National Gambling Office. Recently, the software provider has attained a B2B (business to business) license from the Isle of Man Supervision Commission. If that wasn't enough, Yggdrasil's software legacy is solidified further by the many awards it receives when attending industry-celebration events. You can see them here.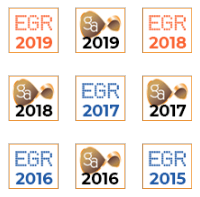 EGR Awards – Software Rising Star 2015
EGR Awards – Slot Provider of the Year 2016
The International Gaming Awards – Gaming Software Supplier of the Year 2016
The International Gaming Awards – Innovator of the Year 2017
EGR B2B Awards – Slot Provider of the Year Winner 2017
The International Gaming Awards – Innovator of the Year 2018
EGR B2B Awards – Innovation in RNG Casino Software Winner 2018
The International Gaming Awards – Innovator of the Year 2019
EGR B2B Awards – Innovation in RNG Casino Supplier Winner 2019
How Well Are Yggdrasil's Games Supported on Mobile Platforms?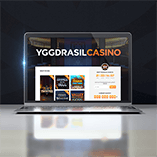 Due to the fact that Yggdrasil develops its titles with a mobile-friendly software platform, all of its games are fully accessible on any devices that run on iOS, Android and Windows. In the features list on the company's website, every game is said to be either supported or optimised for mobile use. Although this developer has created most of its games for a variety of mobile browsers, Yggdrasil has listed these as being officially supported: Google Chrome, Mozilla Firefox, Microsoft Edge and Apple's Safari.
Products and Technology - Achieving Technological Evolution Early
The introduction of iSENSE technology has allowed Yggdrasil to abandon Flash as a software development platform and fully adopt HTML5. While with other companies such a "leap" might have taken a very long time, this software developer managed to achieve it only one year after it was being established (in 2014). It is an all-known fact that when it comes to compatibility with mobile devices, HTML5 remains supreme, which is why the company continues to use it to this day.
The iSENSE Framework Allows for Better Development

Also known as iSENSE 2.0, this framework is part of the HTML5 development platform, and allows Yggdrasil to achieve many benefits with its software. A very significant advantage of iSENSE is that it allows for games to be loaded much faster, by loading additional assets in the background - even when the game is working! The framework also provides for the impeccable design of the user interface, allowing Yggdrasil to integrate highly detailed graphics and animations. Another vital feature of iSENSE is that it doesn't have a "sleep" function when engaging in autoplay on any mobile device.
BOOST™ Gives Better Marketing Opportunities

Essentially, BOOST™ is a collection of promotional tools developed by Yggdrasil, which allow operators to advertise slots much better than before. For example, the "in-game tournaments" tool will allow players to check their leaderboard position without having to leave the game. Online casinos can also set a "prize drop" in the slot of their choice, which can be triggered by any spin. The prize can come in the form of cash, the amount of which is predetermined by the operator. "Missions" is also a promotional tool that increases game engagement and player interest.
BRAG Is Made for the Players

In some ways, what BRAG is to the players, BOOST is to the operators. With the BRAG feature enabled in most Yggdrasil's games, players can watch winning replays of other games, or share their own via social media. This is made possible by BRAG's two distinct features – "Replay & Share" and "Big Win Replays".
The Splitz™ Game Feature Is Taking the Industry by Storm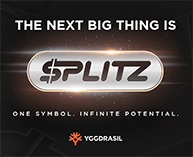 Since the creation of the Megaways™ slot mechanic by the company Big Time Gaming, there hasn't been a feature that has impressed the industry – until Splitz™ by Yggdrasil came out. This mechanic can increase the winning possibilities of any slot, by splitting each reel up to 12 symbols. The Splitz™ mechanic occurs on a random principle and can affect one or more reels. Although at this point the feature is present only in the game "Temple Stacks", it is very likely that Yggdrasil will introduce it to its future titles.
The News Section Has Everything You Want to Know about the Company
Part of Yggdrasil's success is its policy for business transparency – this is why its news section doesn't contain only updates on recent achievements, but also information such as financial reports, relevant press releases, and even business strategy. Of course, if you're looking to learn more about when new casino games are going to come out, or when and where Yggdrasil is going to attend an exposition event, you will also find it here.
Yggdrasil Stands out among Others with Innovation and Product Variety
Although the number of games produced by Yggdrasil isn't enough to fully power an online casino, the company is held in high regard because of its achievements in the development of operator management technology. The quality of its games is undeniable, while the usefulness of the casino platform management tools is a must-have for every operator; however, that's not all. By developing its own technology, Yggdrasil has earned respect and business friendship of other software developers, who in turn, now lease Yggdrasil game creation tools, in order to develop their own titles.
This Developer Cares for the Well Being of the Players
Gambling addiction is a real issue worldwide, and while there aren't any mentions of gambling help charities and organisations, Yggdrasil has incorporated several essential elements into their games. As part of the licensing agreement with the United Kingdom's Gambling Commission (UKGC), Yggdrasil has integrated a "reality check" feature within its game clients, so players are always informed about the current status of their balance, and how much they have wagered. This requirement is part of the UKGC's Remote Technical Standards.
A Business Connected to Many Casinos, Companies, and Developers
Some of the real money online casinos that offer Yggdrasil games are Get Lucky, Slotty Vegas, Kassu, PartyCasino, Wunderino, Bertil, and quite a few others. Among the developer studios that are partnered with Yggdrasil, we count AvatarUX Studios, Patagonia Entertainment, Rabcat, Northern Lights Gaming, and others. As the company's portfolio of products and casino solutions grows, so does their partnership list!
In Conclusion – A Valued Developer to the Industry
Yggdrasil is a software developing company that had a strong start, and by keeping its "business momentum" going, they have managed to reach many impressive milestones. The fact that other developers are looking forward to the latest technological developments of Yggdrasil makes this company not only a valued partner but an integral part of the online casino industry!