The Habanero Software Review Shows a Full Casino Platform Package
Habanero Systems B.V. is known to have been officially established in 2012, although the origins of the company span to a few years earlier. In its journey throughout the industry, this software developer has created not only an extensive list of online casino games but also numerous platform management solutions that many companies use to this day. In our review, we will not only explore the professional portfolio of Habanero but also analyse the factors that make this developer so popular.
Operators and Players Can Enjoy a Variety of Habanero Games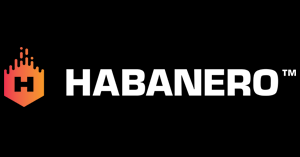 There are approximately 130 games created by Habanero. Of course, most of them are slots, but this software developer also offers a good variety of table games and video poker titles. All of Habanero's gaming software is made to be highly customisable, which is why it is preferred by operators everywhere. Although this developer is invested in the creation of platform management solutions, that doesn't mean that they miss out on their games; in fact, they release new titles regularly.
Habanero Excels at Creating Quality Slots
While franchise-branded slots can add some novelty value to a slot title, it won't capture the attention the way original games do. This is why Habanero produces only original-themed slots! The slot portfolio features games made in both 2D and 3D, made in crisp, HD graphics. You will notice that some look better than others, but those that aren't considered to be so "glamorous" are simply some of the first games ever created by Habanero. The fact that they are still present in the company's portfolio is a testament to their quality and playability. Here are some of the most popular slots made by Habanero.
"Wizards Want War!"

This is a fantasy-themed 3x5 reel layout slot that features excellent graphics and an exciting way to get wins. The slot has the following features: 25 pay lines, wild symbols, mini-game multipliers (x2 and x3), and free spins.

"Fa Cai Shen Deluxe"

This colourful Chinese-themed slot has a 5x6 reel layout, 28 pay lines, and many in-game features. There is a wild symbol, a scatter symbol, a free spins bonus that can go up to 88 free spins, and also horizontal & vertical pays.

"Magic Oak"

Considered to be one of the best fantasy-type slots online, this game has a 4x4 layout, 20 pay lines, and is one of the most exciting slots around. There are wild symbols, scatter symbols, a "wisp feature', free spins (up to 4), and a progressive jackpot!

"Fire Rooster"

This game has a 3x5 reel layout and 243 ways to win. This animal-themed game has features such as symbol substitutes, scatter symbols, up to 28 free spins, and also two types of progressive jackpots – mini and grand.

"Koi Gate"

A slot modelled after the famous Japanese koi fish, this slot has 18 pay lines and a 3x5 layout. One of the most impressive aspects of Koi Gate is the re-spin feature. There is also a symbol substitute function and a progressive jackpot.
A Full Range of Table Games
Blackjack, baccarat, roulette, poker – these are the principle gaming genres you will find in the "Table Games" section. We have to mention that the table games look quite "minimalistic", but the style here doesn't matter as much, due to the fact that they all play smoothly. Although the table games are made with the most standard rules known for their types, Habanero has also included some variations, as is the case with Three Card Poker Deluxe, and Baccarat Zero Commission. Take a look at some of the table game examples below.

The Video Poker Titles Allow Maximum Playability
Just like the table games, the available Video Poker titles won't impress a player with their visual style, but with their playability. Operators and players alike will be happy to know that Habanero has developed the most famously known types of Video Poker, in order to meet the individual requirements of any casino. The unique factor here is the number of hands that can be played! Once a video poker game is loaded, the player can choose between 1, 5, 10, 50, or 100 hands. The bet chip sizes will be proportional to the number of hands a player has chosen (more hands equal smaller chip value)- this way if a player happens to "overspend" they won't do it by a lot.

Habanero Is Tested, Certified and Is Licensed in 16 Countries
All Habanero software undergoes regular audits and testing for fairness and security by BMM Testlabs, and iTech Labs. Additionally, this software developer has its RNG certified and licensed by the appropriate gambling control administrations of the following countries – Bulgaria, Colombia, Croatia, Denmark, Estonia, Gibraltar, Isle of Man, Italy, Latvia, Lithuania, Malta, Portugal, Romania, Spain, Sweden and the United Kingdom. Being legally recognised in so many countries is a rare occurrence for any software developer, which further shows the integrity and positive reputation of Habanero as a company.
All of Habanero's Software Is Supported by Mobile Devices
This software developer has made sure that all of its casino games run smoothly on all types of mobile devices that use operating systems such as Android and iOS. Because of that, many mobile casino sites want to work with Habanero. It is an all-known fact, that many developers in the business decide not to re-work their oldest games to fit new technological standards. Fortunately, Habanero isn't one of them - as it becomes evident from their gaming portfolio. Even the "most classic" titles of this developer have been re-worked in order to be accessible by modern mobile platforms.
The Company Has Used Different Software for Development throughout the Years
Just like most developers in the industry, such as Yggdrasil, Playson, Quickspin, Habanero started its business journey with the use of Flash as their main tool for games development. Years later, they have also made a very important step by adopting HTML5 as their new favourite platform. Today, they continue to develop all of their gaming titles by using HTML5, achieving full compatibility of their software with a variety of platforms.
The Company's Origins and Business Credo
An Internet legend has it that in 2010, a group of investors decided to fund numerous development companies, which gave the real start of Habanero as a business. By focusing on simplicity and quality assurance, Habanero managed to produce numerous gaming products and solutions which are today some of the most famous ones online. The company continues to hold true to the principles it started out with, and this is why it is still regarded as one of the most successful software developers in the industry.
News Section – Stay Tuned for the Latest from Habanero
The news section is split into two main categories – "Upcoming Events" and "Press Releases". In the first one, you will be able to find out the time and location where Habanero will present its latest achievements. The press releases category will contain information about everything else Habanero has to say - new games releases, gaining a new market location, and partnering up with other companies. In fact, in some of its most recent news, Habanero has announced its new high-profile partnership with another "software developing giant", Playtech.
How This Developer Compares to Others in the Industry
What makes Habanero unique is not only the impressive quality of their products but the variety of platform solutions as well. Habanero provides superior back-office services that include game configuration, jackpot and bonus management, unified currency report, and any other essential tools that will aid any operator with managing their casino platforms. Furthermore, Habanero provides an exceptional 24/7 customer support department that is fully prepared to help any of the company's clients and partners.
Partnerships with Casinos and Other Companies
Habanero doesn't cut corners when it comes to partnering up with a company. It is a known fact that Habanero works only with licensed casino operators and businesses, and this is why their list of clients include some of the biggest names in the industry. To this day, Habanero continues to create new business relationships with only the leading distributors of online casino solutions. Some of them include Nektan, iSoftBet, WinBet, Interwetten, Patagonia Entertainment, 1x2 Network, BetVictor, ORYX Gaming, Parimatch, and many others.
In Conclusion – Habanero Will Continue to Be a Leader in the Field
Habanero provides operators with full control over their casinos, which includes full analytical, statistical, and financial reporting functions. Additionally, all casino products and solutions can be customised in the language or currency the operator needs. This software developer has shown us that a company can create complete online casino solutions and still make some of the best online casino games in the industry.