Zeusplay - an Extensive Casino Software Developer Analysis
Although the company traces its initial beginnings in the early 2010s, it was in the middle of 2019 when they decided to revamp their entire business model and turn things for the better. Today, Zeusplay is renowned for producing slot and lottery games of impeccable visual and audio quality. With their newly established office in Thessaloniki, Greece, this developer continues to be the most "recent talk in the town". Today we learn everything about Zeusplay and why more than 300 casino operators prefer its software.
The Zeusplay Casino Games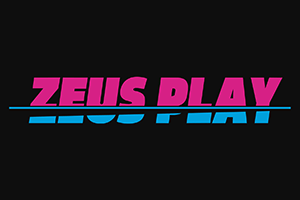 Today, the company advertises to have more than 50 titles, distributed among two main genres – slots and lottery. Before the company was restructured, it did offer a different variety of games; however, there have been some reports that the games themselves weren't up to industry standards, and it is perhaps one of the main reasons why Zeusplay decided to let go of any old inefficiencies, and begin their business journey anew. We should also mention that only the slot titles produced by Zeusplay are meant for online casinos – the lottery software is installed only on physical land-based terminals. The two "singular" games that are present within the Zeusplay roster are Keno and European Roulette 3D.
The Slots of Zeusplay Are Exceptional
The graphics and animations of all Zeusplay slots are exceptionally vivid and smooth; however, it is the sound effects and soundtracks within the games that make playing any of those games an immersive experience. This developer company's slots are all of original design, and feature-rich. They all have an autoplay function, slam-stop capability and a win gamble feature that gives players the chance of doubling their most recent win by guessing between a "red or black" card. We have presented some of the most prolific slots made by Zeusplay below.
"Trojan Horse: Tiny Heroes"

A standard 3x5 reel layout slot, Trojan Heroes is a game with cartoonishly funny design and many features. It has a 94% RTP rate and ten fixed pay lines. There are also free spins which are produced by the slot's "wild" symbol – a trojan horse.

"Wild Charger"

This is another 3x5 slot that offers up to 9 re-spins to the luckiest of players. In addition to featuring an original "electric" design, the game has high volatility and ten fixed pay lines. The main feature that can result in a win up to 86,700 coins is the symbol substitute. Wild Charger has an RTP rate of 94%.

"The Lost Temple"

Although this slot has an RTP of 92%, it has a medium volatility factor. The overall Chinese theme is complemented by the classic reel layout, which is 3x3. This is perhaps one of the very few 3x3 slots that have 27 fixed paylines and a x2 multiplier!

"Infinium: The Exiled Gems"

With an RTP of 94% and the opportunity to win up to 15 free spins and unlimited re-spins, Infinium makes an incredible impression. This space-themed slot has a 3x5 layout and is classified as having a "medium to high" volatility factor. Although there are only ten fixed paylines, there is a x3 win multiplier!

"Forty Flaming Lines"

Although the fruit symbols here give this slot a "classic vibe", its features are definitely modern. As the name of the game suggests, there are 40 fixed paylines, symbol substitutes, scatters, and winning multipliers. The RTP of Flaming Lines is 93%, and its volatility factor is "low".
The Developer Is Licensed and Certified
The software developer Zeusplay is licensed and regulated by the Hellenic Gaming Commission of Greece. The gaming software made by the company is audited, and certified to be safe and fair by the two most renowned technical testing laboratories in the world – iTech Labs, and Global Labs International (GLI). Being certified by two testing agencies is more than enough of a testament about the software quality of Zeusplay.
Mobile Platform Compatibility and Additional Challenges
In truth, only around 1/3rd of Zeusplay's gaming roster is optimised for mobile platform use. What this means is that only the most recently released games will be playable properly on mobile devices running on iOS and Android. To the best of our assumptions, we think that the company might be working on the optimisation of its oldest titles.
The Use of Developing Software Platforms
Just like many other developers, Zeusplay started creating its new online casino games via the famous software developing platform Flash; however, after technological news made headlines that browsers are not going to support it anymore, the developer made the wise decision to start producing its games on HTML5.
Additional Company History and Mission
It is said that Zeusplay has more than 20 years of experience in the casino industry, and it is one of the reasons why their software products are so successful. The company is known to make no compromises when it comes to creativity. It is said that creating quality games for the best new casinos online is their passion, and they pursue it with integrity and dedication. What we can expect more from Zeusplay in the future is more quality gaming!
The Unique Game Features of Zeusplay
This software developer has successfully come up with 3x3 slot games which offer 27 paylines, while the usual standard for this kind of reel layout is 9. Zeusplay's software solutions have always stood out with their original ideas, and this is why they are liked by both operators and players. While many other developers often "inspire" their designs from popular franchises, this company has decided to set their own standards for style, and they have done so flawlessly.
Company Develoments and News – a Socially Active Business
As expected from a highly motivated software development business, Zeusplay wants to be known, and this is why people can find out more about their attendance in any upcoming industry events. The company also maintains several social media accounts in LinkedIn, YouTube and Facebook. People who are interested in finding out more about the company can visit those channels and learn more about the company's software and business.
How This Developer Compares to Others in the Industry
The best new online casinos often prefer new developers, and this is why Zeusplay became famous "overnight". Although the company doesn't offer the same wide variety of gaming titles like other developers, this doesn't matter. All of the games made by Zeusplay look fun to play and are of amazing quality. In our professional opinion, we believe that in only a couple of years, Zeusplay will become a worthy competitor to big names in the industry such as Playtech, Microgaming and Big Time Gaming.
Zeusplay Is Partnered with Many Casinos and Companies
With all being said, the games of Zeusplay are featured in more than 300 online casinos! In addition, to be highly popular among operators, the company is also a wonderful business partner to other software developers. Some of the best partners of Zeusplay include names such as STARCASINO, 2WinBet, Goalbet, BetConstruct and many others – including a slew of famous reviewing media sources.
In Conclusion – More Good Things to Come
The success story of Zeusplay can easily inspire a movie documentary, and the fact that they are gaining even more popularity among the best new casinos online, speaks volumes of their perseverance. The somewhat limited quantity and variety of games should not be considered as a drawback, because the company is bent on delivering more quality casino gaming software in time. We are looking forward to seeing more from them!