Accommodating All Casino Platform Needs – Betixon Software Developer
Betixon is an online casino gaming software and platform developer that is said to have entered the iGaming scene in 2016. While this developing company is considered to be "young" by industry standards, the experience of its professionals is what allows Betixon to deliver superior casino turnkey solutions complete with management tools, multi-platform support, and extensive back office services. In this review, you will learn everything about this gaming developer and why it is preferred by the best new casinos online.
The Games of Betixon Are More Than Interesting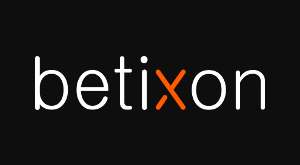 There are 52 games in total, and while this isn't considered to be "a lot" by industry standards, they are interestingly varied in nature. Betixon has separated them in the following sections – Slots, Crypto, Table, Fish, Video Bingo and Scratch Cards. Regardless of the different genres, all Betixon games share high definition graphics and an overall "minimalistic design". Our experts have noticed that although the developer is mainly oriented towards slots and bingo games, Betixon's fewer titles are considered to be innovative by industry standards.
The Slots – Good Variety and Excellent Quality
There are 34 slots in total, and they are as varied as they are colourful. One of the best traits of Betixon's slot games is that almost every one of them has its own unique reel layout and special features, providing both the player and the operator with the gaming variety they are looking for. It is natural that some slots will be better than others – we have highlighted some of the most popular ones below.
"Glorious Sensei"

A "cartoony-Asian" slot, this 4x5 reel layout game has two different jackpots – major and grand. The "lotus scatter symbol" in "Glorious Sensei" will activate a free spin mode with special symbols. Once a symbol lands, it will provide the player with the winning amount shown on it. There is a chance that special symbols won't appear, but even if one does, the free spin counter will be reset to "three". The game features 1,024 winning ways and substituting wild symbols.

"Wild Wolf"

This is a unique "Celtic-styled" 3x3 slot that uses a "cascading" mechanic for its reels. This game features four different multipliers (up to x5), disappearing symbols, and two types of special bonus games that are activated by collecting a triple combination of one of two special symbols. There are eight fixed pay lines here, and when a winning combination of symbols is destroyed, new boxes drop to take their place.

"Fortune Guardians"

This is a Chinese, mystery box-themed slot that has five reels, with three rows each. The scatter symbols can grant the ability for unlimited free spin re-triggers while gathering three special symbols will trigger a bonus game. There are two types of wilds here – regular ones, and random wilds. "Fortune Guardians" has 20 fixed pay lines.

"The Secret of Holmes"

Featuring wild and scatter symbols, this Sherlock-looking slot has 1,024 winning ways. Upon collecting three or more scatter symbols, players will receive eight free spins and a x1 multiplier on their winnings. Since the game contains dynamic reels (there is a chance that reels will generate a different amount of symbols), there aren't any pay lines.

"Octopia"

Another 1,024 winning ways slot, "Octopia" also features dynamic reels spanning over a 4x5 layout. There are wild symbols, and also scatters that give free spins and multipliers (x3). The minimum bet amount per spin here is €0.30 and the maximum - €30.
Limited Table Games Variety
We were a bit surprised to discover that there are only two table game titles offered by Betixon – American Roulette and Baccarat. The interesting thing about those two games is that they are both meant for multiplayer! Both the roulette and baccarat will have "betting periods" where the bets will be open, prior to the beginning of the next round. These games can only be played in a relatively "slow pace" because they are meant to accommodate more than one person.

Dice, Scratch Card and Novelty Games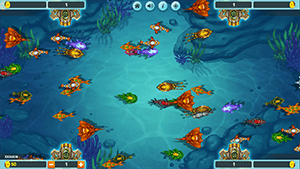 The video bingo and scratch card genres seem to be preferred by Betixon because there are six games in each section. It seems that the company has also decided to experiment with the latest popular "fishing game" genre, with their latest (and only) title "Ocean Beast". Others such as "Crypt Dice" offer simplicity in gambling, by merely betting on an "under" or an "over" score. "King of Roses" is another simple "prediction gambling" game, where the player chooses a card type, then draws a card. If the player is lucky, they will receive a winning amount based on the multiplier of their bet.
"Diabolic Throw" is the most simplified version of betting on dice. The game's interface features a grid of squares that contain a number from 2 to 12 each. Once a player has adjusted their bet by activating a preferred number, they can "roll" the dice. Bear in mind that some dice combinations have a better chance of happening, and those will bring smaller rewards; however, if a player wants to place their bets on numbers with low-chance outcomes, the odds for a winning wager will provide them with a bigger reward.
Information on The Licenses and Certificates of Betixon
Although there is no official information regarding the licenses of the company, leading reviewing agencies online, have mentioned that Betixon possesses a "GLI-19" certificate, issued by Gaming Laboratories International, LLC. What this means is that the developer adheres to a significant number of industry standards that allow secure and fair play.
Software Development Platforms – Optimised for Mobile Use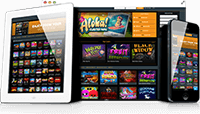 The entire system of Betixon is based on HTML5, which is currently the best platform when it comes to complete compatibility with all modern mobile operating systems and devices. With that being said, it comes as no surprise that the games of Betixon can be played on any smartphone or tablet running on Android, iOS, and Windows!
Some of the Unique Game Features of this Developer
Some games have a "recent bets" chart that allows players to witness a full history of their gaming sessions. Every single result of the gameplay can be verified by the player for authenticity by using the so-called "cryptography tool". Betixon's Bingo games also have an "extra ball" purchase feature, which gives players the chance to score a bigger win if they think they would need more balls to fill in their cards. Although the special features of Betixon's games aren't that many, they are definitely unique.
News Updates and Company Contact Information
The best way people can find out more about the company is by visiting Betixon's social media channels in LinkedIn and YouTube. LinkedIn, in particular, contains detailed information about the company's size, personnel, and most recent news, making it the best place to receive the most recent information on the company's current developments. Naturally, a contact form is provided on Betixon's own website, where interested parties can reach them via email.
How Does Betixon Stack against Other Developers in the Industry?
Betixon's role as a software developer for the best new casinos online is more of a "support company" that doesn't stand in the limelight. With that being said, it is rather challenging to compare Betixon to other producers of online casino games; however, due to the presence of additional platform services offered by the company, we can surely say that this business is one of the top ones in this particular niche.
Partnerships with Casinos and Other Companies
Little is known about the business partners of Betixon, besides the fact that they are few. On the other hand, the industry links the Betixon brand with companies such as 1xBet, EveryMatrix, and Spinomenal. In the case of Spinomenal, Betixon is described as being their sub-vendor, facilitating both the development of custom gaming titles, as well as the hosting of other third-party casino gaming software in its own aggregation platform.
In Conclusion – Betixon Offers Financial Efficiency
Although Betixon is a software developer that is yet to reach its full potential, their relatively "low-cost" iGaming products and services have already been featured in a number of online casino websites. The developer has taken pride in their economic efficiency, stating that their basic online casino solutions have a starting price of €4,000 – which is considered to be quite affordable in the iGaming industry. Although this software developer isn't quite famous just yet, they are "picking up steam", and are bound to make themselves known to a larger online gambling crowd in the near future.