Online Casino Innovations – a Felix Gaming Software Review
Felix Gaming is an online casino software developing company that was launched in 2016, in Sofia, Bulgaria. Although a few years had passed before the company released its first titles, they immediately became popular for the outstanding quality of their games. Today, this relatively small company has managed to make some big waves in the pool of the iGaming industry by introducing new and innovative slot features. In this article, you will learn what those are and see how they might change the landscape of online casino gaming development in the future.
All Felix Gaming Titles Are Slots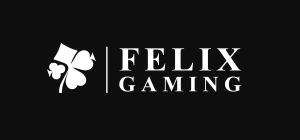 From the moment of its establishment, Felix Games has produced 14 games in total. This company regards itself as being a slot creator "through and through" and it is why it is highly unlikely that we will see any other gaming genre from them. On the other hand, what they do, they do more than well – which becomes self-evident from the slots themselves. We have listed some of the best ones below, check them out!
"Monaco Fever"

This is a "fast car" themed slot with a standard 3x5 reel layout. This game offers numerous bonuses, a mini-game that grants win multipliers up to x25, regular free spins, and super free spins. Getting three scatter symbols triggers a mini-game that will list a number of mystery prizes to choose from. Last but not least is the bonus feature that will grant 10 free spins for every 100 spins a player makes.

"IT's a Joker"

This cleverly themed 3x3 slot has five pay lines, and a whole lot of features. Some of the best ones include free spins, a winning multiplier of up to x25, additional wild symbols, and a seasonal promotion, where "IT's a Joker" will multiply all winnings by 110%. That winning bonus amount will be issued on every 100 spins.

"Lines of Magic"

This is another 3x5 slot that offers 20 adjustable pay lines. In addition to offering free spins, wild and scatter symbols, this "magic-themed" slot also has a special symbol that when accumulated by the player 35 times, triggers a unique bonus feature – a special free spin, where the first, third, and fifth reels are "locked-in-place" wilds!

"Pharaoh's Temple"

Features a 3x5 reel layout, expanding wilds, and scatter symbols that trigger a special bonus prize game. This ancient Egypt-styled slot has a lot to offer to its players. In contrast to its "fixed counterparts", Pharaoh's Temple has 20 adjustable pay lines, and 10 allowed bets per line.

"Dark Mystic"

A dragon fantasy-themed 3x5 reel slot, Dark Mystic offers 10 adjustable pay lines, exploding symbol combinations, expanding, and exploding wild symbols, and 30 bets per line. Although this game does not offer any free spins like its other counterparts, the exploding symbols mechanic provides enough of an advantage to make a good win.

"Book of Anunnaki"

This Babylonian-themed slot does look similar to the majority of other slots made by Felix Gaming. It features a 3x5 reel layout and 10 fixed pay lines. Among the many features of this game, we counted special symbols, expanding symbols, free spins, free spin re-triggers, and the innovative "Hyper Jump" feature.
The Slots of Felix Gaming Are Mobile Platform-Ready
Felix Gaming's titles are fully compatible with all modern mobile devices. Whether people wish to experience them using iOS, Android, or Windows-based tablets and smartphones, they can do so freely. Naturally, it is recommended that people who wish to try playing any Felix Gaming titles, do so by using the latest version of their preferred mobile browser.
What Type of Developing Platform Is Used by Felix Gaming
By taking a closer look at the titles made by Felix Gaming, we have successfully determined that they were developed with the use of the HTML5 platform. Using it has allowed the developer to implement a number of modern functions and features that make the gaming experience truly unique. HTML is also the reason why all of Felix's gaming software is so well-optimised for mobile use!
Brief Company History and Further Business Plans
The company is said to have been established by three professionals that have more than 15 years of experience in the iGaming industry. They set out to revolutionise the way slots are played, and they took a few years after launching their company in order to produce their first games. And so, in 2018 Felix Games released their first batch of slots. A year later, they added two more titles to their portfolio - (Juicy Wilds, the Wild Beast of Crete), and two more at the beginning of 2020. Felix Gaming's moto is "player's only" which shows their dedication to creating games that are exactly what the players expect in terms of functionality.
The Innovative Gaming Features of This Developer
A very subtle but unique feature of the slots made by Felix gaming is the "flash-stop" function. While regular "slam-stop" would take a slight delay before stopping the reels, the flash-stop will seize all reels the moment a player clicks on the "spin-stop" button. Another interesting and unique feature is the ability to place several bets on a single pay line! Depending on the game, players will be able to place up to 30 bets per line. By controlling the denomination of each bet, players will be able to adjust how much they would feel comfortable in spending on each spin.
Getting Bonuses on a Number of Spins
Another interesting feature implemented by Felix Gaming is "bonuses and prizes on a number of spins". This means that a slot will release a number of free spins, a big multiplier, or any other bonus, once a player has completed a predetermined amount of spins (usually it's within the range of 100 - 150).
What makes this feature special is that the spin progress is saved every time, meaning that a player can close the game whenever they feel like it, and they will not have lost the "bonus spin progression". Once a player logs into their online casino account and opens the same game, they will pick up exactly where they had left off – guaranteeing that they will receive their additional bonus afterwards. Usually, a stylised counter will depict how many spins are left before the extra feature is activated.
Uniform Design and Functionality
Another subtle but important feature is the fact that the HUD interface that allows the player to control the slot and its features is stylised after the overall theme of the game itself. This makes the slot not only more appealing to play, but also makes it stand out from the rest of the slots produced by Felix Gaming, and those made by other developers.
Making Slot Gameplay Even Faster
The "Hyper Jump" mechanic is one of the best slot features ever made. It allows the player to enter "Hyper Jump" mode, where they can set the number of spins they want to process, and the bet amount per spin. The game would then process approximately 10 spins per second, and automatically add any winnings to the player's balance. If a reel spin is supposed to produce a special bonus feature or a win (anything besides regular winning symbol combinations) the "Hyper Jump" mode will automatically disable itself and return the slot to its "regular" play mode.
Additional Information and Contact Details
With the company being relatively obscure by the eyes of the iGaming industry, it is understandable why their business presence isn't much known. With that being said, the only source of relevant news we could find, was the company's account in the social platform LinkedIn. Naturally, Felix Gaming does provide a "contact us" form on its website, making itself accessible for communication with any potential business partners.
How Does This Developer Compare to Others in the Industry?
Comparing Felix Gaming to other developers in the industry must happen on equal terms. Given the fact that this is a small developing firm, they do manage to impress both players and other developers with the design of their games and the implementation of new and unique slot features. With that being said, it is easy to rank Felix Gaming to be among the highest places in their own business-class!
Partnerships with Casinos and Other Companies
Regardless of the size of its gaming portfolio, the company has managed to create valuable business partnerships with a variety of high-profile top online casinos and developers, such as Groove Gaming, 1xBet, SlotsMillion, King Billy, 22bet, iGamingPlatform, and others. Given the fact that Felix Gaming is developing at a steady rate, it will not come as a surprise when they expand their business relations in the future.
Felix Gaming Is Picking up the Pace
Although Felix Gaming seems to take their time when they develop a slot game, the end result is more than satisfactory. While the company is made up of a "somewhat limited" staff, they seem to follow their business goals clearly, which is why they continue to attract big names in the iGaming industry. Throughout their development, Felix Gaming has shown a significant increase in speed when it comes to making online casino games, and we are definitely interested in seeing what they will come up in the following months!