Delivering Full Platform Solutions – the Fazi Casino Software Review
Initially, the company designated as "FAZI doo" started in 1991 as a creator of Roulette VLT (virtual lottery terminal) machines; however, only a few years later, it became one of the most renowned developers of online casino software solutions in Europe. Today, FAZI (also known as FAZI interactive) is not only a successful company that develops and supplies iGaming operators with the management and gaming products they need but is also regarded as being the leading manufacturer of electronic roulette machines in the world. This developer has many things to offer, and in this review, you will learn what makes FAZI a strong competitor in the iGaming scene.
The Games Made by FAZI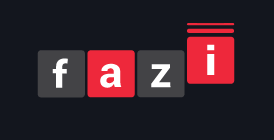 The company advertises that it has more than 50 games in their online casino software portfolio, distributed among three main sections – Slots, Roulettes and Video Poker. The gaming software of FAZI has many features such as bonus functions, HD graphics, jackpot functionality, variable RTP rates and much more. In the paragraphs below, we will highlight the most famous online casino games made by FAZI.
Video Slots of Superior Quality
At the time of creating our review, we counted 53 video slot titles. The slots of FAZI stand out with their original themes, incredible graphics and overall features. Depending on the slot game, the pay lines can be fixed or adjustable; also, their number will vary between 5 and 80. Another unique feature of FAZI's slots is the wide betting ranges; depending on the particular title, that can be from 0.01 to 12,500 units of currency (usually Euro). Here are some of the most famous slot games of FAZI.
"Book of Spells Deluxe"

A wizard-themed slot game, the Book of Spells is a 3x5 layout title with 10 adjustable pay lines. The game has functions such as autoplay, slam-stop, gamble, and multi-level jackpots. The "Deluxe" version is the second instalment of the Book of Spells series and offers additional gameplay features such as wilds, substitutes, and free spins.

"Wild West"

As the name of the game suggests, this 3x5 cowboy game stands out among most slots made by FAZI, mainly due to its 20 fixed pay lines. Naturally, it has all the same functions as mentioned in the previous game, and includes additional features such as a mystery jackpot, a progressive jackpot, regular wild symbols, locked wild symbols, substitutes, scatter symbols, and free spins.

"Katanas of Time"

This "medieval Japan-themed" slot combines free spins with a x3 winning multiplier. Katanas of Time has 20 adjustable pay lines, wild and scatter symbols, mystery jackpots, and a gambling function. The slot has a 3x5 reel layout and a min-max betting range of €0.20 to €10,000, allowing players to incorporate a low or high-risk playing style.

"Crystal Hot"

A glittering re-imagining of the classic "fruit-theme", Crystal Hot is a game with a 4x5 reel layout and 80 fixed pay lines! It has several types of jackpots, wilds, and scatters. While all the standard FAZI slot functions are also present here, it would seem that this popular game is rather "lite" in its features; a factor, which is justified by the many paylines and better chance of scoring a win.

"Book of Bruno"

This is a 3x5 slot game that brings a "mafioso vibe" with its unique design. Considered to be one of the most popular slots of FAZI, Book of Bruno has 10 adjustable pay lines, three different jackpots, wilds, and free spins with a special expanding symbol.
The Virtual and Live Roulettes
Since FAZI considers themselves to primarily being a "roulette maker", they have paid extensive attention to the creation of their online casino roulette games. In total, there are five of them – three virtual ones, and two live ones. While the virtual roulettes show pre-recorded footage of a dealer, the live roulette games feature a stream of an automated wheel. Both variants of the game have been designed with "immersiveness" in mind, and perhaps this is why there are no variants of this game that are created fully in computer graphics (such as instant play versions).

Although the roulette games are indeed made quite well, the fact that they come close to the "real deal" is what provides their inherent disadvantage – lack of speed. Because every spin of both the virtual and live wheel is automated, players will have a limited window of time when they can make their bets. The lack of "turbo mode" might also prove to be detrimental to those who wish for faster roulette gameplay. Regardless of the gameplay speed, FAZI's roulette games are some of the best in the iGaming world right now.
Video Poker and Dice Games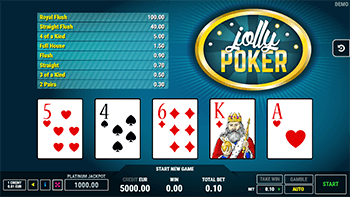 "Jolly Poker" is the only video poker title currently produced by FAZI. The game seems to function by the standard rules of the genre; however, the unique thing about Jolly, is that it also features an autoplay function, a gambling function and several jackpot types. Players can bet as little as €0.10 per hand, or go "high roller" and cough up to €15,000 per draw. Perhaps, this is why Jolly Poker is a "1-hand" video poker game.
While FAZI is offering "dice games", those are essentially slots with the symbol icons replaced with dice icons. They don't differ much from their full-fledged counterparts, and are seemingly meant to appeal to a different demographic of players, who are enamoured by the "novelty of dice". Regardless of this fact, FAZI's dice games still prove to be good slots.
FAZI's Software Is Mobile-Ready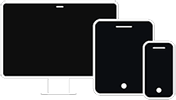 Absolutely all games made by FAZI are fully compatible with mobile devices that run on Windows, Android, or iOS. The interface of every game is made to properly adjust itself to the screen aspect ratio of every device, so running any FAZI game on a phone or a tablet will feel like a "native playing experience".
The Use of Software Developing Platforms
All FAZI online casino games are created on HTML5. This is understandable, given the fact that the company entered the iGaming development sector some years later after its establishment. The use of HTML allows FAZI to create visually stunning software that is fully compatible with almost all known gaming platforms today.
Extended Company History and Business Roadmap
FAZI is a company that stays true to its roots – the business was established in Serbia, where it is located today. An interesting factor is that FAZI is not only a developer of online casino solutions but also a company that has a significant contribution to the development and distribution of LED technologies and traffic light system controllers. In the early 2000s, the business took a major role in manufacturing a variety of traffic management electronics, which were provided to both the Serbian market and a large part of South-Eastern Europe.

FAZI's "multi-niche" approach has allowed them to not only secure a good standing with many iGaming industry veterans but also with businesses not connected to online gambling at all. The company managed to impress the gambling industry in 2010 by presenting the "Triple Crown Roulette". This "first, and one of a kind" roulette machine secured FAZI's name in the "gambling history books", while giving them incredible business exposure worldwide. Today, the business continues to follow its mission of introducing innovation in the "iGaming world and beyond".
Some of the Unique Game Features of FAZI Interactive
Although some developers include a "round history" function where players can check on the full details of each spin they've made, FAZI Interactive takes this concept one step further – by introducing screenshots as well. The slots will automatically make a screenshot of every reel spin, where players will be able to see what their balance was, how much they had bet on that particular spin, etc. The "gamble" feature is also a prevalent one in most slot games, allowing players to wager their most recent win on guessing in a "red or black" card mini-game, for the chance of doubling their money.
News Updates and Contact Details
Fans of the company's games and potential business partners can learn about FAZI's latest industry achievements in almost "real-time", by following the developer's social media accounts at Twitter, Facebook, LinkedIn, and Instagram. If you wish to know when and where FAZI will attend an iGaming event, you can regularly check those information channels. For additional company information, FAZI's management team can also be reached via email, phone number, and even fax!
How This Developer Compares to Others in the Industry
Given FAZI's unique company profile, we can easily say that this business is in a league of its own. They might not have the incredible amount of online casino games offered by many other developers, but in a "quality over quantity" manner, FAZI manages to stay ahead of the competition effortlessly.
Licensed and Regulated in Many Countries
FAZI is licensed and regulated by the appropriate gambling regulatory authorities of all the countries it operates in. Those include Serbia, Czech Republic, Russia, Italy, Germany, Colombia, Croatia, Switzerland, Romania, Portugal and Spain. With the company's constant strive for development, it is certain that they will attain additional licensing in every new jurisdiction they start to operate in.
Partnerships with Online Casinos and Other Companies
The company works with more than 500 casino operators! This number is indeed impressive, but FAZI is also renowned for its work with other software developers and distributors as well. Some of the most well-known business partners of FAZI are iSoftBet, BetConstruct, We Are Casino, NetBet, EveryMatrix, Digitain, 1xBet, Playtech, NSoft and many others.
A Successful Developing Company That Continues to Evolve
FAZI is more than just a game maker – the company produces a full online casino management platform suite that allows operators to control every aspect of the gambling environment. Although some consider FAZI to be a bit "late to the party" when it comes to developing online casino software, they have managed to exceed the expectations of even the most stringent iGaming critics and become a developer that is associated with quality, innovation, and trust.