The Concept Gaming Software Review and Business Features Analysis
Concept Gaming (CG) started offering its games and services to the iGaming industry in 2010. This UK-based developer creates its software by using a number of platforms and provides a wide range of language and currency support. By introducing its game aggregation platform "Pulse", Concept Gaming manages not only to deliver the gaming software their clients need but also the management tools required for exercising better control of casino platforms in general. In this review, we will take a more extensive look at what this developer offers to its customers and the industry as a whole.
A Good Variety of Games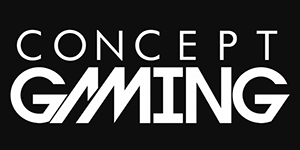 The company claims to offer more than 60 games. CG works with many genres, including slots, keno, blackjack, bingo and even virtual sports. Most of the casino games in CG's portfolio are slots, which is expected. People that wish to try out any games for free will need to look for third-party providers because Concept Gaming hasn't made them available anywhere. Below, we have analysed the most popular games of Concept Gaming.
The Slots Vary in Visual Quality
CG offers approximately 50 slots, all of which are based on original themes. Once you've taken a more detailed look at the slot portfolio, you will notice that the visual quality of the games will vary from "cartoonishly outdated" to "futuristically modern". This is due to the fact that Concept Gaming has created those slot games with the technology that was available at that time. Regardless of when they were made and how they look, we present to you the most popular slots of Concept Gaming below.
"Gold N Gems 2"

Part of the Gold and Gems series, this second instalment features a 3x5 reel layout and an RTP rate of 96.17%. There are 20 pay lines, and exciting features such as a bonus game, a bonus wheel, changing reel set, scatter and wild symbols, free spins, and multipliers. This game is of high visual quality and features custom interface buttons that are matching the overall theme of the slot.

"Blood Money"

This is another high-quality slot, modelled after the famous "Dracula" character. This is one of the latest slots released by Concept Gaming, and features a 3x3 reel layout, with five pay lines. While an RTP rate for it isn't listed, we found out that the game features a multiplier and scatter symbols.

"Bucanieros Max"

A pirate-themed slot, this game has a 3x5 reel layout and 20 pay lines. The RTP rate is 94.89%, and its main features are a bonus game, a jackpot, scatter symbols, wilds, and free spins. As a game made in 2016, the visual quality is somewhat more straightforward than that of the previously mentioned games.

"Fruit Loot Reboot"

Part of the "Fruit Loot" series, the second instalment in the slot series offers a 3x5 layout, 20 pay lines and a 97.24% RTP. The game features free spins (FS), super FS, mega FS, a bonus wheel that grants normal, super, and mega "fruit loot", as well as different FS. The unique feature of this game allows players to transform the interface into a one-reel slot with a selectable number of symbols!

"Eastern Promises"

This slot has a 3x5 reel layout, an RTP of 94.89%, and 20 pay lines. Styled after middle-eastern stereotypes, this exciting slot offers free spins, a jackpot, scatter symbols and wilds. This slot is also considered to be one of the "early ones" made by Concept Gaming, which is evident from the design of the game and its interface.

"Super Halloween"

This is another early game by Concept Gaming, that looks funny rather than "scary", but it offers a 3x5 layout, 20 pay lines, and a lot of features. Besides steady gameplay, Super Halloween offers bonus symbols, free spins, a jackpot, wilds, substitution symbols and scatters.
Table Games and Other Titles
While the list of "other-than-slots" games is highly limited, it does provide some type of variety. CG offers titles such as Blackjack MH, Roulette, Keno, Blackjack Tournament and Five Hand Vegas Blackjack. Regrettably, there was no additional information listed on those titles as any available demo versions of those games online have become unavailable.
Bespoke Games – Ordering Custom Titles
One of Concept Gaming's strengths is the fact that they can create an entirely new casino game from scratch, based on the detailed specifications of their customers. CG pride themselves as being the pioneers of "bespoke games". The company's successful business connections stem from the quality results they produce as a third-party developer; sadly, since the clauses between the developer and its clients are confidential, we cannot present you with any bespoke titles examples at this time.
Licenses and Certificates Owned by the Company
This company has its RNG certified by a number of high-profile jurisdictions – the United Kingdom Gambling Commission, the Isle of Man Gambling Supervision Commission, the Malta Gaming Authority, the Government of Gibraltar, and the Customs Agency and Monopolies of Italy. With the presence of so many accreditations, it becomes evident that all of CG's software products have undergone rigorous audits and analysis by the competent technological testing authorities.
Compatibility with Mobile Platforms and Development Technology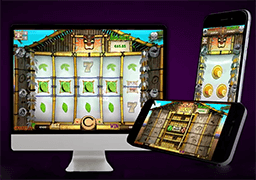 The software development platforms used by Concept Gaming are HTML5, CSS5, Flash AS2 and AS3. Additionally, the company employs a large number of graphic designers and animators to ensure that all visual elements of their games have stunning quality! While most of the casino games that are created with the use of HTML5 will be supported by mobile devices that run on Android and iOS, some older games that are based on Flash, won't be. The company is known for constantly improving its portfolio, so it won't come to us as a surprise if they rework their older titles in the future.
Unique to This Developer – The Pulse Platform
The company developed its "Pulse Platform" with the help of software systems such as JavaScript/Ajax, PHP, Erlang and MySQL. By doing so, Pulse has become a highly optimised application, that runs on a wide range of server configurations, based on both Linux and Windows operating systems! Tech talks aside, Pulse allows for easy integration of player accounts, new games, and promo campaigns – all done in a secure environment.
About Concept Gaming – Officially Released Information
Concept Gaming can be considered to be "public shy" as they don't offer much information regarding its business achievements. In fact, CG doesn't seem to be present in any popular social network, with the exception of LinkedIn. There, people can find a bit more information about the company and its latest achievements. The drawback here is that Concept Gaming seems to release info articles quite rarely; in fact, their average posting frequency appears to be around once every five months.
Comparing Concept Gaming to Others in the Industry
Ironically, Concept Gaming seems to "stand out" among many of its competitors, because of its "low profile". This developer has been hailed as being an excellent "support company", which is why bigger developers often decide to work with CG when they wish to outsource their projects. On the other hand, the exceptional quality of Concept Gaming's products and services is also a reason why this developer continues to be a formidable business in the iGaming industry.
Partnerships with Casinos and Other Companies
Given the general lack of information about Concept Gaming, we were pleasantly surprised to learn that this developer has partnered with some of the biggest names in the industry: Betsson, Microgame S.p.A, Parlay Entertainment, 1xBet, QTech, Solid Gaming, Leander, BetVictor, Xpro Gaming, NYX, HappyLuke, Mr Green, GVC, and many others. The success of CG's partnerships comes from the fact that this developer is highly flexible – capable of offering its products as a part of another developer's roster or providing its own game aggregation package as a standalone platform.
Minimum Information - Maximum Success
This software developer seems to make all the right business moves because it shows that a company doesn't need to advertise itself as flamboyantly as possible in order to receive the marketing exposure it needs. The Pulse Platform has catapulted Concept Gaming to admirable success, but there are a few significant drawbacks. Besides the fact that there is little to no information about its games, CG appears to be a "social recluse", which doesn't allow people who don't intend to become clients, learn more about the business. Additionally, last year they have released only two gaming titles, a fact that we consider being quite odd. We hope that Concept Gaming will experience a "second wind" in the near future, and surprise us with newer content.