Revolver Gaming - One of a Kind Online Casino Software Developer
Revolver Gaming is an online casino software provider that was established in 2010, in London, UK. The superior quality of the casino software wasn't the only reason why Revolver became a known business in the iGaming industry. The company had also proved itself as an amazing provider of custom game design and development services for third parties! Today, we will explore every detail that makes this company one of the most promising developers in the European market.
The Games Are Few but Exceptional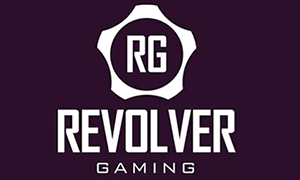 The company currently offers 13 games in total, all of which are slots. While It has been speculated that Revolver Gaming should have more titles in their portfolio, our experts have determined that their average production of approximately 1.3 games per year, is due to the company's dedication to delivering quality software, as well as providing additional platform services to its business partners. Nevertheless, the best new casinos online wish to work with this developer because the quality of its games is exceptional, as well as highly compatible and integrable with numerous platforms.
Original and Impressive Online Casino Slots
Revolver Gaming's is a pure slots creator, through and through. The slots made by the company are going beyond some of the well-established industry standards, which is what makes them "more than special". Below, we have analysed the best slots produced by Revolver Gaming and have listed their most prominent features.
"Reign of Gnomes"

While the design on this slot looks more than familiar, it is the gameplay that makes it special. Although the reels have a classic 3x5 reel layout, the game offers 243 ways to win. Additional features include free spins, random wilds, multiplier awards, 3D cinematic quality, second screen multi-level picker, and medium volatility.

"Dragon Spins"

A slot modelled after the mythical Chinese dragon, this game has an RTP rate of 96.01%, and increasing multipliers for each following free spin! Dragon Spins gives players the chance to win over 9,000 times of their total bet, but that's not all – there are mini-games, additional multipliers, and free spin re-triggers!

"Squish"

This fruity-looking slot is one of the unique Revolver games, featuring a 6x6 cascading reel layout! Players would not only win every time they match three symbols of the same kind but would also benefit from "mega sticky wilds", and many free cascades. Squish has an RTP rate of 95.62%.

"Neon Blaze"

With an RTP of 97.82% and 30 fixed pay lines, this retro-style video slot is one of the few ones that offer a progressive jackpot. Featuring a 3x5 reel layout, free spins and spreading wilds, Neon Blaze is undoubtedly one of the best slot games produced by Revolver Gaming.

"Pets Pay Day"

This is one of the most popular games produced by Revolver Gaming. It has a 3x5 multiline reel layout, 25 pay lines, and an RTP of 95.5%. Additionally, this "pet-themed" slot has free spins with stacked wilds and a second screen picker bonus!
Licenses and Industry Recognitions
The United Kingdom Gambling Commission (license number: 000-039989-R-320008-001) is the administration that licenses and regulates Revolver Gaming's products and services. Although this developer doesn't provide any additional information in regard to licenses, the fact that it has the legal approval of the UKGC means that the company abides by a variety of industry-established rules and standards.
Mobile Platform Compatibility and Optimisation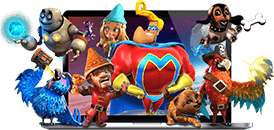 All of Revolver Gaming's software is properly optimised for mobile use – meaning that any software they have produced will run on Android, iOS, and Windows-based mobile devices. The company's use of the latest developing technology has allowed them to produce games that are easily integrable within any online casino platform.
Use of Programming, Developing and Design Software
Revolver Gaming is known to use three main developing engines for its casino software – HTML5, Flash and Unity3D. Although the company embraces technological diversity, they use HTML5 as their principal software developing platform. While only one game is made on HTML and Flash, the company prefers to work with the latter.
The developer employs people who are considered to be experienced professionals in programming languages such as HTML, CSS, and JavaScript. Some of the graphics design programs utilised by Revolver's staff is Autodesk Maya, After Effects, and Photoshop. The use of those programs allows the company to not only deliver good looking titles but software that is highly compatible with a variety of casino platforms.
Company History, Business Roadmap and Mission
Although the company was founded in 2010 by four professionals, its official website went live four years later, in 2014. Initially, the company set out to produce its own solutions but was easily recognised for the mutual talent of its staff members – resulting in many additional partnerships with other software developing businesses to this day. Revolver is a company that plans on developing its services, as well as its casino games.
The Unique Game Features of Revolver Gaming
The first and foremost unique feature that Revolver Gaming takes immense pride in is the "Cinematic 3D" graphics quality of all its games. This developing company explores diversity in its fullest – implementing everything from different reel layouts, to modified slot features. By industry standards, Revolver is considered to be a software developing pioneer.
News Sections and Additional Company Information
Revolver Gaming is a regular attendee in iGaming industry events, where they often reveal their newest accomplishments there. Additionally, the developer does manage its own YouTube, Facebook and LinkedIn accounts, where people can get the most recent information about the company's latest achievements. Potential customers can always contact the developer for additional information or create an account in order to view Revolver's full gaming portfolio - for free.
How This Developer Compares to Others in the Industry
When it comes to comparing Revolver Gaming to other companies, we need to do so based on the developer's resource capacity and merits. The company's biggest strengths are product quality, innovation, and being an invaluable business partner; judging by those traits, we have easily come to the conclusion that Revolver is one of the leading online casino software developers in Europe, if not the world.
Social Responsibility and Care for the Online Casino Players
As a socially responsible business, Revolver understands the need for proper measures when it comes to underage gambling; this is why even the company's promotional channel on YouTube is restricted to people who can't verify their age. Although the business doesn't commercially mention any charities dealing with gambling issues, Revolver Gaming's license from the UKGC means that the developer conforms to the moral and social responsibility norms established and enforced by the iGaming industry.
Partnerships with Casinos and Other Companies
Although Revolver Gaming is considered to be a relatively small developing company, the additional services they provide for their partners and clients have proven to be invaluable. Revolve excels in design, computing, programming, integration, and full support of every aspect in game making, which is why some of the biggest partners of the company are Enlabs, iGamingPlatform, Pariplay, Relax Gaming, Groove Gaming, QTech, Oryx Gaming, and many others.
In Conclusion – Revolver Gaming Helps Others Develop
Although Revolver Gaming doesn't impress the online casino industry with quantity, they surely win when it comes to the quality of their software. This is further reinforced by the fact that the majority of clients they have are software developers themselves, that have chosen Revolver as an "outsource" partner for their own work. The truth is that the work of Revolver Gaming is exceptional, and coincidentally, they don't have as much time to develop their own games, because they are engaged in creating gaming software for other companies. Revolver Gaming doesn't seem to "rush" its projects, and this is why it manages to impress both its clients and casino players everywhere.