A Developer with Certified Casino Solutions – the Omi Gaming Software Review
In 2012, a company by the name of Omi Gaming was established in Stockholm, Sweden.
As a new and motivated software developing business, they quickly became known in the iGaming industry for their products and services. Although a relatively small company, Omi Gaming still managed to achieve excellence in what they were doing, and this is why their games are present in some of the best new casinos online today.
The Games Made by the Developer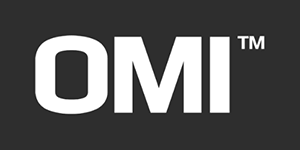 Omi Gaming offers ten games in total. Seven of them are slots, while the other three are "premium-grade" scratch cards. They all feature crisp graphics and seem to provide exceptional gameplay. While the number of gaming titles made and offered by Omi is far too small to power an entire casino platform, they have been regarded as a valuable addition to the rosters of the newest online casinos today.
The Slots Are Filled with Features
At first glance, the small number of slots may look a bit confusing, but they all stand out among many others in the industry due to their exceptional quality, original design, and a number of unique gaming features. Below, we have listed Omi Gaming's most popular slot titles, as well as the majority of their features.
"Lucky For You"

This classic-looking slot has a lucky respin that can provide a winning multiplier that can go up to x25! Additionally, there are two play modes called Lucky Wheel Fortune Mode 20, and Mode 100. The game has a 5x3 reel layout, expanded sticky wilds, and fixed ten pay lines. The RTP of this slot can go up to 98.10% (depending on the play mode).

"Super Gold"

This is a slot with medium volatility, a 3x3 reel layout, and five fixed pay lines. The game's exceptional features include, re-spins, multipliers (x2), "all sevens respin bonus game", wild and substitute symbols, the Safebet™ technology, and an RTP of 96.05%. From a gameplay balancing perspective, having this many features in a 3x3 slot is not an easy thing to achieve.

"The Cheshire Tree"

This "Alice in Wonderland"- themed slot offers up to 12 rows (with a basic layout of 5x6), with 2,985,984 ways to win! Some of the features players will encounter here are a free spin bonus game, sticky wilds, and three types of bonus mini-games. This slot is considered to have a high volatility factor, which means that winning amounts will also be big. The RTP of The Cheshire Tree is 96.84%.

"Benny the Panda"

This is an Asian-themed slot with a classic 3x5 reel layout. Although this is an older slot made by Omi Gaming, it has 30 adjustable pay lines, free spins with up to x8 win multipliers, wild symbols, scatter symbols, and an RTP rate of 96.30%.

"Princess Fortune"

This is also another "blast from the past" slot game with a 3x5 reel pattern. Just like Benny the Panda, Princess Fortune is also based on the software platform flash but has a slightly lower RTP rate of 93.74%. The game also has 20 adjustable pay lines, wilds, scatters, symbol substitutions, free spins, and a "kiss the frog" bonus feature game!
The Scratchcard Games Are Good
The principle of the three available scratch card titles is basically the same – you bet a unit of currency, and reveal a 3x3 symbol grid. Should any three symbols match, the player will receive the reward corresponding to the amount depicted in the symbol boxes. What is interesting here is that the scratch card titles of Omi Gaming have features similar to those seen in slot games, such as wild symbols, multipliers, etc. You can learn more about the individual scratch cards below.
"Scratch & Win"

This is a unique scratch card that offers not only monetary prizes but also Apple Store gift cards worth thousands of Euros! In order for a player to be eligible for them, they need to reside in countries that offer access to the Apple Store. "Scratch & Win" has an RTP rate of 85.09%.

"Platinum Bullions"

Offers "Platinum Bars" as special symbols that deliver massive wins. This scratchcard game is the only one of the three that has a "bet adjustment" function. The RTP of Platinum Bars is 90.01%.

"Gold Bars & Rounds"

Seems to be the most "ordinary" scratch title of the three, boasting no special features than the ones already present ones. Just like all other games of Omi Gaming, Gold Bars & Rounds operates under Safebet™ technology and has special gold bar symbols that deliver massive wins. The RTP of this scratch card title is 80.23%.
Licensed, Tested and Certified by Many Administrations
The principal administration that has licensed Omi Gaming is the Alderney Gambling Commission. The developer's RNG (random number generator) has also been audited and certified by a number of high-profile technical testing agencies such as QUINEL, TST (Technical Systems Testing), and SQS India Infosystems. Every individual certificate of approval has been issued to and recognised by the following administrative jurisdictions – Government of Gibraltar, the Isle of Man Gambling Supervision Commission, Republic of Lithuania, United Kingdom Gambling Commission along with a few others.
Mobile Platforms and Supported Operating Systems
Omi Gaming proudly states the fact that their software is supported by iOS, Android, Blackberry and Windows mobile devices. We should mention that this fact applies to game titles, which are optimised for mobile play. An additional optimisation is made possible by Omi Gaming's very own "Kazuri Casino Module™", that allows the seamless integration of this developer's gaming software in any mobile-oriented online casino.
The Use of Developing Software Platforms
When the company first took its "baby steps", it employed the use of the software developing platform "Flash" to create its games. It was in 2014 when the business introduced its "Nano" type games, which were entirely based on HTML5 technology – allowing Omi Gaming to release better software products. In our most recent analysis of the company, we've learned that some slot titles that were based on Flash were discontinued from the company's portfolio (such as "Grand Spin Auto"). This leads us to believe that Omi Gaming has made a complete transition to HTML5.
The Best and Unique Game Features Made by This Developer
Omi Gaming has incorporated the "Safebet™" technology within its slots, which allows players to resume any interrupted play, bets, and transactions, without losing anything in the process. Another unique trait of Omi's slot games is the switchable "modes" that essentially allow the player to control the volatility of the game.
The "Win Boost™" feature is another signature function of Omi Gaming's slots, that allows players to buy free spins within the game. Omi Gaming seems to offer a game feature that we haven't seen before in any online casino scratch card games ever – the "buy back" option, which is present in the "Scratch & Win" title. This allows players to "sell back" a winning card for 80% of its value (which might include gift cards)!
News, Social Media Presence, and Contacts
Although the company's official debut was in 2012, its Twitter social media account was created a year earlier. Omi Gaming also has its own dedicated Facebook channel, where they post their most recent achievements. The company has a business profile within LinkedIn, where customers and interested parties can get more information. If those media channels don't seem to feature the information people are looking for, they can always contact the developer via the email address listed on their official website.
Comparing Omi Gaming to Other Developers in the Industry
We should start with the fact that Omi is a business that employs a staff of up to 50 people. According to industry standards, this isn't considered to be many, and this is why it is fair to compare the developer with other companies in that class. With that in mind, we can safely say that Omi Gaming has shown significantly more achievements than other businesses.
Gambling and Care for the Players
Although Omi Gaming is not affiliated or associated with any gambling addiction charities and help organisations, the developer recognises the importance of social responsibility. Because of that, they have recognised the following organisations of being efficient when it comes to dealing with gambling problems – Gambling Therapy, GamCare, Gordon House Association and Gamblers Anonymous.
A Few but Strong Partnerships with Casinos and Other Companies
Omi Gaming is not a business that lists the names of its customers or partners. Although this is so, through research, we've managed to discover a few names that are associated with Omi's software and services - EveryMatrix, x18Bet, Plus-Five Gaming and BetConstruct. Although there was no more data on other partners listed here, we found out that more than ten of the best new casinos online implement the gaming software of Omi Gaming.
In Conclusion – We're Hoping for More in the Future
Considered to be a "premium developer" of mobile and multiplatform casino games, Omi Gaming's full customisation services appealed to many casino operators and other developer companies as well. Granted, there hasn't been much news about the company producing anything else lately, but their games are still played around the world. During our analysis of this software developer, we were left with the impression that in spite of doing things with a relatively slow speed, they always show exemplary results – this is why we are expecting more surprises from Omi Gaming in the future.