Spadegaming Software Review – a Fast-Expanding Game Developer
In 2007, a group of highly capable engineers, designers and industry professionals successfully established Spadegaming.
Fast forward a few years later, and this software developer had already taken the lead in many Asian countries as the best provider of online casino software. This company is not only a veteran in the iGaming industry but is also considered as an innovator as well.
The Casino Games Produced by Spadegaming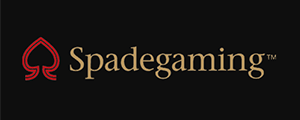 With more than 100 games in its portfolio of titles, Spadegaming can provide a powerful addition to the list of all of the best new casinos online. We should also mention that this developer doesn't make any table games or live dealer titles – only slots. Even so, this doesn't prevent Spadegaming to be one of the most successful developers in the iGaming industry.
All of the Slots Are Special
Casino operators won't find any licensed titles here – Spadegaming relies on the creativity of all its professionals to produce only original titles. The "Chinese" visual theme is the most recurring one here, but that is understandable since the developer traces its roots to Asia. Below we have listed some examples of the best, most popular slots made by Spadegaming.
"Heroes Rise of the Legend"

The game has four separate "feature mini-games", stacked symbols, wild symbols, prize multipliers (up to x10), free spins, wild explosions, expanding wilds, wild accumulators, 50 paylines, 3x5 reel layout. This fantasy-themed slot is hailed by industry experts to be the best game ever made by Spadegaming up to date.

"Magical Lamp"

Inspired by the story of "Aladdin and the Magic Lamp", this game has a 3x5 reel layout and numerous bonus features. Wilds scatters, and free spins will entertain every player, while the "up to x250" winning multiplier will make sure that any resulting wins will be big. Magical Lamp has an RTP of 97.01% and 50 fixed pay lines.

"Prosperity Gods"

This is another great 3x5 slot title by Spadegaming, modelled after Chinese mythological deities. One of the most special traits of this game is the several types of "wild" features – expanding wilds, large wilds, extra wilds, and random wilds. Every time a player would load up Prosperity Gods, they will be given a choice which types of wilds they would like to play with. The additional features of this game include a double prize win, 20 paylines, free spins, and an RTP rate of 97%.

"Golden Fist"

This unique slot features two sets of reel layouts next to one another in a 3x5 formation! This "Bruce Lee-themed" game has wild, scatter, and bonus symbols, the combination of which can result in the triggering of a special mini-game. Golden Fist has an RTP rate of 97.01% and 25 fixed paylines.

"Gangster Axe"

In a design reference to the popular movie "Kung Fu Hustle", this slot combines a unique layout of five reels and 3,4,5,6 and 7 symbol rows. In addition to the 100 pay lines, the game features an RTP rate of 97.03%, along with wild substitutes, and up to 20 free spins.
Licenses and Legal Recognitions
Spadegaming is licensed and regulated by the Malta Gaming Authority, under license number MGA/B2B/482/2018, as well as by the Government of Curacao. Not only is this developer legally recognized to do business in Europe, but also all of its games have been tested and certified for fairness and security by the famous Australian technical testing laboratory iTech Labs. The fact that an Asian software developer has gained international recognition in the iGaming industry is an impressive feat that isn't achieved easily.
Mobile Platform Optimisation and Additional Support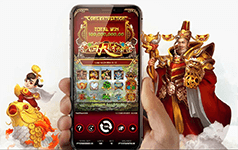 Although not all of the titles created by Spadegaming are optimised for mobile use, the slots that have been coming out for the last few years are made to run on Android and iOS. Naturally, with the advancement of development technology, the software produced by this developer adheres to the latest industry standards for quality and compatibility, allowing games to automatically resize themselves to accommodate the "screen real estate" of any mobile device and monitor on the market.
The Company Uses the Latest Developing Software for Its Products
We've determined that the company used both Flash and HTML as platforms for developing their games; however, they have started operating more under HTML because it is a superior platform. Spadegaming always uses the latest software platforms, which makes it possible to deliver casino games that run on all mobile and computer operating systems.
Brief Company History, Business Mission and Future Plans
Ever since the company started out more than ten years ago, it has made an incredible progress. Their philosophy circles around the credo "more than just gaming", which, to some degree, is reflected in the quality of their products. While Spadegaming does have worldwide recognition by the industry, the company's plans for the future are to expand to the American and European markets. There are many companies that claimed similar business goals, but only a few of them have actually taken the necessary steps to make that happen.
Spadegaming's achievements are made public on an "almost" monthly basis, in order to inform any potential customers and fans of the games that things are always moving forward. The company has impeccable technical support, account management, customer service, financial management, marketing solutions, and many other features that all showcase Spadegaming's innate ability to explore and take advantage of new business opportunities with the highest chance of success.

Some of the Unique Game Features Created by Spadegaming
The newest game of Spadegaming (Heroes) is a wonderful piece of software that showcases the unique gaming features introduced by this developer. The blend of special mini-games within the slots introduces a new level of gameplay depth that has been sought after by the best new casinos online. This developer doesn't fear of experimenting with different reel layouts, which is another reason why its games are considered unique.
News and Company Press Release
The company takes pride in its professional achievements, and this is why it has a massive news section that contains the latest articles and information on new business partnerships, upcoming games, event attendances, and much more. Spadegaming also has its own social media accounts on Facebook, LinkedIn, and YouTube, where they present their most recent achievements.
How This Developer Compares to Others in the Industry
When it comes to achieving the title "leading developer in Asia", no other company comes close to Spadegaming. Even on any continents, there are but a few software developers that can match the quality of the slots of Spadegaming. While this developer surely lacks "gaming variety", this isn't considered to be a "con"; after all, the company is dedicated to creating only slots.
Gambling and Care for the Players
Although the developer isn't affiliated with any organizations that are meant to tackle problems with gambling addiction, they have incorporated age verification procedures for every single one of their gaming titles. The developer itself promotes responsible gaming, as well as adherence to the gambling laws of every specific jurisdiction.
Partnerships with Casinos and Other Companies
Spadegaming proudly states the fact that they have over 100 online casinos as customers, some of which include names like GPK, BBIN, LEBO GAMING, W88, Deluxe Gold, Inplay Matrix, Hongtu Game, Oriental Game, and many others. Many European casinos have expressed their interest in working with Spadegaming, and many have started doing just that, since the developer's recent acquisition of an EU license.
In Conclusion – an Achievement-Driven Company
With so many things said about this developer, it comes as no surprise why the best new online casinos want to work with Spadegaming – especially those in Asia. This developing company doesn't only have the ambition to be one of the most serious "players" in the iGaming industry, but they have also shown that they have the resources and willpower to be one. We will be more than happy to see how Spadegaming will impress us in the future.