A Casino Software Creator Like No Other - Intouch Games Developer Review
Intouch Games Limited is a UK-based software developer, games distributor, and online casino owner that was established at the beginning of the 2000s. Heavily involved in the social aspect of the iGaming world, Intouch is first and foremost, a business that has achieved quite a lot in nearly two decades. Today, this licensed and highly respected company continues to impress industry critics and players with its gaming software. In today's article, we will fully explore the gaming portfolio of the company, and also discover how Intouch became the renowned iGaming business it is today.
The Intouch Games Portfolio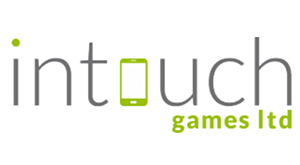 Intouch Games provides more than 60 games, the majority of which are slots, but there are a few table titles, speciality and bingo games. We should mention that since this developer is the owner and manager of the online casino "mFortune", it isn't uncommon for many information outlets to refer to Intouch's games as "mFortune gaming software". Regardless of their genre or how they go by in the iGaming world, all of the games look and play remarkably, and are considered to be very desired among players and the best new casinos online.
The Slots Are Both Different and Similar
After closely examining the slot section of Intouch, we came to the conclusion that the entire roster is filled with nearly 50 5x3 reel layout titles and only a couple with a 3x3 pattern. Regardless of the number of reels and rows, all slots have their own unique visual theme and a number of interesting features. We have analysed the most interesting Intouch slots below.
"Gold Macdonald"

This is a 5x3 slot with a farm theme and graphical layout - which is quite reminding of the popular Facebook game "Farmville". Among this slot's many features, are the big wins which include an up to x5 multiplier and a progressive jackpot. Other bonus extras include free spins, wild symbols, and a mini game that can pay winnings of up to x300! Gold Macdonald has 15 fixed pay lines!

"Space Katz"

This space-cat looking slot has 20 pay lines, a 5x3 reel pattern, and a progressive jackpot! A successful combination of five of the highest-paid symbols will pay out x250 times a player's bet, while the jackpots themselves will payout up to x300. There is also an adjustable gamble feature that allows players to increase the risk for their most recent reel win, for the chance of multiplying their gains up to x12 times!

"Mammoth Money"

Seriously giving off the "Ice Age" movie vibe, this 5x3 slot examples familiar imagery and nine adjustable pay lines. Just like the other games, Mammoth Money has a lucrative progressive jackpot and an interesting mini game. During that mini-game, players might be able to get a massive win, a huge multiplier, or a lot more free spins.

"Hansel & Gretel"

Modelled after the popular fairytale by brothers Grimm, this 5x3 slot offers free spins, wild symbols, and a wonderful progressive jackpot. In addition to the 15 adjustable pay lines, there is a mini game that can payout "pocket-sized" and "grand" prizes.

"Cash in the Antiques"

This is another 5x3 slot, donning the "antique auction" visual theme, along with 15 adjustable pay lines. Featuring a progressive jackpot, this game can grant up to x500 in winnings depending on the symbol of the lucky combination. There are free spins and wild symbols, but what is most impressive is the "antique roulette feature" that grants even more multiplied wins.
Table and All Other Games
We discovered four table games in total - European Roulette, Intouch Games Blackjack, Hi-Lo Poker and Texas Hold'em Poker. Whether it is a drawback or not, Intouch doesn't seem to be very interested in creating games different than the slot genre. Nevertheless, all of the table games present in this developer's portfolio look remarkable and play as smooth as ever. The roulette, blackjack and poker titles present here are adhering to the standard rules which are native to their genre. While the table games here might look relatively simple, the controls are highly responsive while the animations are swift and smooth.

Licenses, Certificates and Awards - Intouch Is Legitimised
As a game development company that is based in the UK, it comes as no surprise that it is licensed by one of the most reliable administration in the iGaming world - the United Kingdom Gambling Commission (license number: 2091). A license from the UKGC means that the developer's gaming software has been audited and certified for fairness and security, but that's not all. Intouch Games also possesses a number of awards for excellence, issued by a number of iGaming events:
WMTA Digital Business of the Year 2018
BCI Best Company to Work For 2017, 2019
UK Contract Centre Forum Awards Winner 2018
EGR Best Mobile Bingo Product 2014
mGaming Best Mobile Casino Operator 2013
EGR Mobile Product of the Year 2012
mGaming Best Mobile Poker Operator 2012
mGaming Best Mobile Bingo Operator 2012
EGR Operator Awards: Rising Star 2012
Mobile Platform - Additional Device Support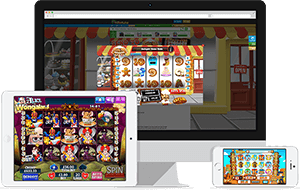 When the company started out, they immediately became famous for offering the "mobile download apps" which allowed players to get any game of their portfolio via the proprietary casinos of Intouch. With that being said, the developer states that they support 99.9% of all currently available mobile and desktop devices. The gaming solutions of Intouch Games come in both downloadable and instant versions, which means that they will run on operating systems such as iOS, Android, and Windows. Although the company uses HTML5 as their preferred software development platform, they are known to utilise other tools as well for the creation of their downloadable games.
Interesting Company History and Current Business Plans
Throughout a little bit of investigative journalism, we managed to discover that Intouch Games Ltd, was actually established as a business in 2003. It was in 2006 when their official website became online. Initially, they started out as a company that manufactured "leisure machines" and supplied them directly to other businesses. It was in 2007 when they released their own online casino brand, (mFortune), but it didn't stop there; in fact, some of the best new casinos online in the UK today, are owned and managed by Intouch Games.
Intouch claims that it has more than 5 million players spread in the United Kingdom, and it is considered to be one of the most renowned software developers and online casino platform providers on the local market. Intouch Games' business goal is both the creation of more gaming software while continuing to develop new online casinos in the United Kingdom - so far, the company has six online casinos, the most recently established of all is called "Casino 2020". To this day, Intouch Games continues to create a number of gaming solutions from its offices based in the UK, Romania, and Taipei.
Some of the Unique Features of this Developer's Gaming Titles
We were more than impressed with the original themes and smooth functionality of Intouch's games. What we found remarkable was the fact that almost every single slot we evaluated possessed a progressive jackpot - a trait which is rarely introduced in slots by other developers. The fact that the games can be both downloaded and played online is also a feature that impresses the iGaming critics!
Recent News about the Company and Additional Info Portals
Regardless of the company's size as a business entity, Intouch doesn't feature a dedicated press release page. The company does have its own account in LinkedIn, but that's pretty much about it. On the other hand, they are always uploading news about any upcoming games via the news outlet of their biggest online casino brand, mFortune. People that wish to find out more about Intouch Games can simply check out mFortune casino!
How Does This Developer Compares to Others in the Industry?
This developer is defined by the "Best Companies" ranking website as being the "largest privately-owned casino in the UK" and a leader among bingo software providers in the entire iGaming industry. If other information sources are stating such claims about the company, it will definitely be a few notches above your average casino software developing studio.
Gambling Responsibility and Care for the Players
The developer recognises the dangers of gambling, which is why it is associated with the renowned charities GamStop and GamCare. In addition to being socially involved in the cause for gambling addiction prevention and association with the aforementioned charities, Intouch Games is also "GamCare Certified" with a 5-star accreditation. The company also releases an annual "modern slavery act" statement, in which they declare to take all necessary measures to prevent the exploitation of human labour - in any form.
Intouch Games is a company that is not only involved in gambling charities, but in a variety of other noble causes. The developer is also associated with UNICEF, BBC's Children in Need, the "Save the Children" international support trust, the Macmillan Cancer Support charity, and is a part of the Responsible Gambling Trust. The company regularly donates money to the aforementioned charities and is heavily involved in the upholding of the right moral values within the iGaming business, as part of preserving the integrity of the industry.
Partnerships and Associations with Other Online Casinos and Companies
Currently, Intouch Games is associated with the following brands mFortune, PocketWin, Mr Spin, Dr Slot, Cashmo and Casino 2020! We should mention that every single one of these casinos is owned and managed by Intouch Games Limited. Surprisingly, there isn't much information regarding the company's business allies. We did manage to discover that Intouch did create a partnership deal with EveryMatrix, so the developer could distribute their software via EM's CasinoEngine aggregation platform.
The developer doesn't seem to be partnered with any other big iGaming brands, which means that all of their gaming software will be exclusive only to the previously mentioned casino brands, and EveryMatrix's aggregation network.
Intouch Games Continues to Develop Further
What is particular about Intouch Games, is that they are a company that is focused on creating a better gaming environment on a local scale, although they have the resources and experience to dominate a good part of the international iGaming market.
On the other hand, the reason of why they haven't done so is due to the fact that they manage several UK based casino brands. Their games are good and are desired by the best new casinos online, even those who are situated outside of the UK - which is why Intouch became a partner with EveryMatrix in the first place. What we can expect from this developer, are more quality casino games and perhaps a new casino website addition to the Intouch Games family of online gambling venues!