The Oryx Gaming Developer Review - Providing Everything for the Online Casino Industry
In 2010, Oryx Gaming entered the iGaming market, and since then, it has shown the world what a real developer and software supplier can do. Highly licensed and backed up by numerous business partners, Oryx managed to become a highly successful provider of not only gaming software, but complete iGaming software solutions, which included full casino suites, sportsbook platforms, and lottery betting infrastructures. In today's article, we will fully analyse Oryx Gaming as a company, and a developer of casino games - especially the live ones!
The Games - a Massive Portfolio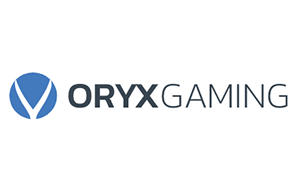 When it comes to the overall portfolio, Oryx offers more than 8,000 online casino games. Naturally, for the purposes of this review, we will explore only those which are developed under the "Oryx brand", and leave any titles that reside within the developer's aggregation platform. With that being said, Oryx has 46 original games. They come in the form of slots, some table games, and even a few speciality titles. The reason why Oryx offers thousands of casino games, is because it incorporates the gaming software of more than 40 different developers, which use Oryx's aggregation platform for distribution purposes.
The Slots Are Interesting and Responsive
Making up the majority of Oryx's original games portfolio, the 29 slots here are original and various in both visual and digital aspects. Although the most favoured reel format by the developer is considered to be 5x3, there are other pattern types as well. Regardless of the reel number, what is impressive about the numerous slot titles found here, is both the bonus features and the functionality of the slots themselves. Our experts have evaluated some of the most popular titles of Oryx Gaming below, feel free to take a look.
"Sceptre of Cleo"

Modelled after the ancient Egyptian queen Cleopatra, this 5x3 slots has 9 pay lines with a number of interesting features. The wild symbol here will not only substitute all others, but it will pay any winnings with a multiplier of the total bet, and grant free spins with a mystery scatter feature! The free spins themselves will have a x2 multiplier, and if a player is lucky enough they can infinitely win additional FS in dozens.

"Fairytale Forest Quik"

This is another 5x3 pattern reel layout slot with 20 pay lines. The slot has a separate free spins symbol, as well as a wild, and a "bonus symbol" as well. Once a player has landed a successful free spins combination, a mini-game will allow them to choose between a number of "magic acorns" two times. In the first time, they will land a number for the free spins themselves, while the second one will reveal the multiplier at which those spins will operate with. Collecting the bonus symbols initiates a different bonus game which grants more winnings and multipliers.

"Sweet 'N Sour"

A slot with a photo-realistic fruit design with a classic 5x3 layout. There are wild, and scatter symbols, the latter of which grand both free spins and a win multiplier! Should a player manages to land five "blender scatter symbols", they will be given 30 free spins. During free spins mode, successful scatter combinations will grant re-triggers indefinitely.

"Mission: Atlantis"

Takes players to the depths of the legendary sunken city in this 5x3 reel slot. With a minimum bet size of €0.01 and a maximum wager of €5 per spin, players will be able to benefit from the three special bonus symbols here - Eureka scatter, wild MARV, and the radar scanner bonus. Gathering at least three bonus symbols will initiate the "breakthrough discovery" mini-game, where players will be able to pick their prizes. Eureka symbols will grant free spins along with a x4 multiplier, while the 25 pay lines of the slot will provide a better chance for landing a winning combination.

"Broker Bear Blast"

This colourful slot has 20 pay lines, a number of useful features. There is a free spin bonus that can award 15 FS, which will be active with a x3 win multiplier. Under the FS mode, there is a chance for them to be re-triggered immediately. Landing three bonus symbols will give the player the chance to participate in a bonus game that will give instant prizes.
The Table Games Are Many and Various
Although the personal gaming portfolio of Oryx isn't as big as expected, it still does offer three types of roulette(American, European, and French), four types of video poker, a couple of card games, and a few novelty titles as well. We were delighted to find out that the novelty titles which you can read about below, do not have analogues made by other developers!
"Casino Patience"

A gambling version of the famous card game Solitaire. Once the title is loaded, the player will be allowed to choose their betting limit. Once they do, the game will commence! If they manage to properly align all of the cards according to the game's rules, a win will be secured; however, if the deck runs out of cards, the play round would be done. The player then will have a choice to either end the game or initiate another round.

"Barbut"

A game that is considered to be quite the "gem" within the dice genre. The objective in Barbut is to make a prediction and guess which set of doubles will the dice roll. A wager isn't resolved until "doubles" have landed, which gives a pause to a player between each throw and also provides them with the chance of doubling or decreasing their wagers in half.
Oryx Offers Live Dealer Games but Not Their Own
While we won't go in-depth about Oryx's lack of proprietary live dealer software, they provide their aggregation services to two other developers that do. The first one is Evolution, and the second one is called BetgamesTV. Some of the live dealer games they host via Oryx's aggregation platform are Texas Hold'em, Baccarat, Lucky 5, first Person Blackjack, Wheel of Fortune, First Person Mega Ball and quite a few others!
Oryx Is Properly Licensed and Certified
Currently, Oryx Gaming holds licenses issued by the Malta Gaming Authority (license MGA/B2B/298/2015) and the Romanian National Gambling Office (ONJIN), but that's not all. The developer also possesses certification or legal approval by the government administrations of more than ten countries, including Belgium, Switzerland, Denmark, Serbia, Sweden, Spain, and quite a few others. Oryx Gaming is a company that continues to pursue additional licensing and certification accolades, which explains why they have released information, entailing their pending status on licenses from the United Kingdom, Bulgaria, Italy, and the USA.
The company's aggregation and gaming software have been collectively audited and certified by administrations such as GLI (global labs international), NMi, the Slovenian Institute of Quality and Metrology, and by the state government of Schleswig-Holstein. Furthermore, the company adheres fully with the Information Security Management systems standards set forth by the industry, which is why it was also awarded the ISO/IEC 27001 certification!
Mobile Functionallity and Additional Platform Support
The aggregation platform of this company, also called "Oryx Hub" is fully optimised and highly integrable within a variety of hardware and software systems. This is why the majority of games made or offered by the developer will run on both android and iOS operating systems. A minor drawback here is that there is a good chunk of the developer's original games that won't be supported by smartphones and tablets due to the fact that they have been made on the software platform Flash. Although these days Oryx utilises HTML5 as their preferred development tool, there are some old names in their portfolio that will need to be optimised further.
Brief Company History and Interesting Business Facts
No one in the iGaming industry could have predicted the incredible phenomenon that Oryx will become once they started offering their high-quality aggregation services. It was two years after their establishment when the company launched the first version of their website, that offered everything from online casino gaming packages, to financial platform solutions, and so much more.
Combining a passionate collective of individuals, Oryx's staff today consists of more than 200 people who come from more than 20 different nationalities. The company's revenue is known to increase 300% per year on an average; Oryx works with more than 200 operator brands and has offices in Las Vegas, Slovenia, Malta, and London UK. When the company initially started out, their mission was to provide the single, most powerful platform for gaming operators worldwide. After completing their initial mission, Oryx Gaming started working on a new goal - to offer the most universal, singular package of products and services for online gambling businesses worldwide!
Some of the Unique Gaming Features of Oryx's Titles
The first thing we need to note it's the incredible interface response of all Oryx games. The natural "slam stop" function allows players to have an incredibly swift control over any slot spins, allowing them to increase the intensity of the game at their own leisure. Another special trait of Oryx's slot games, in particular, is that they are filled with more than enough features and bonus mini-games.
News Sections and Additional Information Outlets
As a business that is highly engaged within the social circles of the iGaming industry, it doesn't come as a surprise that they have an official press release section on their website and also maintain several social media accounts. Interested parties can follow the weekly news posts on Oryx's website, and learn everything about the company's latest game releases, new development deals, and also business status. Although everyone can contact Oryx through the four different offices located in Europe and the USA, people can also follow their Facebook and LinkedIn account for relevant information.
How Does This Developer Compare to Others in the Industry?
Oryx Gaming is undoubtedly one of the largest aggregation platform providers in the iGaming world. With that being said, it becomes more than evident that this developer ranks on a place that is far beyond reach by any small game design studio. This company only continues to develop itself further, and in a few years will probably reach the rank of "world's largest aggregation platform". Even now, Oryx is considered to be one of the current market leaders when it comes to casino software provision and aggregation.
Partnerships with Casinos and Other Companies
As a company that offers the software solutions of so many developers under "one roof", it comes as o surprise to why Oryx Gaming possesses such an extensive list of business partners. Some of the most notable online casinos, providers and developers, are brands such as Mr Green, Vera & John, Interwetten, Kindred, GVC Holdings, Every Matrix, iSoftBet, Wunderino, GiG, and many others. Even now, Oryx Gaming continues to explore additional business partnership opportunities!
In Conclusion - Oryx Continues to Evolve
Oryx is an impressive supplier of casino and sportsbook products and services, but we do feel like they could do more with their own game designs. Their game development studio has incredible potential in both form and function, and we have no doubt in our collective mind that should they decide to develop and offer live dealer casino services, they will do an incredible job.