Online Gambling Products and Services with a History - the Parlay Games Review
Parlay Games Incorporated is a developer and distributor of online casino gaming software and services that was founded in 1996. Considered to be a veteran in the iGaming industry, Parlay Games has had a steady climb towards its hard-earned popularity, and today continues to remain as a household name among operators in the iGaming industry. Today's review will shed full light on how this developer came to be, and also the various software products it offers.
The Online Casino Games of Parlay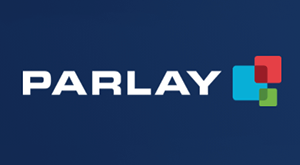 So far, we've managed to discover evidence that places the number of games offered by Parlay, around the 40-ish mark. The developer offers slots, table games, video poker and of course - bingo. Parlay produces multi-platform software, which means that its games can be easily integrated into the gaming roster of any online casino operator. All of the games feature original themes, and although they might seem a bit "visually outdated", they feature solid programming and dependable functionality.
The Slots Are Alright
Regardless of the visual themes, the slots of Parlay Games come in either three reels or five reels. Although some might say that they don't look like much, the bonus features they contain definitely make up for any design-related drawbacks. We have selected some of the best slots of Parlay, and have analysed them further, below.
"Gold N Gems II"

This unique slot is one of the very few ones made by Parlay games that allows the reel layout to be switched between a 5x3 and a 1x3! The 5x3 layout has 20 fixed pay lines, while the "single reel mode" has only one. The RTP of this slot is 96.17%, and depending on the winning combination of symbols, a player can get a massive, multiplied win, or a lot of free spins, which come in three different varieties - regular, super, and "mega". To "top it all", this slot also has two bonus games that grant additional prizes!

"Atlantis"

A 5x3 sea-themed slot, this game provides a remarkable bonus feature - an increasing win multiplier. Every time a player lands a winning combination, the prize amount will be multiplied; any other consecutive winning combinations will be multiplied even further, up to x5! Atlantis has 20 fixed pay lines, and an RTP up to 98.10%, and a 1% for the progressive jackpot.

"Club Spin"

Styled after "beach party dancing", Club Spin is a slot with a 5x3 reel layout. The game features three special symbols - free spin (FS), wild, and bonus. Regardless of landing three, four, or five FS, the slot will grant 13 free spins. Wilds will substitute all other symbols except for the bonus and FS ones, and the bonus symbols will grant scatter wins in addition to any pay line wins. The slot has 20 fixed pay lines, and a jackpot feature as well.

"Hollywood Reels"

This game takes the players to the cinema theatre with its 5x3 pattern and 20 fixed paylines. The "Oscar" bonus symbol and "walk of fame star" wild symbol will not only serve a special purpose but will also trigger a multiplier bonus once a successful combination has been landed, up to x5. If, however, the next spin doesn't produce a winning combination, the multiplier will be reset back to x1. This slot also features a progressive jackpot and a bonus game feature that provides additional prizes.

"Bikini Beach"

The second beach-themed slot in our list, this game is also has a standard 5x3 layout. Although there are 20 pay lines here as well, they are adjustable! Bikini Beach has three special symbols (bonus, wild, and free spin) and also a progressive jackpot which increases with every spin. Since the bet amount is calculated here "per coin", players will be able to adjust the amount of their wager as well as the number of coins they would like to spend per spin!
What Happened to All Of the Table Games?
Online evidence clearly points out that Parlay is a company that offers table games such as blackjack, poker, craps and roulette; however, we were unable to discern neither the quantity nor the variants of any table titles. If we had to make an educated guess, we would say that the company has decided to completely discontinue their table games product line, due to the fact that it was made on an obsolete software development platform.
There Were Other Games as Well
When the developer entered the online iGaming mainstream, they did so with an abundance of scratch cards and "pull tabs" games as well. After a close examination of Parlay's current portfolio, we were unable to find any "surviving" lottery-based games. Wherever those types of games might be today, they are probably located near the "discontinued" table games section.
The Company Is Licensed and Certified
We were happy to learn that the company is licensed by two well-known administrations - the United Kingdom Gambling Commission, and the Danish Gambling Authority "Spillemyndigheden". Parlay Games Inc. is also tested and certified by Gaming Labs International (GLI) for offering secure and fair gaming software products. With so many years of experience in the business, it doesn't' surprise us that the company possesses all necessary accreditations from the leading legitimising jurisdictions in the world.
Mobile Platform Support and Downloadable Applications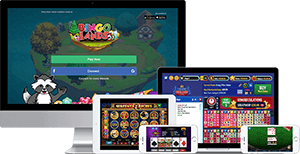 Parlay's games run excellently on both Android and iOS operating systems. With such an extensive business experience, it doesn't come as a surprise that the company initially developed its games with the use of Flash. In time, however, they also adopted HTML5 as their main software development platform. Today, the majority of casino games that were once made on Flash have been reworked with HTML technology.
We should also mention the fact that in addition to full-browser support, Parlay has also made its mobile bingo solutions available in download form. Depending on a player's jurisdiction, they will be available in Apple's Tunes store and Google's Play store. The company prides itself of being a socially engaged business, which is why they have spent a considerable amount of time and resources to develop and further better their mobile gaming solutions.
Brief Company History and Interesting Business Facts
While the company was indeed launched in the mid-nineties, it wasn't until 2003 when they launched their first website. While the company began its journey with a portfolio of online casino games, their initial strong point was their bingo software; in fact, at a certain point in time, Parlay was known to provide the largest bingo network in the world. Today, this Canadian-based company continues to offer complete online gambling solutions mainly to operators in Europe.
Some of the Specific Traits of The Developer's Games
Parlay's games are easily distinguished among those of other developers, by design alone. The developer seems to bank on the "nostalgic look" of slots from the early 2000s, because nearly all of the slots have it. Visual style aside, some of the gameplay features such as the "reel select" and multi-free spin types, make Parlay's slots stand out from the rest in the iGaming scene.
Information Portals - Additional News about the Company
Although there is no official press release section featured on the company's website, there are other ways to learn more about their latest achievements. Parlay has social media accounts in both LinkedIn and Facebook, where people can find out more. While Parlay Games is a company that doesn't seem to be very invested in upkeeping their social media presence up to date, they will answer to any additional information inquiries that are posted via their contact form.
How This Developer Compares to Others in the Industry
As a company that at one point in time was considered to be the best provider of bingo solutions in the entire world, Parlay has earned its right to be considered as one of the "greatest developers" in iGaming history. Even though in recent times the company's popularity today has sustained some setbacks, they are still known as an industry-leading business.
Partnerships with Casinos and Other Companies
Some of the most famous business partners of Parlay Games Incorporated, include games like Paddy Power, Mr Green, Lotto Kenya, IGT, Playware, Unibet, Mobby Slots, Virgin Games, and quite a few others. In addition to working with the best new casinos online, Parlay Games also associates itself with other developers and software distributors.
Is a Popularity Revival Possible for Parlay?
On one hand, we have a business that was incredibly popular back in the day, which was renowned for its innovative software gaming solutions. On the other hand, we have a developer that has decided to focus more on providing platform maintenance and management services rather than game design. We are hopeful that one day, Parlay will be able to surprise us with new and fresh online casino gaming content, but even if this doesn't happen, the developer will still be among the most preferred ones among European operators.