Dedicated to the Evolution of the iGaming Industry – a Leap Gaming Software Review
According to online sources, Leap Gaming was established in 2006. With office locations in Malta and the United Kingdom, Leap Gaming started out with the intention of providing the iGaming industry with some of the best online casino solutions, and today they have done a lot to achieve that. This developer leads a "transparent business" policy, which allows both its partners and the public to take a more intimate look on the way they do things, and this is why Leap Gaming is considered to be a valuable ally in the iGaming industry. Today, we will introduce you to Leap Gaming, and the casino solutions it offers!
A Various Selection of Games and Genres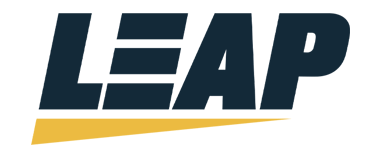 Right now, Leap Gaming offers the iGaming industry 19 titles. For a company that has more than a decade of experience, this does look peculiar. Although few, all of the casino software made by Leap Gaming looks and plays superbly. In the "games" page of Leap's website, visitors can find the following sections – Instant Sports, Scheduled Sports, Slots and Table Games.
The Slots of Leap Gaming Are Amazing – This Is Why We Need More
There are precisely two slot games released by Leap Gaming! It's sad though, because those two slots are made with high-quality 3D graphics, feature smooth animations and highly detailed visual elements. Although we can't say for sure, we have a feeling that Leap Gaming is planning on producing more slots in the future. For now, we have shown a bit more information on "Secrets of the Nile" and "Hercules, Do or Die" below.
"Secrets of the Nile"

Banking on the style of "ancient Egypt", this 3x5 layout slot offers 20 pay lines and a lot of extras. Players will benefit from shifting wilds, up to five random wilds, free spins, mini-game (objective) prize wins, and a progressive bonus. Secrets of the Nile comes available in a large number of currencies and languages and is officially supported by the following browsers – Apple's Safari, Google's Chrome, Microsoft's Internet Explorer, and Mozilla Firefox.

"Hercules, Do or Die"

Is a mythology-themed slot that has a 3x5 reel layout, 20 paylines, and a whole lot of features. It's RTP rate is 95.329%, and it has a high win frequency but is also highly volatile. Among the additional features players will find here, are free spins, and expanding wilds. The game is available on multiple browsers and is supported in many languages and currencies as well.
There Are Excellent Table Games, but Not Enough of Them
In the table games section, there are four titles – 300 Carat Roulette, 3D Baccarat, 3D Blackjack, and 3D European Roulette. Note that the "300 Carat Roulette" also uses the European rules of the game. All of those titles are beautifully crafted using the latest 3D graphics. All element transitions, animations, and moving features behave smoothly, and the overall visual quality is nearing photorealism.

Scheduled and Instant Sports for Online Casino Gaming
Ever since Leap Gaming was established, this developer's main goal was to create some of the best sport-gambling games for online casino operators. Today, the sports titles make up the majority of Leap's roster and are separated into two distinctive types – Scheduled Sports and Instant Sports.
In both the Scheduled and Instant versions, players can choose between sports like Horse racing, Football, Greyhound racing, Trotting, Velodrome and others. One major difference between the scheduled and instant versions is that in the instant virtual sports you can start a race/match once you've placed your bet, while with the scheduled version, you will need to wait until the event starts. All virtual sports will have incredibly detailed 3D generated footage of the event, which looks incredibly realistic as well.
Individually Certified by Different Markets
While there is no precise information regarding the licenses of Leap Gaming, its software products and solutions have been certified by the regulatory administrations of the UK, Malta, Gibraltar, Isle of Man, Spain, Sweden, Colombia and Latvia. Naturally, before any piece of software is evaluated by any licensing agency, it first goes through independent 3rd party testing laboratories which test and verify their fairness and security. The laboratories that work with Leap's products are Trisigma and Quinel.
All of Leap's Products and Solutions Are Optimised for Mobile Use
As a company that utilises the latest innovations in technology to create its products and services, all of its software is compatible with operating systems such as Windows, iOS and Android. The company takes great pride in the development of its state of the art UX, which is fully compatible with all types of mobile devices such as tablets and smartphones.
Leap Gaming Utilises the Newest Software Development Technology
While HTML5 is used as a base software development platform for its games, Leap Gaming utilises several other applications needed for the creation of separate software elements. This is why this developer also utilises 3D programmes, motion capture technology and other tools needed to produce a high-end product.
The News Page Will Keep You Updated on Leap Gaming
Whether you would like to find out the release date for a new title from Leap Gaming or you would like to know which company has joined the "partnership circle", you will find it all in the news page of the developer's website. After our inspection of the aforementioned page, we even found information about the gambling markets of new countries, which Leap is either active in, or looking forward to exploring.

How This Developer Compares to Others in the Industry
Leap Gaming can easily be classified as the best producer of virtual sports betting for online casinos. The company has spent many years refining their methods in order to create products that impress the industry as a whole. Because of that, many developers, operators, and companies are looking forward to partnering up and working with Leap Gaming.
This Company Participates in Many Successful Partnerships
As mentioned earlier, Leap Gaming is a company that offers its products and solutions to others – including other software developing businesses. With that being said, Leap Gaming proudly displays the name of its current business partners which include Iforium, GVC Holdings, SG Games, SBTech, Tecnalis, Novomatic, MansionBet, EnergyBet, LVbet, Betshop, 1X2 Network, Bethard and bet365 among others. Leap creates an admirable amount of business friendships every year, and it will continue to do so in the future.
In Conclusion – An Excellent Software Product Range That Needs to Be Expanded Further
Leap Gaming offers its partners and customers a variety of platform management tools and solutions – what they need to work on additionally, however, is the expansion of their games list. This developer has been in the industry for more than a decade, and still, it has only a few casino titles to offer. There is no denying the high-end quality of Leap's casino games, and we would like to see more from them down the line!