Oriental Game Software Provider - Everything a Gambling Operator Would Need
Considered to be one of Asia's most successful providers of online casino games, Oriental Game (OG) is considered to be one of the most successful providers of live dealer casino games. Established in 2014, OG is regarded as being one of the fastest progressing platform providers of live dealer products, but that isn't all. In fact, Oriental Game is a provider that also offers a full white label suite that includes a number of other interesting perks, which deliver both additional gaming solutions and a number of platform management tools.
An Almost Unlimited Amount of Games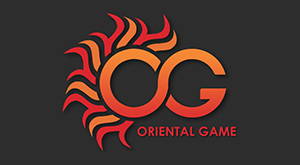 As an iGaming aggregation service software provider, it isn't clear how many games OG actually offers; however, they are definitely more than a couple of thousand! The game genres which are made available by Oriental Game, are slots, lottery, fishing, chess, and live dealer casino. The multi-faceted platform of OG also offers e-sports and Sportsbetting solutions as well. Because OG provides the products of more than 20 platforms, it is understandable why the number of games within the aggregation platform is growing with each day.
More about the Live Games of OG
Oriental Game offers the live studio services of not only one, but eight other Asian live dealer gaming studios - Asia Gaming, Big Gaming, BBIN, Allbet, LEBO Gaming, Sunbet, eBET, and Sexy Gaming. The games that will be contained within the live lobby interfaces of all those companies will fall within the following categories - Baccarat, Sic bo, Dragon Tiger, Roulette, Texas Hold'em, Multi-Seat Baccarat, Speed Baccarat, and Lucky Roulette. Game variation availability, as well as wager limits, will be unique for each developer.

Baccarat, in particular, seems to be the most prominent game in any of the live lobbies offered by OG. This card game and its variants are exceptionally popular among Asian players, which is why some baccarat versions are known to feature "multi-camera" views and other additional interface control options. Popularity wise, the most offered live dealer genre after baccarat seems to be Roulette and a number of its variants.
The Quality of All Live Dealer Studios
Upkeeping any online live dealer studio is a costly affair, which is why not every iGaming software developer gets into it. We were happy to discover that the majority of live dealer companies that utilise Oriental Game's aggregation platform offer their services with good visual and audio quality. Nowadays, studios that seem to lack in a specific aspect tend to better themselves swiftly, because they need to look as good or even better than the competition. Given the fact that Oriental Game wants to be known as a provider of good live dealer services, it seems that they make sure to work with the best Asian live dealer companies.
Licenses and Legal Accreditations
This developer's business is licensed and regulated by the Philippine Amusement and Gaming Corporation (PAGCOR). As a company that doesn't seem to be quite active within the European iGaming market, it is understandable why it doesn't possess any of the standardly known licensing accreditations. On the other hand, PAGCOR is a government-owned institution that is known to enforce the latest iGaming standards for quality and control, and any legal accreditation issued by it is held in high regard by Asian online gambling platform operators.
Mobile Platform - Support and Downloadable Applications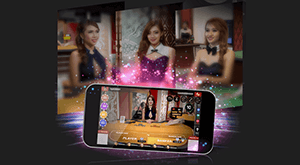 Any of the products offered by Oriental Game are fully compatible with nearly all available smartphones and tablets. Furthermore, an OG native application is available for both iOS and Android-based devices, which is readily available from the app stores of both Apple and Google. We should mention that the live dealer products offered by the company come available in both browser and app form and are also properly optimised for the unique visual scaling standards of different devices.
Company History Facts and Future Business Goals
Oriental Game caters to the needs of all players in Asia; however, it is mainly focused in China. As is with most providers of online casino games and services, OG's first website version came to be two years after the company was established - in 2014. The company has expressed its intentions on becoming the "leading provider of online casino games in Asia", and if we are to judge by their business achievements, they are more than a halfway there.
News about the Company and Additional Information
The provider's official website contains a news section where OG lists information banners of its latest business achievements. Oriental Game also manages its accounts on Facebook, Twitter, LinkedIn, YouTube, and Weibo; however, the provider doesn't seem to update them regularly. The best way to receive any recent company information is by contacting OG via the officially provided methods in the company's website.
How Does OG Compare to Other Providers in the Industry?
Although this company offers a complete suite of solutions for the Asian market, it is widely regarded by many iGaming specialists as the top provider of live casino games in Asia. The Asian iGaming market is considered to be one of the most difficult ones to "penetrate" let alone retain - which already says a lot about OG's ability to conduct itself in a volatile market environment.
Partnerships with Casinos and Other Companies
In addition to partnering up with the live dealer service providers described earlier, some of the more famous companies that are in a business alliance with Oriental Game are brands such as Pragmatic Play, Playtech, Microgaming, Asia Gaming, BBIN, CQ9, Big Gaming, Play'n GO, Fun Gaming, Spadegaming, Pocket Games Soft, and quite a few others. Due to the constantly increasing positive reputation of OG, it comes as no surprise that they continue to create new and stable business partnerships.
Enclosing - Some Benefits and Drawbacks
There are two minor drawbacks that seem to prevent people from getting a full profile on Oriental Game as an iGaming provider. The first one is the general lack of recent information. Given the fact that OG has become an incredibly big company, and they do attend annual iGaming expo events, it does come as a bit of a surprise that they don't post news updates on a weekly basis. The second "con" we have is the fact that there is no way to properly explore the software products offered by the company. This is understandable, as not all of the business partners of OG allow "demo versions" of their games.
Oriental Game has managed to solidify its rightful place in the industry for providing both the quantity and quality needed by different Asian operators. While this being a positive side on its own, another one would be the company's dedication to their clients. The company is noted to provide 24/7 support to all of its business customers, which is another positive trait. Oriental Gaming is known to be one of the "golden three" providers of iGaming software for the Asian markets (the others being BBIN, and CQ9), and by the looks of it, they will be getting even bigger.