A New Supplier of Online Gambling Products - the Full Best Gold Bet Review
Best Gold Bet (BGB) is a relatively new business that made itself known to the iGaming industry with the help of its extensive portfolio of software products and services. Targeting every operator in the entire iGaming spectrum and becoming particularly famous for its live dealer casino services, BGB has managed to attract a number of high-profile business partners, and many customers. In this review, we will explore Best Gold Bet as a company, the numerous products, and services it offers, and also explain how its brand has become preferred among the best new casinos online.
Supplying Many Types of Casino Games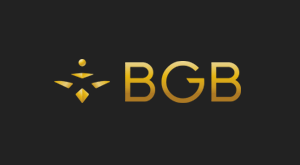 BGB offers a full aggregation platform capable of housing the software by many developers. With that in mind, it comes as no surprise that the supplier offers slots, table games, video pokers, and speciality titles created by a number of developers such as Microgaming, NetEnt, iSoftBet, and many others. Although there is no specific number about the titles which are being offered by Best Gold Bet's aggregation platform, it's generally accepted to be in the "thousands" category. BGB informs everyone that their aggregation platform continues to be populated by new titles on a monthly basis.
The Live Dealer Casino Products of BGB
While BGB is a supplier of other developer's gaming software for sportsbooks and casino operators, they also provide their own proprietary live dealer casino games. What is most interesting is the fact that BGB provides both studio-based live dealer games, and live streams directly from a casino known as "Diamond Palace" in Zagreb. With that being said, the main live dealer casino games are Baccarat, Blackjack, and Roulette, with the latter being the one that is streamed directly from the genuine floor of the land-based casino.
Performance and Live Dealer Technology
In order to ensure that all of the live streams and gaming are adhering to the latest technological standards for stability and scalability, BGB utilises a specific server architecture. The distribution of the streaming data is performed via a CDN network. As expected, all of the live games of BGB are being broadcasted from an exceptional TV studio that offers the highest video and audio quality. The uptime of the live dealer service has been rated to be 99.5%, which means that BGB's live casino games will only be stopped briefly at a specifically designated date and time for regularly scheduled maintenance.

Increasing Their Land Based Live Stream Locations
Initially, Diamond Palace was the only land-based casino where BGB hosted a live stream of a real roulette table; however, with the company's increasing reputation, they have managed to add new land-based venues such as Medialive, Bled, Portomaso, and others. The reason why Best Gold Bet continues to attract new land-based casino brands as streaming locations is the "next level" gameplay depth; essentially, it allows a player to be present on the grounds of a genuine casino without leaving their home.

The Company Is Most Likely Licensed
The fact that the company offers the software of many high-profile iGaming developers indicates that Best Gold Bet does possess some type of licensing. On the other hand, the website of the company lists QUINEL as one of its partners. QUINEL is a testing facility that certifies the software products of developers, and the seal's presence on BGB's website is another clue that Best Gold Bet is legitimate. The company itself states that they adhere to the official guidelines for each individual market and have their RNG (random number generation) tested and certified for fairness and security regularly.
Superior Gaming Platform Support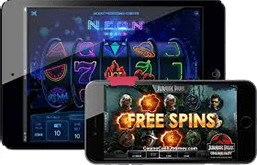 All instant and live dealer casino products are made to be experienced properly on all types of hardware and software platforms. Having said that, you can be sure that all Best Gold Bet's products will be supported on PC and mobile platforms operating on operating systems such as Android, iOS, macOS, and Windows. The live games of BGB are made with HTML5 technology, which is why they are so well-optimised with the majority of hardware and software systems. Best Gold Bet's solutions are so universal, they are even compatible with the somewhat obsolete Adobe Flash platform.
Some Interesting Company History and Business Mission
When BGB started out, they immediately started to look for other companies that needed software aggregation and white label services. This proved to be a successful tactic by the company because they had established themselves as a dependable iGaming company in the LatAm, CIS, and African markets. Today, the company's mission is to maximise the profitability of its partners by delivering a truly authentic online gambling experience. If we are to judge by their achievements, they are definitely staying true to their business goals.
Specific Product Features of the Company
Best Gold Bet is a company that gets "straight to the point" when it comes to presenting the benefits of its products and services. BGB is unique because it offers a complete plethora of online gambling products, managing to exceed the expectations of both its business partners and any clients. The white-label online casino solutions in particular offered by BGB come loaded with a payment gateway, a bonus program, an affiliate program, a ready-to-go license by the Malta Gambling Authority, a complete suite of back office services, and full customer care.
News Sections, Blog Posts, Company Developments
Although BGB has social media accounts in both LinkedIn and Twitter; however, the most recent information about the company can be found in the official press release page. Interested parties can learn about the company's latest business deals and upcoming event attendance. Naturally, the company's contact methods are publicly listed on their official website, so people can easily post their information inquiries to the company.
How Does This Provider Compares to Others in the Industry?
The first thing that makes BGB stand out from other providers of online casino games is the fact that they offer excellent live casino games. Another impressive business factor is the complete gambling suite that is provided by Best Gold Bet. It is a known fact that the majority of iGaming providers today are almost exclusively "staying away" from live casino software, due to the fact that hosting and maintaining a live dealer gaming studio is an endeavour that requires a large number of resources. Merely the amount of software products offered by BestGoldBet is more than enough to put the company a tall step above most of the providers today.
Partnerships with Casinos and Other Companies
As a company that specialises in the delivery of online casino live dealer solutions, it doesn't come as a surprise that BGB has a lot of famous business partners. Among them, are companies such as NetEnt, 1xBet, Yggdrasil, EGT, Microgaming, Betgames.TV, QUINEL, and so many others. The quality of this developer's products and services make BGB a desired partner by the best new casinos online, which is why the developer manages to create new business partnerships in a swift manner.
We Expect a Lot of Interesting Things from BGB
Best Gold Bet is a business that managed to pick up a lot of speed over the course of a few years because the online gambling solutions it offers are truly flexible and can be customised to the client's needs. We do take it as a bit of a drawback that the company didn't provide its readers with a lot of information regarding the live dealer game variations, let alone about the company itself. This is why we will follow this casino solutions provider closely and update our review for every new step Best Gold Bet take in their development as a business!