A New Casino Software Developer Star Rising - the Swintt Review
Coming into the iGaming world in 2019, Swintt quickly became the "talk of the town" when it released a decently populated portfolio of online casino games. The company wasn't wasting any time, which became evident from the lightning-fast business partnerships it made along with acquiring the necessary iGaming licenses needed to be taken seriously in the industry. This review contains every bit of information needed to learn who Swintt is, and why are they preferred by the best new casinos online.
There Are Plenty of Games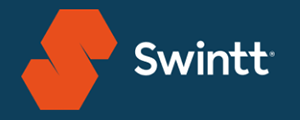 Currently, the portfolio of Swintt offers more than 50 games, all of which are slots. All titles here are of original themes and design, albeit some of them might remind people of some popular franchises. What should be mentioned is that the slots here are divided into two main sections - "Swintt Select" and "Premium Games". We have analysed both sections in the next paragraphs.
The Swintt Select Titles Look High-End
These 30+ slot games are considered to be the "cream of the crop" in Swintt's portfolio, and it definitely shows from the next-gen graphics and innovative features. People will have the chance of immersing themselves in classic gameplay mechanics or merely try out some of the latest bonus features. We have analysed some of Swintt's most popular "select" titles below.
"Battle Heroes"

This fantasy-style slot has a 5x4 layout and 1,024 winning ways! One of the most interesting features here is the "wildzone". This is a random appearing overlay on the part of the playing grid, that will turn a number of symbols wild. The battle feature introduces free spins into the mix, with additional opportunities to score a big win. The calculated RTP for Battle Heroes is 90.13%.

"Laser Cats"

Featuring a self-explanatory visual theme, this slot is constructed in a 3x3 pattern. There are wild and scatter symbols, a random win multiplier that can be increased up to x15, and a free spins feature that can be re-triggered indefinitely! Although this slot has only five pay lines, the extras here prove to be more than beneficial.

"Bollywood Billions"

As you would have probably guessed the theme here is "Bollywood soap opera" that will take place over five reels and four rows. Wild symbols substitute all other except for scatters, which in turn, can grant up to 20 free games. Additional extras include stacked wilds, even more free spins, and win multipliers that can reach up to x8.

"Legendary"

Excitingly familiar to a beloved "MOBA" game, this 5x4 slot allows players to set not only the value of their playing credits but also the number of the multiplier for every spin! This slot offers 1,024 winning ways and a lot of free spins.

"Fairy Hollow"

Is one of the more classic slots of Swintt, with a standard 5x3 reel layout. Despite its standard reel pattern, this "magical fairy" game has the "hold 'n spin" feature which is triggered by collecting a number of scatter symbols. Once the feature is initiated, players will have the chance of locking in place five bonus symbols, that can grant free spins and prizes that can go as high as x10 times the bet amount of the last spin. Fairy hollow has 25 paylines.
"Premium Games" Are Legacy Slots
The slots in this section most certainly have a "mid-2000s" vibe about them, if we are to judge by the graphics; however, despite their "legacy look" they are still filled with features and play incredibly. Some of the games here are feature-filled while others not so much, which gives plenty of choice to the player regarding their preferred gameplay experience.
"Heart of Earth"

This premium slot has a 5x3 reel layout, five pay lines, and an intricate "steampunk" visual design. Among the many bonus features, the most special one is considered to be the "scatter-wild" hybrid symbol which provides free spins, and replaces any other symbol with the exception of "Lucky". The lucky symbol itself will expand during any feature games, and provide greater win opportunities. Players can also gamble their most recent win in a "card risk" mini game, for the chance of doubling it - this can be done up to nine times. Heart of Earth has an RTP of 94.91%.

"Leokan"

This is another 5x3 slot with a jungle visual theme. It has 10 pay lines, some of which pay both ways! The lion scatter symbols here can grant up to 100 free spins, while the wild ones replace all others (except for scatters). There is also a risk game here for the chance of doubling any recent wins, which comes in the form of "card-guessing", while giving the player a chance to either bet on red or black, or one of the card suits. Leokan's RTP rate is 95.17%.

"Alm Gaudi"

This is a cheerful farm-themed slot with a 95% RTP rate and a 5x3 reel layout. The charm of this game lays in its simplicity - it doesn't have any special features, bonus symbols, or any other extras! What the game has, however, is a low betting limit that makes Alm Gaudi the perfect online slot for beginners in the genre.
The Company Is Licensed and Award-Nominated
This developer is currently licensed and regulated by the Malta Gaming Authority (lincese number: MGA/B2B/745/2019)! In addition to being licensed, the company has also been nominated for the "Software Rising Star" award at the EGR B2B iGaming Award event of 2020. What is most impressive is the fact that Swintt has managed to secure a license in record time after its establishment; a feat, which isn't easily achievable. Although there is no news that the company is pursuing additional licensing opportunities, we speculate that Swintt has already implemented a number of procedures for the acquisition of more licenses.
Mobile Functionality and Additional Platform Support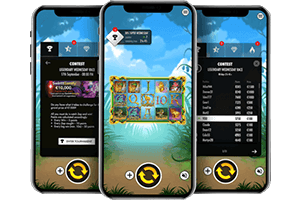 Both the "select" and "premium" slots are fully optimised for use with Android and iOS devices. Although only the "Swintt Select" slots bear the mark of HTML5 under every single title, the legacy games are also fully supported by 99% of smartphones and tablets that exist today. Although the entire portfolio runs on the majority of browsers that exist, the developer itself states that their games are best played on the browser Google Chrome (for both PC and mobile). Whatever browser or device players would decide to use, they will be impressed by the ability of every single game to adapt to every screen aspect ratio without a hitch!
Brief Company History and Future Business Goals
Ever since Swintt Malta Limited was founded, the company has been on a constant climb to fame by creating online casino games, developing mobile platforms, and creating as many business partnerships as they can. As a multi-faceted software company, Swintt has one goal - to form lasting business connections and create content that would help all of their partners grow.
Some Unique Gaming Features of Swintt
The "wildzone" feature is one of the many things that adds another level of anticipation to the regular slot mechanics. Swintt has also granted more control to the players by introducing a constant "adjustable multiplier" option. This has inspired the interest in both beginner and veteran slot players, which proves the feature's efficient interest retention factor. Swintt continues to work on new ways to improve the slot genre to this day.
Regular Press Releases - Portals for News and Information
The company does maintain an official section within their website where they regularly post the most recent developments of their business, as well as information about their latest upcoming software. Since the developer also manages its own accounts on Facebook, LinkedIn, and Instagram and updates them regularly, Swintt social media portals are also a good source of recent information. Ever since Swintt was established, it has been covered by a number of online iGaming magazines - this makes finding information about the developer quite easy.
How This Developer Compares to Others in the Industry
As a mid-size developer, Swintt manages to flawlessly progress in several niches at the same time - which becomes evident from their SwinttGamify® mobile suite for online operators. The complexity of this company's online casino software solutions already puts it a step above many other competitors. Swintt is often praised by both iGaming critics and other companies as being one of the few companies in the entire history of the industry that has shown so much progress in such a short period.
Partnerships with Casinos and Other Companies
Some of Swintt's partners include brands like SoftSwiss, Avento MT, Wunderino, Rootz, Relax Gaming and Condor Gaming, to name a few. Creating successful business partnerships is part of Swintt's company goals, and the developer definitely has the products and services needed to do that almost effortlessly. Due to the successful alliances formed by Swintt, the developer's software products are available today in a number of European markets, including Germany.
Great Things Lie Ahead of Swintt
If we are to judge by the monthly achievements of Swintt, it won't take long before they become a very serious industry leader merely in a few years. From the moment of releasing the initial titles of their portfolio, the developer has shown the ability to quickly release quality content, which is what makes them the most desired game creation business among the best new casinos online.