Slot Factory Review and Business Portfolio Analysis
Tracing its roots back to 2001, Slot Factory is one of the most known casino gaming software developers in the United Kingdom. Having more than 20 years of experience in the industry, this company also offers complete turn-key white label casino solutions. Slot Factory's software products support multiple languages and platforms, which is why the best new casinos online prefer to work with this developer. In this article, you will find out everything about Slot Factory!
There Are a Lot of Games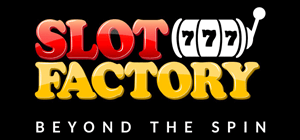 After performing a manual count on the portfolio of Slot Factory, we counted 112 games in total. As the name of the developer suggests, the majority of titles here are slots; however, there are a few exceptions. Regardless of the genre, all of the games of Slot Factory are given high praise by industry critics, for their impressive graphics, smooth gameplay and number of features. You can learn more about the online casino games of this developer in the paragraphs below.
The Factory Has Many Exceptional Slots
With more than 100 slots in its portfolio, this developer stays true to its name. By closely examining the roster of games, we've determined that the slots of this provider are mainly made in a 5x3 pattern, although other reel layouts are present. Regardless of the number of reels, what all slots have in common is that they all have incredibly smooth gameplay! We have described the most popular slot exampled here.
"Throne of Kings Slots"

This is a 5x3 reel layout game, that closely resembles the overall visual theme of a popular TV show. The slot features wild symbols, free spins (FS) symbols that can give up to 15 FS, mini-games that give FS, and nine pay lines. This particular game comes readily available in three languages – English, Chinese and Japanese.

"Fire and Gold"

This fantasy-themed slot has nine fixed pay lines and supports ten different languages. The game also has a 5x3 reel pattern and offers additional symbols such as wilds, free spins (can award up to 15 FS), as well as bonus game symbols. Fire and Gold offer two separate mini-games that provide a number of prizes.

"Viking Lightning Spins"

This game features free spins, wild symbols, and a 5x3 reel layout. Classified as having a "low" volatility factor, this Viking-style slot has nine pay lines. Once a player is in "free spins" mode, all wilds will act as "expanding wilds".

"Zhao Zilong"

Based on the legends of a famous Chinese general, this slot features a classic 5x3 reel layout and a number of interesting extras. The first of many bonuses come in the form of a scatter symbol, that can grant 12 free spins. The wild symbol, on the other hand, will substitute all symbols (except for the "scatter" symbol) and multiply a winning combination x2. In this 25 pay line slot, free spins can grant a multiplier that can go up to x3, while additional scatter symbols will trigger respins while adding up to 60 FS!

"Cherry 7"

This is one of the few slots of this developer that features a 3x3 reel layout. Modelled after the most classic "fruits and 7's" slot theme, Cherry 7 offers 5 fixed pay lines and a low volatility factor. Regardless of the small size of this slot, it has quite a few interesting features. "Mixed wins" refers to the successful combinations of different symbols that multiply a win up to x5 times! The wild symbol can substitute any symbol, but that's not all – if a player is fortunate enough to land three of them, the wild will pay x150 times the bet!
Table and Other Games
There are two other games that deviate from the main genre of Slot Factory. Those are Classic Roulette and Forest Party. We were surprised to see titles that are different than the regular ones of Slot Factory; however, the company does officially state that they are dedicated to the creation of both slots and table games. Meanwhile, you can learn more about these two games:
"Classic Roulette"

Created with a "portable" design in mind, this rendition of the "European roulette" features a 3D graphics layout, that adapts different elements to fit the player's needs. The bet screen button will show the entire betting layout, and once the player has made their wagers, they can initiate the "spin" function which will bring the Roulette wheel in full view. Players can choose to skip the ball animation and have the result displayed instantaneously.

"Forest Party"

This is a "fortune wheel" type of game, also referred to as "Chinese roulette". Once the game is initiated, players will be able to choose one of four rooms, which represent different min-max betting ranges. Once in, players will be able to place a bet on one of the 24 multi-coloured fields. Some colours are more prevalent than others, which is also reflected in the paytable to the right. Once the wheel spin is done, and the arrow points at a specific colour and animal symbol, the (eventual) win will be calculated according to the corresponding odds.
A Licensed and Certified Software Developer
Slot Factory is licensed and regulated by the United Kingdom Gambling Commission (license number: 000-002091-R-104264-028), the Malta Gaming Authority, and the Government of Gibraltar. Additionally, all of the gaming software of Slot Factory is certified to be safe and fair by BMM test labs and GLI (Gaming Labs International). Slot Factory is one of the very few online casino software developers in the iGaming Industry that is licensed and certified to such a high degree. Even acquiring a single license requires a developer to fulfil an incredible number of business-safety requirements, and not every software developer is capable of doing that.
Mobile Functionality and Overall Platform Support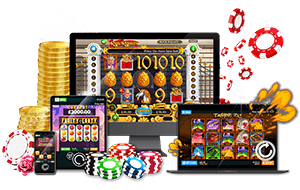 The software of Slot Factory is specially designed to adhere to the way people experience casino games on their mobile devices. They are supported by 99.9% of all commercially available smartphones and tablets and can be played on any systems that run on iOS, Android, or Windows. This high-level of system compatibility comes from the fact that Slot Factory creates all of its games with the use of the software development platform HTML5. This makes them instantly available for use, via the most popular internet browsers such as Google Chrome, Mozilla Firefox and Microsoft Edge.
Additional Company History and Business Goals
Although Slot Factory bears all the necessary accolades to be considered a software developing company in its own right, the truth is that they are the "business-to-business" division of a UK-based company called "Intouch Games". Since 2001, Slot Factory has been a part of the establishment of many new casinos, while expanding its own portfolio of products and services. What is interesting is that although its parent company has existed for a long time, Slot Factory was launched as a brand in 2018.

Although initially, the developer began its operations in the United Kingdom, today the company employs more than 350 people spread across the company's offices in Romania, Taiwan, and Malaysia. Just as when they started, Slots Factory still has the same goal – to build the best slots and table games in the iGaming industry; and by the looks of it, they are doing just that.
Some of the Specific Game Features of This Developer
The first thing that gives a positive impression about the games by Slot Factory is the way the gameplay interface is designed. In almost all cases, the HUD controls themselves will overlap over a game's playfield and will become transparent once activated. This way of designing the slots has proven to be a winning tactic, as it utilises the full real estate of a mobile device's screen, without making the controls look annoying. When it comes to unique gameplay features, Slot Factory also likes to incorporate a variety of prize-giving mini-games within the majority of the slots, thus adding another level of depth to the overall experience.
News and Information Regarding Future Company Developments - Contact Info
People can find officially posted information about Slot Factory on their website. It would appear that this company is somewhat "social media-shy" as there are no public profiles of the developer in any of the most popular websites. ON the other hand, they "somewhat" regularly post information about attending any industry events or releasing a new game. On the other hand, they do provide an email contact form for further inquiries.
How Does the Factory Compare to Others in the Industry?
If we are to compare Slot Factory to others by its strongest characteristics, the developer is definitely going to be one of the top online casino software providers in the industry. The quality of their gaming products combined with the variety of services they offer as a company logically puts them ahead of businesses who only perform development services. Slot Factory is both a creator and a distributor, which also says a lot!
Responsible Gambling and Care for the Players
This casino games developer claims to adhere to all social responsibility standards set forth by regulating administrations in the iGaming industry. Slot Factory advocates responsible gambling and allows access to their website only to persons who are 18 of age or more while promoting awareness and compliance with the legal age laws of different jurisdictions.
Partnerships with Casinos and Other Companies
mFortune is one of the first business that is associated with Slot Factory. Throughout the years, the developer became a part of PocketWin, Mr Spin casino, Dr Slot and Cashmo Casino. Almost a year after Slot Factory was launched, it gained its first business to business partnership with the famous game aggregation brand EveryMatrix.
In Conclusion – This Developer Hits the "Slot" Spot
The games of Slot Factory are neither too detailed, nor too simple; this developer has managed to seemingly achieve a perfect balance between "form and function" which is what the best new casinos online are currently looking for. As a company that is driven to expand its market presence even further, it doesn't come as a surprise that they are gathering more business partners even today. When the company was introduced as a brand, they entered the market with nearly 20 games, and in merely 18 months, they've raised that number to more than a hundred. We will be following Slot Factory closely and see with how many games they can surprise us in a year!