A Fast-Growing Casino Solutions Developer – the PG Soft Review
With market influence in Europe, North America, and Asia, PG Soft has become one of the most recognised online casino software developers since its establishment in 2015. A company that doesn't seem to slow down its rise to the top, PG Soft is an exceptional company that stands out with the remarkable quality of its software and services. In this review, we are going to analyse all of the aspects of this casino games developer, and also discover why the best new casinos online prefer to work with PG soft.
The Games of PG Soft Are Iconic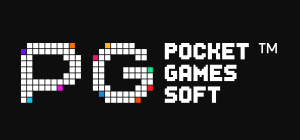 The visual and gameplay quality of this developer's casino gaming titles is considered to be one of the best in the entire iGaming industry. Currently, the portfolio offers 58 games, most of which are slots; however, PG Soft has also developed a few table games. Regardless of the genre, this developer's titles are both filled with features and supported by an incredibly wide variety of software and hardware platforms!
All Slots Are Impressive
With approximately 50 slots in total, PG Soft wants to make sure that all of the titles are presented properly. This is why, they have published all technical details of their games - session volatility, RTP, maximum win amount, software size, as well as language and platform compatibility information. Although some of the design themes in PG's slots might resemble some elements from popular culture, all of them are original. We have made a selection of the most played games of PG Soft below and have analysed them further.
"Phoenix Rises"

This 3D video slot is one of the newest additions to PG's roster, and it is a beautiful game with medium volatility and an RTP of 96.7%. Carrying an "oriental" design altogether, this game has a 5x3 reel layout, wild symbols, free spins symbols, win multipliers that can reach up to x150, and 243 winning combinations. The maximum single win that can be produced by Phoenix Rises is 20,000 times a player's bet!

"Plushie Frenzy"

This is also a 3D video slot with a 5x3 reel design. Some of the gameplay features here, are the free spins, regular wilds, transformation wilds, re-spins, bonuses and scatters. Plushie Frenzy has 30 fixed pay lines, an RTP of 94.82%, medium volatility, and a maximum win of x10,000!

"Leprechaun Riches"

Breaks the status quo of the "5x3" layout, with a special 6x6 pattern. Not only does the slot feature cascading symbols, but it also has up to 46,656 winning combinations! Additional game extras include big symbols, expanding wilds, free spins, and winning multipliers. The RTP of this PG slot is 97.25%.

"Medusa 2: The Quest of Perseus"

As the second instalment in the "Medusa" slot series, this game offer quite a few additions. Among them, we see mini-games, expanding reels, stacked wilds, free spins, respins, multi wild symbols, and 30 pay lines. Medusa 2's RTP is 94.96%, and the game offers a maximum winning amount of x2,000.

"Tiki Go"

This is an interesting 5x4 slot with a generous 96.48% RTP rate. This is one of the few "high volatility" PG slots that offer a number of special features that include scatters, wild symbols, free spins, respins, sticky multipliers and 50 fixed bet lines!

"Steam Punk: Wheel of Destiny"

Perhaps the most "unique-looking" slot in our list of favourites, this game features three reels, in a wheel ring formation. This medium volatility slot takes advantage of its 95.62% RTP and numerous features, in order to deliver a truly remarkable gameplay experience. Players will be able to benefit from respins, free spins, and a bonus feature that allows them to gamble for a better reward or receive the one given to them right away.
Table Games and Other Titles
Out of all "non-slot" titles, PG Soft seems to like creating card games, because there are approximately five of them. Although most of them are classic versions of well-known games, they are still designed in PG Soft's "signature style", which makes them more than interesting and pleasurable to play. You can learn more about the best ones here.
"Cards Hi Lo"

After the player places a bet, a card is dealt face up. The player then can choose one of the available main odds – "hi" or "low". The side bets can be either the individual card suits or the colours. In any case, once a selection is made, another card will be dealt – if it coincides with the selection of the player, hey will be able to either collect the accumulated winnings or make another selection. This seemingly simple game has an RTP of 98% and low session volatility.

"Baccarat Deluxe"

This particular baccarat version allows players to choose between two play modes. The first one is traditional, and the next one is known as the "Super 6". Additionally, players will be able to choose a min-max betting range, and also a number of "free hands" that will be dealt, so a "statistics rode" would be established in the table. The RTP of Super 6 is 98.94%, and 98.76% for the traditional version of the game.

"Blackjack European"

Mind you that this game is one with the highest RTP titles in the entire portfolio of PG Soft – a staggering 99.63%! The European version of this card game offers a maximum win of x2.5 times the player's bet (for a natural Blackjack hand), all in a low volatility environment.

"Joker Wild"

This is an amazing game of the Video Poker (VP) genre. This medium volatility title shares some similarities with the ever-known type of VP, but it has its own unique paytable. Regardless of the fact that the lowest winning hand you have to get here is a "pair of kings". The RTP rate of Joker Wild is 98.22%, and the maximum win you can get is going to be x500.
PG Soft Is One of the Most Licensed and Certified Developers in the iGaming Industry
PG Soft is licensed and regulated by none other than the most famous administrations in the iGaming world – the Malta Gaming Authority and the United Kingdom Gambling Commission. Merely applying for a license from those institutions requires perfect business scores in a vast number of aspects, and PG Soft has conducted itself exemplary in order to be recognised. Additionally, every piece of gaming software offered by the company has been audited, analysed, and certified for safety, fairness and security by BMM Testlabs. All intellectual property is also certified and protected by the European Union Intellectual Property Office.
Superior Support for Mobile Platforms – Development Technology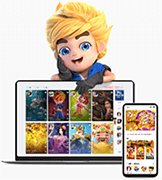 After looking at a single game produced by PG Soft, it wouldn't come as a surprise that all of their games are completely optimised for mobile use. In fact, PG Soft supports all devices period. At least this is what they claim and judging by their use of the latest HTML5 development platform, we believe that they are not far behind their statement. Naturally, smartphones, tablets, and computers running on iOS, Android, and Windows will all support the full gaming portfolio of PG; however, it is worthy of mentioning that only the best-known Internet browsers will provide smooth functionality.
Interesting Company History, Future Plans and Quick Facts
Although the company's business influence is spread around the globe, PG Soft's headquarters are in Malta to this day. Their iGaming expo debut was made two years after their establishment, at the famous London ICE iGaming convention in 2017. PG Soft made an impression not only to the press but to other business owners – some of which have become trusted partners of PG. PG stands for "pocket games", and it is their unrelenting pursuit for the development of quality mobile software is what has brought the company their success.
Today, PG Software is used by more than 1,000 operators worldwide, supports 100 currencies and 21 languages, and provides 24/7 customer support, while continuing to develop innovations in the online casino gaming industry.
Some of the Best Unique Game Features of PG Soft
The first thing that should be noted about all of PG's games is their "portrait mode" orientation. Although this isn't exactly new, only PG Soft is known to have successfully achieved a balance in this type of design, turning every single of its titles into an iconic piece of software.

Another interesting trait is the detailed "play-round history" function that allows players to manually inspect the statistics of previous spins that have been made. One of the "smart features" of PG's games, offers a prompt to increase "gameplay speed" when the slots senses that a person is utilising a "slam stop" function to spin and stop the reels as fast as possible. Another interesting addition of originality is the animated interactive backgrounds that not only keep the player engaged in the story itself but also make it seem like a "game within a game" – "Medusa 2" is a wonderful example of that.
News and Info About the Company's Developments
PG Soft is an incredibly socially driven business, which is why they are always publishing the latest on their business achievements. In addition to providing people with a detailed news section, the developer also manages its own social media accounts on Twitter, Facebook, YouTube and LinkedIn. They are equally engaged to submitting relevant information on all channels because they understand that their public is comprised of people with different interests – a tactic that has earned them the adoration of both the fans of their games and the iGaming industry as a whole.
How This Developer Compares to Others in the Industry
For people that have played online casino slots even for a bit, it's not difficult to recognise a PG Soft game. We don't mean that only by the "distinct look", but also by the way animations are moving on the gaming screen, the clarity of the sound effects; the entire gaming portfolio of PG Soft "screams" "high end". The trailers they release for any upcoming games are indeed works of art, that can be compared only to "triple-A" game studios that take years to create a single game. The truth is, that when it comes to providing the best online casino games for mobile devices, no one can actually match the quality provided by PG Soft.
The Social Impact - Gambling Responsibility and Care for the Players
The company states that it strictly follows all industry-established standards for social responsibility and adheres to all necessary requirements to spread awareness regarding the dangers of gambling addiction. With that being said, it comes as no surprise that their official website can be accessed only by people who are of legal age.
Partnerships with Casinos and Other Companies
Getting PG to be a business partner was a "no-brainer" for a lot of brands that saw PG Soft's presentation on their first ICE expo. Just a year later, PG Soft had welcomed to its "partnership circle" some of the biggest names in the industry – Nektan, Relax Gaming, Leander Games, 188Bet, Patagonia Entertainment and SoftGamings. A year later, SBOBet and EveryMatrix also joined! Today, PG Soft's gaming software is featured in more than one thousand online casinos worldwide!
In Conclusion – PG Are Not Stopping Their Ascension
From exceptional game trailers to superior development game design executions, PG Soft excels at what they do. Achieving so much in such a short period of time is nothing less than impressive, and it seems like they are not going to stop their journey to the top of the iGaming industry. Their innovations not only provide more apps for the mobile gaming scene but completely change the way online games are played on any mobile device. Today, they continue to redefine the ground rules of the game, which is why they continue to be preferred by the best new casinos online.