XPG Software Developer Review – Complete Live Casino Solutions
In 2005, XPG entered the iGaming world, and today is regarded as offering one of the best selection of live games in the industry. Situated in Bratislava, Slovakia, this company has conditioned itself to become a leading force in the live dealer iGaming scene, and by the looks of their portfolio, certifications, and business achievements, they are definitely headed in the right direction. In this article, we will explore the product and services portfolio of XProGaming, and understand how this developer managed to become one of the most sought after live dealer game providers by the best new casinos online.
The Games – Original Live and Aggregated Instant Titles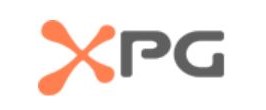 First and foremost, Xpro Gaming is a company that is dedicated to producing, hosting, and supplying live casino games. Through their aggregation platform, they also offer more than 500 instant (RNG) slots, table games, video poker, and other titles. The company has partnered up with a variety of other developers and software design studios, which is how they are capable of delivering so many games in one single platform.
The Many XPG Live Dealer Games
There is a particular "problem" in the iGaming industry – the general lack of live dealer game variety. This issue has been tackled head-on by XPG, who have introduced ten live dealer categories within their lobby. Those are Wheel of Fortune, Andar Bahar, Roulette, Blackjack, Baccarat, Dragon Tiger, Sic Bo, Texas Hold'em, Caribbean Stud Poker, and Multiplayer Poker. Although the majority of the games mentioned here need no introduction, we have taken a closer look at some of the titles mentioned above.
Multiplayer Poker – The Real Deal in an Online Experience
Based on the American TV show from the seventies, this live casino version of the game is no less exciting. Players would place their bets, and if the wheel stop spinning on the correctly predicted field, the prize amount will be calculated with the "win multiplier number" designated on the winning field. Some of the fields will also contain actual money bills (up to $20) and other bonuses. The maximum win multiplier that can be attained here is x40 (in the "Joker") field.
Blackjack and Its Variants Have the Highest Limits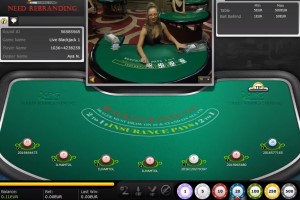 Coming second in terms of the number of tables (nine, compared to Baccarat's 10), the blackjack section of the lobby is still the one location that features the largest bet limits out of all live dealer games of XPG.
Depending on where players would like to "sit", they can place as little as €1 per hand, or go all out on the VIP tables, and spend as much as €5,000 for a single hand! Some of the room names in this section include Classic, Unlimited, VIP, and others.
Live Table Customisation Options
Casino operators that want to spread further brand awareness can benefit from a number of solutions offered by XPG. For example, a casino operator will have the option of placing their brand logo on the live casino table; they can also choose to place advertising and promotional materials on the studio set, request that a particular dealer hosts the games, and customise everything else they would like, to make a specific live table "their own". As far as comparing the level of customisation offered by XPG to that of any other studios, it can be speculated that they offer the best in terms of quality, variety, and cost-efficiency.
Certified and Regulated for Fairness and Security
All live casino software and services offered by XPro Gaming have been thoroughly audited, tested, and certified for legitimacy and fairness by one of the most popular testing laboratories in the world – iTech Labs. XPG takes all the necessary measures in order to adhere to the latest industry standards for safety and security, which is why they regularly test their products with the help of third-party organizations to this day.
Mobile System Compatibility and Additional Platform Support
Given the fact that the games of the live dealer solutions of the company are created with the use of the latest HTML5 development platform, it doesn't come as a surprise that their games come readily available for mobile devices that run on Android and iOS. It is because of the developer's use of HTML, they have managed to achieve "cross-platform" compatibility, making sure that online casino operators can provide a seamless experience to their players regardless of the devices they use for gaming. XPro Gaming states that their games will run on any browser and that they also offer an XPG live dealer app; however, that one is currently available only for Android mobile devices.
Interesting Company Facts and Business Mission
Nearly a year after the company was established, XProGaming entered the Internet with their own company website, that initially offered only three live dealer games – blackjack, roulette, and baccarat. A few years later, they introduced their complete white label products and services, along with full mobile platform compatibility. An interesting fact is that in addition to XPG's wide array of bespoke solutions, their portfolio is the only one that is present in the iGaming markets of India, Turkey and Asia!
The company's official "mission statement", shows that XPG is dedicated to increasing the profit and brand recognition of its clients, by providing them with bespoke platform solutions and a modern portfolio of live dealer solutions. On the other hand, the company also shares its "vision", which is to become the "number one live dealer games provider in the industry". Today, XPG continues to host their live casino games in three "state of the art" studios located in Moldova, Slovakia, and Bulgaria, slowly moving to the realisation of both their company goals!
More News about the Company's Development
When there are any company news worth mentioning, XPG will post them on their official web page. Although the developer also has accounts in LinkedIn, YouTube, and Twitter, they don't seem to utilise those channels very often. Regardless of the lack of general news, the company does provide its full contact details for getting in touch with any potential partners and clients.
How Does This Developer Compares to Others in the Industry?
When it comes to "taking the crown" from well established live dealer service providers in the industry, XProGaming makes a fairly decent effort. Although companies like Evolution Gaming and Playtech are still considered to be the real leaders when it comes to providing exceptional live dealer products, XPG is definitely "pulling their own weight". Granted, they don't develop their own instant games; however, they can still offer more than enough of them to fully power an entire casino!
Additional Measures - Gambling and Care for the Players
Although the company does not directly deal with individual casino players, they make sure that their platform adheres to the latest industry requirements for responsible gambling. It is exactly for that reason, why XPG's platform has a variety of self-exclusion and self-limiting tools, that help minimise and in some cases prevent complications which have resulted from compulsive gambling actions. XPG provides its customers with a number of information portals and helps organisations that have extensive experience in assisting players with their gambling-related issues.

Partnerships with iGaming Companies
In addition to the companies mentioned above, XProGaming has also engaged in a business partnership with a number of other iGaming companies. Some of those brands include names like SoftGamings, Pragmatic Play, Betsoft, Betradar and Concept Gaming. XPG is a company that seems to create successful relations with businesses that not only have something to offer but also help to develop the white label solutions of XPro Gaming even further. To this day, XPG continues to explore new partnership possibilities!
Conclusion – XPro Gaming Is Destined for More Success
The company prides itself of having an exceptional individual approach to their customers. XPG's flexible and cost-efficient services allow the company to achieve maximum "brand customisation" capabilities, which is something that is widely searched for by the best new casinos online, even today. The universality of XPG as a developer and aggregator makes the company a serious contender in the iGaming industry, and we won't be surprised if in the near future they are recognised as one of the leading providers of live dealer solutions online!