The Salsa Technology Review – A Casino Software Developer Reborn into the Industry
Salsa Technology is a developer, distributor, and an iGaming aggregator that was established in 2020. Renowned for its development and provision of omni-channel solutions for the iGaming sector, Salsa quickly became known for the quality and variety of its products. Today, this company is considered to be a prime choice for the best new casinos online that operate on the territory of Latin America. In this review, our readers will find out how Salsa Technology came to be, as well as what type of software products and solutions it offers to iGaming operators everywhere.
The Games – Salsa Technology's Originals and Aggregates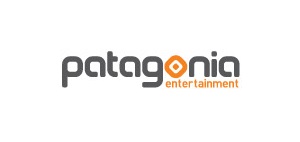 From the get-go, Salsa Technology offers thousands of RNG online casino games, live dealer solutions, virtual betting products, sports betting, and much more. During our analysis of this developer and provider, we discovered that Salsa Technology is dedicated to one gambling genre in particular – bingo. As expected, all bingo titles feature original design and gameplay and are offered through Salsa's aggregation platform, along with the gaming software of all its business partners.
The Bingo Titles of Salsa
There are currently 14 bingo titles produced by Salsa Technology. Although the general gameplay of all titles is essentially the same, Salsa's bingo titles stand out among others available in the market by having a lot of extra features. In addition to the base bingo play, operators can expect jackpots, extra ball draws, and many other additional extras. We have taken a more extensive look at the most prominent bingo titles of Salsa Technology below.
"Halloween Groov"

This "bingo 90" offers players four ticket cards with a 3x5 pattern, and an initial draw of 30 balls. Modelled after "the Pumpkin King", this bingo game gives players the chance to score a huge jackpot if they manage to successfully bet on all four available cards. Halloween Groove allows playing of up to 10 additional balls in all rounds of the game. There is also a "mystery bonus game" that can be accessed with the use of the "10th extra ball".

"Candy Bingo"

Offering up to 10 extra balls for every draw, this "sweet bingo game" has 34 bingo balls, and four cards with a 3x5 grid; however, that's not all that makes Candy Bingo special. The bonus game found here will grant players access to a special "fortune wheel". A person will be given three wheel spins – if they are lucky enough, their initial bingo bet will be multiplied x15,000 times!

"Pachinko 3D"

One of the best parts about this particular bingo game is that each round draws 44 balls. This would explain why the four bingo cards here are made up of a 5x5 grid. Pachinko 3D also has a jackpot and a win multiplier feature that can reach up to x3,000. Perhaps the most special extra of this particular game, is that it can also grant the player free spins.

"Goal Bingo"

The mini-game featured in this title brings the player closer to the goal post, as they try to score additional prizes, by exercising five penalty kicks. Players will get prizes for every successful "goal". Just as with the previous bingo games, players will have the opportunity to purchase 10 additional "extra balls" which might provide them with the chance to win the big jackpot.

"Pirates Bingo"

Players will have the opportunity of scoring big with this pirate-themed bingo, through the use of 12 additional balls. The four cards will have a classic 5x3 pattern and will provide more chances for winning big. "Pirates" also has a massive jackpot waiting for the luckiest players. One thing to note here is that users will be allowed to request extra balls only if they have wagered on four cards.
There Are Live Casino Games
Salsa Technology offers a suite of live dealer games, some of which include popular categories such as Roulette, Blackjack, Baccarat, and quite a few others. Unfortunately, there is no way of knowing whether the developer has any plans on developing their own proprietary live dealer lobby. It is safe to assume that the company will continue to produce Bingo-based solutions for the online casino sector, which indicates that there is a very low chance that they will come up with their own live dealer games.
Certified for Providing Fair and Secure Gaming Software
The software solutions of Salsa Technology, have been audited, tested, and certified for industry-standard compliance by the technical testing laboratory BMM Testlabs. BMM is one of the leading gaming testing administrations and is also the one that has the most experience in the iGaming industry. With nearly four decades in the business, BMM Testlabs continues to be a prime choice for iGaming software certification services for both small and large companies.
Mobile Device Compatibility and Additional Platform Support
The gaming software of Salsa Technologies is fully compatible with the Android and iOS mobile operating systems. Because the developer is utilising HTML5 as their primary software development platform, Salsa's proprietary games, as well as any aggregated titles, will be fully functional on any modern smartphone or tablet. Naturally, the developer's software will also run on any type of Windows or macOS desktop computers.
Interesting Company Facts and Current Business Mission
Initially, Salsa Technology started its life cycle as a company with another name - "Patagonia Entertainment" (PE). Patagonia's origins are traced back to 2013 when they entered the iGaming industry and began their development as a platform and software provider solely of Bingo services! Even then, the company was dedicated to utilising the newest technology – as it becomes evident from the developer's statement that all of their gaming products have been constructed with the use of HTML5.
An interesting fact is that when Patagonia Entertainment was in its final years, it was considered to be the provider of the top-grossing games in the entire Latin America region. A few years later, the company's development prompted them to acquire an additional business, which allowed them to expand their portfolio of products and prepare for the upcoming rebranding process. Today, Salsa's evolved vision is to increase the profit of its clients, by providing iGaming products, that adhere to specific demographic needs and trends!
News about the Company and Info Portals
Although this developer doesn't feature a dedicated press release section, they do manage their own social media accounts on Facebook, LinkedIn, and Twitter. By examining them, we found out that Facebook is the prime choice for information sharing by Salsa Technology, as it is there, where the company posts information more frequently. Naturally, potential customers can always contact the company directly and acquire additional information about their products and services.
How Does Salsa Technology Compare to Others in the Industry?
Although the company is quite renowned among operators from South America, the business is still a few levels below industry leaders such as Playtech or NetEnt. On the other hand, the fact that Salsa offers a complete roster of online gambling products make it a worthy contender for the title of "iGaming Leader". It won't come as a surprise that in a few years the company will have the market reach to rival other well-established names in the industry.
Partnerships with Casinos and Other Companies
Salsa Technology is a company that allies itself with other developers as well – but that's not all. Among the many business partners of Salsa Technology, some of the most famous brands are Habanero, Triple Cherry, Merkur Gaming, Thunderspin, Espresso Games, Spinomenal, Play'n GO, Endorphina, Yggdrasil, Pocket Games Soft, Ezugi, Vivo, and many others. Due to Salsa providing a highly successful aggregation platform, it doesn't come as a surprise that most of the company's business partners are other game developers as well.
In Conclusion – A New Name for New Markets
Although starting in Latin America, Salsa Technology has managed to penetrate new market ground; today, the company's solutions are available to online casino owners that operate in Europe, Africa and Asia. The reason why Patagonia Entertainment rebranded itself as Salsa Technology, is because of their success; the company wanted not only to commemorate its achievements with a fresh new name change but to also make itself known to the iGaming industry on a global scale. We will be looking forward to seeing new surprises from Salsa Technology!