The BetConstruct Review - Complete Online Gambling Products and Services
Founded in 2003, BetConstruct managed to become one of the top developers and providers of online gambling solutions in the UK, and in Europe. Today, the business holds numerous licenses, awards, certificates, and is also partnered up with some of the top iGaming companies in the world. What is interesting about this high-profile company is that they managed to achieve everything by implementing excellent business practices and offering the right products. In this review, you will learn not only why the best new casinos online prefer to work with BetConstruct, but also what does the company offer to operators everywhere.
The Games – A Full Live and RNG Portfolio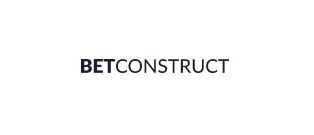 Although BetConstruct provides a game aggregation platform that offers more than 8,000 instant games and hundreds of live dealer titles, they do have their own original content. The company offers approximately 66 RNG titles, and 10 different live dealer games, which have approximately 80 tables active at all times. While the company is clearly dedicated to providing live dealer titles of incredible variety, their RNG titles are mostly slots, with a couple of "special genre" games, here and there.
The Slots Are Original
The slots of this developer might range in art style and themes, but they all have one thing in common – featuring smooth functionality and impeccable graphics. While the majority of the slot themes are original in nature, a good number of slots are modelled with the incorporation of the famous "Fashion TV" diamond logo. Although the most common reel style of BetConstruct's slots is considered to be a 5x3, there are games with other patterns as well. Regardless of how many reels and rows there are, one thing is for certain – the bonus features will be more than plenty. Below, we have analysed the best slot examples of BetConstruct.
"Fashion Secrets"

This 5x3 slot packs quite a lot of charm in its 243 winnings lines. In addition to looking sexy, this game also offers a multiplier feature that can increase a player's winnings of up to x5! Landing successful scatter symbol combinations will result in the game giving up to 10 free spins, while wild symbols will substitute all others (except for the scatters). The reels feature a "collapsible design" which means that the symbols forming the winning combination will disappear, while new ones fall from above. One of the best parts about this game is the four amazing jackpots – mini, minor, major, and mega!

"Rise Of Empire"

A slot that looks like it was themed after Greek mythology, this 5x3 game offers nine pay lines. In addition to its stunning graphics, the slot offers extra features such as symbol substitutes, free spins, and a bonus game! Once a player has landed a successful combination of special warrior symbols, they will be taken to a special grid, where a cursor will move along the edges, and stop on a specific symbol. If that symbol is the same as the ones shown in the middle, they will win a multiplied amount of money!

"Bikini Angels"

Another entry by the Fashion TV brand, this 5x3 reel layout slot delivers hot beach visuals, and a very special feature – giant symbols. In addition to seeing more of Fashion TV's top models in full view, picture symbols will come in three different sizes, increasing the potential win for players. This game also has four jackpots and 20 fixed pay lines.

"Persepolis"

A "Persian-themed" slot with a 5x3 pattern and nine pay lines, this oriental game will provide the players with up to 15 free spins if they land a successful combination made up of scatter symbols. The wild symbols, on the other hand, will substitute all others (except for the scatters) and provide various rewards. After every single win, a player will be given a chance to gamble it in a "red or black" guessing game. If the player has made a correct prediction, their winnings will be doubled in size!

"Pirates Gold"

Featuring five reels and three rows, this pirate-themed game offers 243 winning ways to its players. This is made possible by the fact that the slot features "cascading reels", with a "symbol destruction" feature, that removes any winning combination, which collapses new symbols from above. This not only improves the chances for any following combinations but also increases the winning multiplier (it can reach up to x5). This slot also offers free spins and wild symbol substitutes.
The Live Dealer Games
The live dealer games of BetConstruct are separated into the following categories: Roulette, Blackjack, Switch Blackjack, Casino Hold'Em, Hi-Lo, Keno, Poker, Rusky Poker, Baccarat, and Dragon Tiger. BetConstruct offers full bespoke live casino solutions, which means that software operators will be able to incorporate games with betting limits that are most comfortable for a specific player base. Depending on the game and table, the smallest amount that can be bet will be $0.25 per game round (or hand). BetConstruct's VIP tables can accommodate wagering of up to $10,000 per bet! We have taken a more in-depth look a the most prominent live dealer games developed and supplied by BetConstruct.
There Are Many Roulette Tables
The live lobby of BetConstruct offers approximately 12 active roulette tables at all times. The average betting limit for all of them will be between $0.50 and $500 (depending on the type of wager). While the majority of roulette games are hosted by English-speaking dealers, there are tables that are exclusively hosted in Russian, Arabic, Romanian, Turkish, Spanish and Italian!
The Most Live Dealer Games Are Blackjack
Considered to be the most popular game genre in the BetConstruct live lobby, there are more than 50 different blackjack tables at all times. With that being said, it comes as no surprise that there are multi-lingual tables here as well. This section of the lobby is also the one with the highest betting ranges ($2.5 - $10,000).
BetConstruct Accolades - Licenses, Certificates, and Awards
As a highly renowned developer and supplier of online gambling solutions, the company is licensed and regulated by more than 15 jurisdictions! Some of the most famous ones include the United Kingdom Gambling Commission (UKGC #040767-R-320911-009), the Malta Gaming Authority, the Romanian National Gambling Office, the National Gaming Authority of France, the National Gambling Board of South Africa, the Government of Curacao, the Isle of Man Gambling Supervision Commission, the Government of Gibraltar, and the Swedish Gambling Authority. The company was also given an ISO 27001 International Certificate for compliance, issued by SOCOTEC.
With so many licenses, it doesn't come as a surprise that the company is also tested and certified for the quality and safety of its products and services. BetConstruct has been inspected and approved by technical testing laboratories such as QUINEL, BMM Test Labs, and GLI. In addition to the many certificates and licenses, BetConstruct is also a company that possesses numerous awards for providing excellence and innovation within the iGaming industry – here are some of the company's most notable accolades:
SBC 2019 for "Innovation of the Year"
SIGMA 2019 for "B2B Platform of the Year"
BEGE 2019 for "Online Platform Provider"
EGR B2B 2019 Awards for "Mobile Service Supplier".
RBA 2019 for "Best Provider of the Year"
MIGEA 2019 for "Best Gaming Online Betting Platform"
MIGEA 2019 for "Best Innovative Product Company"
GA 2019 for "Best Technology Provider & Supplier"
Mobile Platform Compatibility and Additional Device Support
With a company that is literally awarded for the quality of its mobile services, it doesn't come as a surprise that BetConstruct's live and RNG games are running smoothly on devices with an Android and iOS operating systems. This high-level platform compatibility has been achieved through the meticulous use of HTML5 – a popular programming environment, known for its outstanding compatibility characteristics.
Interesting Information about the Company
Although BetConstruct was founded in the early 2000s, the first version of their official website appeared in 2011. Initially, the company offered only sportsbook services and products; however, over the years they had introduced a number of other solutions, among which were RNG and live casino gaming. Today, the company has approximately 5,000 employees, scattered among the company's offices in Malta, France, Romania, the United Kingdom, Italy, South Africa, Armenia, Cyprus, Germany, Phillippines, Ukraine, Taiwan, Peru, and Uruguay!

Press Release Sections and Additional News Portals
BetConstruct's official news section will provide all interested parties with the company's latest achievements in the iGaming sector. Due to the company's sheer size and large infrastructure, it doesn't come as a surprise that BetConstruct also promotes its social media accounts in Facebook, Twitter, LinkedIn, Instagram, YouTube, and Telegram. The developer publishes new information on its products and achievements almost on a daily basis, across all available platforms.
When the company first took its "baby steps", their initial goal was to provide the iGaming industry with a complete suite of sportsbook services. Over the years, however, their mission goals evolved along with the company itself; which is why today, they have dedicated themselves to introducing a full suite of gambling products which are ideal for both small and large businesses.
How Does BetConstruct Compare to Others in the Industry?
When a company has more than 40 awards for excellence in the iGaming industry, it isn't difficult to understand why this developer and provider has been revered as one of the best ones out there. Offering both their personal products and the aggregated solutions of numerous others, BetConstruct is considered to be one of the top "Internet gambling" product developers and providers that are currently considered to be the leading businesses in the iGaming industry. Due to its successful business and products variety, it is understandable why BetConstruct has been ranked among the best iGaming companies in the history of online gambling.
Social Responsibility Measures Taken by the Company
Although it isn't explicitly stated, BetConstruct is associated with a number of online charities and organisations, dedicated to helping people who experience challenges with gambling addiction. This deduction comes from the fact that the developer has been licensed; the majority of jurisdictions that issue these kinds of legal recognitions, require of the business to adhere to a number of regulations, some of which include:
The promotion of social responsibility, and spreading awareness about the dangers of gambling
Implement a number of industry regulated "anti-money laundering" measures in its products
Adhere fully to industry-regulated standards for quality and technical standards
Fully comply with business report requirements
Have appropriate measures installed to accommodate the handling of complaints and client disputes
BetConstruct Has Many Incredible Partners
BetConstruct is a high-profile company, which would explain why some of its business partners are also huge names in the iGaming industry - NetEnt, Playtech, VBet, STS, BBIN, Royal Panda, Betsson, Interwetten, Fashion TV, and many others. The developer has engaged a successful business strategy by partnering with companies that come from different "walks of life". BetConstruct is allied with other developers, distributors, aggregators, casino operators, and a number of other various businesses. An interesting fact is that BetConstruct is also an official partner of Arsenal FC!
This Developer Continues Its Climb to the Top
It is understandable why the best new online casinos in the UK and EU feature BetConstruct's products in their platforms! The developer's online casino solutions have been long considered to be some of the best ones in the entire iGaming industry; in fact, the mere presence of the brand in any online casino is enough to inspire trust. Today, BetConstruct continues to grow, while attaining more happy customers and additional business partners.