A Visionary iGaming Review – A Developer Dedicated to Creating Live Games
Considered to be among the leading software developers in Asia, Visionary iGaming (also known as ViG) was established in 2008. Since then, this developer and provider has been among the most preferred live casino gaming companies among Asian and Latin American gambling operators. Today, ViG has also made its mark in Europe and is expanding as fast as it can. In today's article, we have completely analysed ViG as a business and as a software developer – and you can learn why some of the best new casinos online have started to work with this company!
The Online Casino Games of ViG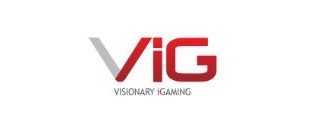 ViG is known to be a company that is exclusively developing and distributing live dealer titles, which is why they are not creating any other gaming software.
With that in mind, the main live casino categories operators will find here, are Blackjack, Blackjack Early Payout, Baccarat, American Roulette, and European Roulette.
All games are streamed in HD quality, making all interactive interface elements clearly visible. We have provided further analysis of the different ViG games below.
Live Blackjack Offers Authenticity
Hosted in a "Vegas-level" studio environment, every Blackjack table of Visionary iGaming accommodates seven-player seats. Even if there isn't an available seat, there is a "bet behind" option, that allows players to wager on the hand of someone else that is already sitting at the table. Regardless of the table type, players will be given a chance to place a number of interesting side wagers, in addition to the available main bets.
Early Payout Blackjack Allows for More Freedom
Visionary iGaming is one of the few developers of live casino games that offers the "Blackjack Early Payout" version of the genre. Essentially, it allows players to exit a game before the round is concluded, saving the majority of their initial bet. We say "majority", due to the fact that there is a small casino commission for any "early payout requests". For example, if a player has bet €5 and they decide to exit the game, they will get back approximately €4.85 (this depends on the predetermined percentage margin of the casino).
On the other hand, if the player likes their initial hand and decides to move further, they would click on the "next play" button. The Blackjack Early Payout of Visionary iGaming is known to have an RTP rate of approximately 99.5%, which is one of the highest percentages for a live casino game in the entire iGaming industry; however, there is a catch. When a participant decides that they want to continue playing, the decision to "stand" or "hit" (on the player's hand) is made by the dealer, in accordance with "basic blackjack strategy".
The Live Solutions Products Portfolio of Visionary iGaming
The company offers much more than live dealer games. In fact, ViG has taken on absolutely every aspect of the live dealer genre and has developed a number of useful products for operators that wish not only to expand their gaming portfolio but also achieve marketing versatility. We have listed the "live solutions" of ViG below.
Live Integrated Casino - this product allows ViG customers to incorporate the developer's live dealer games within their own casino platforms. The solution itself supports "funds transfer integration", "one wallet integration", "live casino back office" functionality, and more.
Live Casino Mobile – complete support of mobile devices and systems
Live Turnkey Casino – a product package that contains everything that is needed to start an online casino from scratch. In addition to the live and RNG games, this package contains a content management system (CMS), payment processing, marketing tools, etc.
Live Betting Shop – this solution gives physical business owners the chance to set up their own "online casino" in a land-based location, via the provision of VLT's, PC terminals, Play-kiosks, and other physical equipment.
Private Tables & Environments – with this option, an operator can fully customise the game table of their choice. ViG offers custom branding on every detail present in the studio, including the dealers, the languages being spoken, gaming uniforms, and everything else!
Live Land-Based Casino – this solution is aimed at operators of land-based environments, for which ViG provides all the necessary software and hardware equipment needed to live stream a game straight from the casino floor!
Live Promotions – this service aims to provide operators with the ability to create live tournaments, leaderboards, progressive jackpots, private events, and a whole lot of custom bonus material for every game.
The American and European Roulette's Have Minor Differences
Both Roulette versions sport a detailed "result history" feature, that will allow players to properly follow the progress of each gaming round. Every roulette table will have HD video streaming with a "picture-in-picture" functionality, which will allow players to view both the dealer and the wheel itself at the same time. The table limits are customisable, and the only significant difference between the roulette versions is the number of "zero" pockets (the American has two zero pockets).
Licensing - Information about the Company's Credentials
We noticed that this developer and provider doesn't have any licenses issued by any known iGaming administration. On the other hand, they are licensed by the Costa Rican government as a "business-to-business" supplier of online gaming solutions. Although there is no additional information about ViG pursuing additional licensing opportunities, their actions within the industry are considered to be legit.
Mobile Platform Functionality and Additional Support
The company clearly states that all of its live dealer products are created with the use of HTML5, which makes them fully compatible with all browsers and smart devices that operate on Android and iOS. Some reports online have speculated that some of ViG's games might still be operating under "Flash"; however, there wasn't any substantial evidence to clarify that statement.
Company History and Current Business Mission
One of the most interesting facts about ViG is that they launched their first website in the same year the company was established. When looking for the official location of the company's headquarters and studio, ViG's contact information page revealed that the business was located in San Jose, Costa Rica. Visionary iGaming employs more than 100 people that include dealers, pit bosses, and system maintenance staff.
The company provides its products and services to 50 of the best new casinos online, as well as to operators who have a lot of history in the industry. With over two billion dollars of real money wagers being circulated annually on ViG's tables, it is safe to assume that the developer has done a lot of things right with their platform, but they aren't stopping there. In the company's mission statement, they point out that they wish to increase the revenue of their customers, by becoming the global leader of the live dealer industry.

There Are Quite a Few Unique Game Features by Visionary iGaming
The "choose ahead" option allows players to predetermine and select specific actions before their turn comes. This specific feature is highly useful when playing on a table with many additional players. The "bet behind" option not only gives players the chance to place bets behind someone else, but they can do so if the table is too full. One of the best things about this option is that it can accommodate an unlimited amount of players!
Although non-essential, there is a "Tip Bet" option that allows players to give the dealers something extra. The unique thing about it is that if a player decides to tip a specific dealer, the casino will double it. Another unique feature to ViG's live dealer platform is the "news ticker". A non-invasive information strip that runs at the bottom of the interface of every live lobby, the News Ticker allows operators to promote additional products or advertise upcoming events. The News Ticker can operate in every table!
The News & Events Section – Additional Information Portals
The latest announcements about ViG's industry achievements and latest business partnerships can be found in the News & Events section of the website. Additionally, the company also manages a number of social media accounts, where interested parties can learn more about the company's development. Although Visionary iGaming has profiles on Facebook, Twitter, and LinkedIn, we have found out that the company rarely posts any significant info; the best way to learn about the company and its products is either by following their official news section or contacting them directly.
How Does Visionary iGaming Compare to Others in the Industry
Visionary iGaming has more than a decade of experience in providing live dealer turnkey solutions for online casinos, but that's not all. The company's dedication to becoming one of the leading providers of live casino gaming services in the world has earned them quite a positive reputation among its partners and iGaming industry critics. Although this developer doesn't "sit at the top" of the live gaming business, it is still defined as a leader capable of catering to the needs of both small and large online casino operators.
Partnerships with Casinos and Other Companies
Among the most famous gaming partners of ViG, we count names like EveryMatrix, Betsoft, Pragmatic Play, and quite a few others online casino software providers. It is also worthy of mentioning that some of the business partners of the company are also businesses that actually manufacture physical casino products and accessories; such is the case with Cammegh, SHFL Entertainment, and Bee. Visionary iGaming is always looking forward to expanding its circle of business friends, which is why they are also connected to many promotional businesses as well!
Even Better Casino Products and Services in the Future
Visionary iGaming might be dedicated to the development of live dealer games only, but that doesn't mean their turn-key solutions don't come with instant RNG games. Betsoft and Pragmatic Play both lend ViG their gaming software, so the developer can provide a full gaming package for any online casino operator. Granted, although they don't possess any conventional recognition by mainstream licensing jurisdictions, Visionary iGaming continues to be among the most preferred companies that have ever entered the iGaming business. The company has shown both their customers and the players that they will continue to perfect themselves, even after becoming an industry leader!