A Casino Games Developer That Made It Early – The Full Gamevy Software Review
This company began as a start-up endeavour back in 2015, and with its launch, it became a part of the mainstream software developing scene. In the very same year of its establishment, Gamevy was awarded by the industry for its fresh outlook on the business as a whole, and superb presentation of its products and company mission.
Based in London, UK, this company is one of the few ones that has only half a decade of industry presence, yet it offers an extensive range of online gambling products and solutions. Today we will learn everything there is about Gamevy and explore its portfolio of casino games and platform management services!
The Company Produces a Decent Variety of Games, but It Doesn't List Them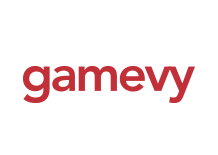 On the website of Gamevy, you will find that the company produces a variety of scratch cards, bingo and gameshow titles, in fact, this developer has made little over 30 titles so far. On the other hand, there is not a single mention of any slots, although the company has a few notable titles of the same genre that circulate the Internet. Gamevy seems to "break the norm" when it comes to producing online casino games because the majority of titles it offers aren't slots, but gameshows! We have taken a much closer look at the Gamevy roster of casino games in the paragraphs below.
The Slots Are Excellent but There Aren't Many of Them
When it comes to "pure slots", there aren't more than a few titles released by Gamevy. Due to their dedication to the "gameshow scene", the company has found a way to create "hybrid slots" which also feel reminiscent of scratchcard games. All slots feature crystal-clear HD graphics and original designs – which makes us wonder why Gamevy has decided not to produce more titles of the same genre. For now, we have described below some of the most renowned Gamevy slots.
"7UP!"

Although classified as a slot game, this title looks like a "slot-scratch card hybrid". It has a 7x3 layout, and its fruit-themed interface allows players to bet on seven lines. There is a "turbo function" which allows the "reels" to change incredibly fast, and the only additional feature is a win multiplier.

"Tomb of the King"

This is an Egyptian-themed slot, that has a 3x5 reel layout, and ten bet ways. This is one of the few slot titles of Gamevy that don't feature mechanics taken from other game genres. The bonus features players will find here are expanding symbols, free spins, scatter symbols, and wilds.

"Space Force"

This is another "hybrid" type slot game that has a 7x3 layout and seven available bet lines. This space style slot-scratchcard features several jackpot types, bonus symbols, free spins, and scatter symbols. Just like the previously mentioned slot-scratch game, Space Force also has the "turbo mode" function; however, players can also enable an autoplay feature as well.

"The Link"

While this slot doesn't have many features, its crisp 3D elements and minimalistic design has made it one of the most popular slots in the Gamevy roster. There are eight paylines, which span over a reel layout of 3x3! This "plain but entertaining" slot has a single bonus feature - a wild star symbol that grants a win on multiple lines.
The Developer Shoud Create More Table Games
Perhaps, this is the genre where Gamevy currently lacks the quantity that the players need from this provider. There are only four roulette games – "10p Roulette", "Turbo Roulette", "European Roulette" and "American Roulette". We do wonder why there aren't any other table games, given the fact that all of the roulette titles look and play amazingly. Perhaps, Gamevy is going to expand its table game section in the future.
The Gameshows Are an Interesting Take on the Scratchcard Genre
There is a reason why all of Gamevy's gameshow titles enjoy incredible success with any operator that adopts them. The development team of Gamevy has reviewed over 3,000 actual TV gameshows and has isolated valuable entertainment elements, which it has implemented in their software. From the colour schemes to the mechanics and animations themselves, this software developer has produced its gameshow titles with incredible attention to detail. With that being said, we present to you the most played casino gameshow titles of Gamevy.
"Diamond Deal"

Modelled after the set of popular TV gameshows, this game features a 5x10 field of boxes that contain ten diamonds. The player will have 4 "lives", and every time they open a box, a "life point" will be deducted. If a player happens to open a box and there is a diamond inside, the "lives counter" is reset to four again, and a reward is given based on the value of the initial bet.

"Epic Gems"

A gameshow title that operates in a "reverse" mechanic as opposed to Diamond Deal, the objective in Epic Gems is to turn over as many gemstones as you can, without triggering one of four mines. The more gems are turned, the bigger the reward would be. There is even a "money doubling" feature which activates if a player successfully turns over seven gems. This game has a 5x8 layout.

"Boss the Lotto"

In a typical lotto fashion, this game features a layout with 49 lotto balls. The objective is to turn around as many balls as possible, without revealing a "black ball". The player can cash out at any time they want, but if a black ball is revealed, a player will lose all of the winnings they have accumulated in that round.
This Game Developer Is Licensed and Awarded
Gamevy is licensed and regulated by none other than the United Kingdom Gambling Commission (License number 38979). While no formal seals of system testing agencies are featured on the website, the fact that the UKGC has granted a license to the company means that Gamevy undergoes rigorous audits; after all, this is one of the main requirements for a game developer to gain a permit from the UK's most famous licensing authority. In addition to possessing all the necessary legal credentials, the company has also been awarded first place in ICE's 2015 Totally Gaming Convention, in the "Pitch" category.
This Developer Creates Mobile-Ready Solutions
All of the software you will find made by Gamevy is going to be supported by mobile operating systems such as iOS and Android. Everyone does recommend that if you plan on running any of Gamevy's titles, you should use a recently updated browser. Due to the "hassle-free" capabilities of Gamevy's software, operators and other developers won't experience any issues when it comes to integrating this company's software in their own platforms.

The Software Developing Platform Used by Gamevy Is Probably HTML5
While not explicitly stated, the fact that Gamevy features adverts of games being displayed on tablets and smartphones reveals the truth. Furthermore, the company does state that its games and products come "mobile and web-ready", which can be made possible only by utilising HTML5 as a software development platform.
There Are Unique Elements Present in Gamevy's Casino Software
While melding two gambling genres into one doesn't seem like a recent innovation, only the most successful combinations become the most popular ones. Gamevy has managed to do something which many other software developing companies could not – create titles that combine slots with lotto and gameshows with scratchcards. Additionally, this software developer is one of the very few ones that produce high-quality bonus wheel games, as it is evident from the highly popular "Gears of Fortune".
No Press Release Section – Follow It in the News
By the looks of how Gamevy is handling its media exposure, we can conclude that this software developing company has a high industry profile. This developer has been covered by none other than "The Guardian", SBC News, Focus Gaming News and many other reputable news outlets. If you're hoping to learn more about Gamevy and its latest achievements, you will need to follow those Internet portals.
How This Developer Compares to Others in the Industry
The factors that make Gamevy stand out from almost every other software developer on the market is self-evident. It is an all-known fact that developing online casino games in the genres mentioned above is not an easy task. This applies not to the mechanics of the game, but the presentation and playability of every single title. So far, Gamevy has solidified its place as being perhaps the best online scratchcard and gameshows maker in the online casino industry.
Gamevy Is a Conscious Business – Care for the Player
Although gambling can be a fun and recreational activity, it is most certainly not without its dangers. This software developer is aware of that, and this is why it has a dedicated page in their website called "responsible gambling". Visitors will find useful information about the pitfalls of gambling and also portals to help programmes such as GamCare, Gambling Therapy, Gambler's Anonymous, and Gamble Aware.
Gamevy Operates in a Variety of Markets - Partnerships and Business Influence
One of the best online estimations about the business coverage of Gamevy is that its software is available in more than 400 online casinos, spanning over 21 countries. While you won't find any names of Gamevy's partners on their official website, we are inclined to believe that the famous LeoVegas casino is most certainly one of them. Other popular casino names include Slotty Vegas, Slots Million, Wild Jackpots Casino, Interwetten Casino, Bitcoin Casino and many others.
In Conclusion – There Will Be More to Come
Gamevy is one of those software developers that go all out in every business endeavour they start. The lack of some game genres might seem like a drawback to some, but it is clear that this company has decided to go in a different direction that still makes them recognisable by the iGaming industry. Perhaps, one of the things we would like to see from them in the future is a page with their portfolio along with a news section where both players and potential business partners can see the company's latest achievements.