Developer That Excels in Supplying Many Casino Solutions - Greentube Review
Greentube's official launch was in 2000, although the company has existed a few years before that. Today, Greentube prides itself on being the leading provider of complete casino solutions in both the online and mobile sectors. Today, this company offers iGaming businesses a multitude of products and services and continues to be one of the most renowned developers of online casino games. Although a separate business entity, Greentube has become a part of the NOVOMATIC Group and is benefiting from the many perks of its parent company. In this review, you will find out more about Greentube, its games, business partners, and much more.
There Are Plenty of Games to Choose From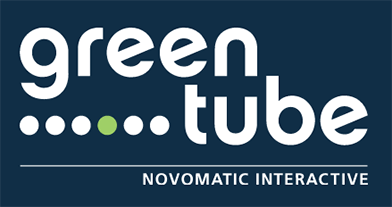 Although in the website portfolio, there are games included by two more developers (NOVOMATIC and Eurocoin), Greentube alone offers 93 games. The majority of the titles are slots, but the company also offers table games, some video poker titles, video bingo games, and a few novelty titles. Greentube provides full information on its gaming software, but there is one drawback – the company has not made demo versions of those games available on its website. Readers should be aware that in many reviews, NOVOMATICs games are often confused as being made by Greentube! The games you will see analysed below will be made ONLY by Greentube.
The Slots Become Better with Time
Greentube currently offers 63 slots. The slot designs of this company are all original, and although some might remind you of popular franchises, none of the developer's games are modelled after branded products. Although all of Greentube's slots feature solid gameplay and variety of interesting features, people will notice that their visual design varies in both style and complexity – this is due to the fact that Greentube has been making slots for a long time, and it is only natural for the newest titles to look "better". Below you will see an in-depth analysis of the most popular slots – regardless of their visual appearance.
"Romeo and Juliet"

This is a slot based on Shakespeare's famous characters, and it features a 4x5 reel layout. This slot includes three types of modifiers, wild symbols, wild reels, free spins, and re-spins! This is currently the newest slot produced by Greentube, and it appears to be the most popular one as well.

"Apollo God of the Sun"

A mythology-themed slot, Apollo features two reel sets, one that has a 5x5 reel layout and the other one – 12x5! Both sets are spun at the same time and provide players with 100 win lines in total. The game features regular and enhanced transferring wilds, free spins, and colossal symbols.

"Sherwood Showdown"

This is a game modelled after the famous character Robin Hood, with some reference to the "Little Red Riding Hood". This game has 20 win lines, a 3x5 reel layout, and six different modifier mechanics along with multipliers and special symbols.

"Tidal Riches"

This is a sea-themed slot that stars off with a 3x5 reel layout, but over the course of the game, specific wins may include another row and reel, making the layout become 5x6. This effect increases the win lines from 20 to 50. The additional features included in Tidal Riches are the wild and scatter symbols, the winnings gamble mechanic, the free spins, and also the stacked symbols.

"Cops 'n' Robbers Vegas Vacation"

This slot game has a 3x5 reel layout and 20 win lines. Based on the Cops 'n' Robbers slot series, Vegas Vacation gives players features such as symbol substitutes, bonus games, and four different types of reel modifiers.
The Table Games Are Decent
There are 13 table games in total, and most of them are variations of roulette. Those titles which feature only one version, are 3 Card Brag, Baccarat and Sic Bo. We should mention that none of the table titles are supported for mobile play, so the only way to experience them is via PC.

The Other Games Include Poker, Bingo and Scratch Cards
The three video poker titles made by Greentube are Joker Wild, Jacks or Better and Deuces Wild. Apart from the specific rules of each separate video poker game and the colour of the interface, there aren't any other essential differences between the three.

There are also three bingo games - Pharaoh's Bingo, Nineballs and Silverball.

"Darling of Fortune" and "Happy Farm" are the two scratch card titles which can be found in the portfolio section called "Other Games".

The Services Portfolio of Greentube
As a creator of the Plurius™ server-based gaming product, Greentube has given its clients the chance to benefit from a system that caters to both the needs of land-based casino operators and online platforms such as desktops, smartphones, tablets, and iTV. In addition to offering both Greentube and NOVOMATICs game titles, Plurius™ also supports integration from third party providers.

Another service offered by Greentube is the novoSDK – a toolkit which is used for the conversion of casino games to a specific platform. Last but not least is Greentube Pro – a specially designed network that connects land-based casinos with online platforms, allowing players to game in their favourite establishment via an online outlet. At this point in time, Greentube Pro is available only for the market of the USA.
This Software Developer Holds Many Licenses
Greentube is one of the most licensed casino software developers in the industry. The company is licensed and regulated by Gibraltar Gambling Commission, the Alderney Gambling Control Commission, the United Kingdom Gambling Commission, the Malta Gaming Authority (MGA/B2B/120/2006), the Gaming Commission of Belgium, the Customs Agency and Monopolies of Italy, the Lotteries and Gambling Supervisory Inspection of Latvia, the German Authority of Schleswig-Holstein, and the Government of Spain.
As expected, all of the software products of Greentube have been thoroughly tested for fairness and security by the following administrations – ASENSI Technologies, Gaming Laboratories International LLC and SIQ (Slovenian Institute for Quality and Metrology). Furthermore, the company adheres to the following industry standards for quality – ISO27001, and PCI SCC.
Mobile Support and Development Technologies –Using the Latest Platforms
All of Greentube's software is fully compatible with mobile operating systems such as Android and iOS, making them playable on any smartphone or tablet that supports a recently updated browser. It is confirmed that the company uses HTML5 technology to produce almost all of its games – which is why all look incredible and are supported by nearly all software and hardware platforms. There are some titles that have been made on Flash (like few table games), but it is just a matter of time before Greentube re-works them for mobile use.
Greentube Has a Rich History and Inspiring Company Goals
Originally, Greentube started as the company Dürrschmid & Reisinger OEG in 1998; however, it was re-branded in 2000. This company's first game was called "Ski Challenge", and it wasn't connected with the online gambling industry at all. With the advancement in software development technology, Greentube started creating numerous games for the online casino industry, and it is what caught the eye of the renowned software developer NOVOMATIC. This, in turn, helped Greentube to become an integral part of NOVOMATIC Group in 2010.
On the other hand, Greentube has implemented a successful strategy of acquiring smaller software developing companies in different countries, effectively creating numerous branches of itself and obtaining all necessary licenses to establish a broad distribution network. Today, Greentube continues to expand its operations while still producing some of the best casino solutions online.
The Media Page Contains All the Latest News on the Company
Once visitors navigate to the "Media" category of the website, they can explore the following sections: Press Releases, Editorials and Upcoming Events. The press releases section contains the most recent information about the company's attendance in iGaming industry events, and also the release of its newest gaming titles.
In "Editorials", the company provides full downloadable articles that discuss numerous business strategies, as well as the latest trends in the industry. "Upcoming Events" is an empty section, which Greentube updates with relevant information when such is present. Given the amount of information already made available by the company, it doesn't come as a surprise that Greentube also manages its social media accounts on Facebook, YouTube, LinkedIn and Instagram!
The Greentube Family of Companies Includes Many Partners and Clients
Among the family of Greentube-associated companies, we count Platogo, AbZorba Games and BlueBat Games. The list of clients of Greentube includes some of the most well-known names in the iGaming industry: Mr Green, 888casino, Kindred, LeoVegas, bet365, Casumo, NYX Gaming, NetBet and so many others. The products and services of Greentube are preferred by many types of companies, and this is why the list of clients is comprised of both online casino operators and other software developing businesses.
Still One of the Biggest Casino Game Providers in the iGaming Industry
Greentube is a company that had humble beginnings, but today it has grown into one of the most respected developers and suppliers of casino solutions everywhere. Their successful partnership with NOVOMATIC has broadened their business horizons, allowing for a more significant market exposure of their services. It is remarkable how a software developing studio that offers so many platform management services can also create casino games of such quality. We are looking forward to learning more about the newest achievements of Greentube!