DreamTech Gaming – a Highly Resourceful Software Developer
DreamTech Gaming (DT) is a software developing company that makes games for online casinos. It was established in 2016 and has seen an incredible rise in popularity, especially among the best new casinos online. DT Gaming's almost immediate success was based on their dedication to carving their own niche in the iGaming industry, and this is why today they are considered to be one of the newest, most popular casino software providers in the Asian, Australian and European online gambling markets. In this article, we are going to discuss the quantity and quality of DreamTech's casino software and how the company compares to others in the industry.
DreamTech Games Are Remarkable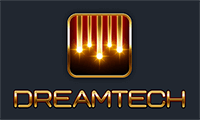 This software developer currently offers 116 games in total, all of which are slots. As DreamTech refers to itself as a "slot-maker", it doesn't seem very likely that they will engage in creating titles from other genres. Putting that aside, all of the games in the DT's portfolio are remarkable when it comes to playability, platform compatibility, and graphics quality. You can read more about them below.
All Slots Are Filled with Features
As an Asian software developer, it comes as no surprise that the majority of the visual themes found here will be centred around Chinese folk stories and mythology. The portfolio of DreamTech does feature a rich variety of other themes, but that's not all. The slots of DreamTech offer a wide range of betting limits, reel layouts, in-game features and RTP rates – which makes them an ideal addition to gaming rosters of the best new casinos online. Below, we have presented some of the most popular slots made by DreamTech Gaming.
"Mystical Stones"

This 5x3 stone-styled slot offers 243 winning ways. Its RTP rate is 97.28%, and is classified as having "medium volatility". Mystical Stones is on of the few "cascading" style slots, and in addition to offering features such as wilds, scatters, stacks, stack removal, and free spins, its unique way of betting is definitely one of the most interesting ones we've seen.

"Ice and Fire"

Created in collaboration with the famous developing company Yggdrasil Gaming, this dragon-themed slot offers 60 pay lines spread across a unique, dual 5x5 reel layout, making the entire slot a 10x5! In addition to the spectacular reel pattern, this slot offers additional features such as wilds, scatters, shared wilds, and free spins. Ice and Fire has an RTP rate of 97.28%.

"Investiture of Gods"

This Asian-mythology oriented game is renowned for offering win multipliers that can go as high as up to x6, but that's not all. This cascading reels slot has a 5x3 layout, free spins, wilds, scatters, 25 pay lines, and an RTP of 94.74%.

"Demon Hunt to West"

This is a "journey to the West"-styled casino slot that is considered to be one of the most successful Asian slots of DreamTech Gaming. The game has a standard 5x3 reel layout, and a number of features that include a multi-level jackpot, free spins (up to 300), wilds, and scatter symbols. This cascading reel-styled slot has an RTP rate of 97.57%.

"Witch Winnings"

This is a "Halloween-themed" slots with a 5x4 reel layout. Not only does it differ from the majority of DreamTech's slots, but it also offers 100 pay lines. There are three types of wild symbols here, which can grant "collection features", scatter wins, and free spins. The RTP rate of Witch Winnings is 96.65%.

"Wrath of Thor"

This is considered to be one of the best-looking Viking-styled slots currently online. In addition to its 5x3 reel layout, this mighty slot features 25 pay lines, two types of wilds symbols, free spins, and scatter symbols. With an RTP of 97.17%, Wrath of Thor is considered to be quite a generous title.
Properly Licensed and Certified
The first license possessed by Dream Tech comes from the Malta Gaming Authority; the second, from the United Kingdom Gambling Commission (license number: 55655). DT's games have also been audited and certified for fairness by the appropriate iGaming industry technical testing labs. It is quite rare for any online casino software developer that is majorly dedicated to creating Asian-themed slots to be licensed by some of the most renowned administrations in the iGaming industry. On the other hand, the presence of the aforementioned licenses shows that the company is dedicated to becoming renowned worldwide.
Mobile Optimisation and Additional Platform Support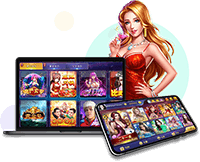 All of the gaming titles listed in the company's portfolio are fully compatible with Android, iOS, macOS and the Windows operating systems. The fact that all slots made by DreamTech are developed with the use of the HTML5 software platform makes them incredibly optimised for use with almost all available smartphones, tablets, and desktop computers. Although the level of optimisation is indeed high, the company has presented a list of supported browsers. Those are Google Chrome, Mozilla Firefox, Internet Explorer, Opera and Safari.
Additional Company History and Company Mission
Believing to be "the best in the industry" DreamTech Gaming is a company that is said to have been established with an incredible passion for gaming in general. Their goal of providing casino software of "triple-A" quality has earned them not only a very positive reputation but also many business alliances with both European and Asian iGaming companies.

Today, the company's mission continues to be one of casino gaming innovation – while overcoming challenges native to the iGaming industry. Another interesting fact is that the brand "DreamTech Gaming" is owned and operated by the company "Nebula Gaming Limited", which is also the holder of DTs business licenses. Although there is no official record, online sources speculate that the company was established in the Philippines. Today, DreamTech Gaming's head office is located in Malta.
Unique Game Features and Traits
One of the most interesting game features is the way a player bets on a spin, in games such as "Mystical Stones" and "Nordic Saga". In those, the bet amount is fixed at a number of coins – what the player can control is the win multiplier value. This will increase a potential winning, but will proportionally make the "per spin" wager significantly bigger. Another specific feature of DTs games is their "jurisdictional availability factor". What this means, is that some slots will be exclusive only to the Asian market, others will be made available for European casino operators, and the third type of casino games can be accessed from both jurisdictions.
The gaming roster made available for the European market is estimated to have approximately 60 games. We should mention that although all of the slots look very well made, those meant for the Asian market appear to be optimised a bit better when compared to the titles available solely in Europe.
News, Company Press Releases and Contacts
DreamTech Gaming does have social media accounts in the following platforms – Facebook, Twitter, Instagram and YouTube; however, the company's news update activity in those outlets seems to be infrequent. The best way to follow what is happening with the company in real time is to follow their official news section, where they post their latest game reveals, newest business deals, and information about attending iGaming industry events. Interested parties can always reach company officials via phone, Skype, or email.
How This Developer Compares to Others in the Industry
DreamTech Gaming sets a good example for all newly emerging casino software developers out there. Although they aren't (currently) as big as companies like NetEnt or Evolution Gaming, the fact that they produce approximately 28 games per year definitely puts them on par with some of the leaders in the iGaming industry. As a medium-sized software developer who is capable of producing the volume and quality like those of bigger companies, we can definitely say that DreamTech is considered to be a strong and capable competitor.
DreamTech Gaming Is Dedicated to Responsible Gambling
The first thing players will notice is that every game of DT has an age verification prompt. While there isn't any displayed information regarding additional "care for the player", the fact that Dream Tech Gaming possesses the licenses mentioned above, means that they have received TST (technical systems testing) certificates. In order to acquire those, a software developer needs to implement a number of in-game tools that provide access to self-limiting features for online casino players; what this means, is that Dream Tech is a company that adheres to the official industry standards for responsible gambling.
DreamTech Has High-Profile Business Partnerships with Other Companies
Yggdrasil – one of the most renowned casino game developers in the world, has announced its partnership with Dream Tech Gaming. Due to the exceptional "Asian-themed" games produced by DT, Yggdrasil has made the developer into a fully-fledged member of the elite YGS Masters Programme; a gaming software aggregation platform that is used for the development and distribution of top-quality casino software worldwide.
In addition to being partners with Yggdrasil, DT's slots are also offered in some of the best new casinos online, such as Slots.LV, Sloto Cash, JackpotCity, Spin Casino and many others.
The Developer Will Remain to Be "Market-Focused"
One of the most unique traits of DreamTech Gaming is to research and analyse the market they wish to break new ground in. Although they have started creating casino games relatively recently, their credentials and business partnerships speak volumes about the ambition of DreamTech. It is rare, and a bit surprising that a casino software developer that heavily leans on providing software solutions mainly for the Asian market, has managed to achieve so much in such a short time. We are looking forward to seeing how DreamTech Gaming will surprise us in the future!