A Developer Dedicated to Casino Software Innovation – the Gamshy Review
Known as a renowned developer of online casino gaming software, Gamshy was launched in 2016. Over the next few years, the company made quite the impression on the iGaming industry, by creating and supplying a number of exceptional slot games and developing an in-house gaming platform called "Engy". Gamshy's professional efforts have been accepted with high critical acclaim, and today, the best new casinos online want to incorporate this developer's gaming portfolio into their own. In this article, you will learn everything about Gamshy and its products and services.
The Games Are Only Slots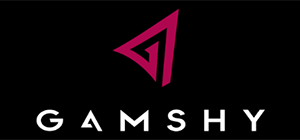 By the time this review was being created, we counted Gamshy to offer nine games in total, all of which are slots. Surely, anyone would think that this is quite a small quantity compared to many others; however, it is the quality of the online casino games that sets them apart. In addition to having numerous bonus features, the unique themes of Gamshy's slots make them both appealing and memorable. We have analysed the games further below.
"Toon Cops"

Designed in the visual style of 1940's cartoons, this 2D game has five reels and three rows. With a "low" volatility factor and an RTP rate of 96.28%, Toon Cops is an ideal "beginner's slot". The highlighted bonus feature of this 27 pay lined game, is the numerous free spins that can be won.

"Bad Monsters"

Donned with a theme that has spooky forests and strange creatures, this 5x3 reel layout slot is done entirely in 3D. In addition to looking gorgeous, Bad Monsters offers features such as free spins and a bonus game. The slot has 20 pay lines, and RTP of 96.07%, and a "high" volatility factor.

"Kraken Island"

A 5x3 slot game, this sea adventure-themed title offers a bonus game and many free spins. With 27 pay lines and an RTP of approximately 96.05%, Kraken Island is bound to impress any casino player with its smooth gameplay, many features, and incredible 3D design.

"Sweet Maniacs"

Brings a desert-themed slot game with a classic 5x3 layout. This 3D game has an RTP of 96.29% and a "medium" volatility factor. In addition to its 27 fixed pay lines, Sweet Maniacs features three different types of bonus free spins: wild FS, scatter FS, and "Fluffy" FS. Coincidentally, the game has symbol substitutes, symbol transformations, and expanding wilds.

"Jumping Sushi"

This is a popular slot take on a Japanese food theme. The game offers a win multiplier which can go up to x9, free spins, and re-spin bonus features. This 3D game has a 5x3 layout, 27 pay lines, medium volatility, and an RTP of 96.3%.

"Tubolarium"

Combines the "mad scientist" theme with an intricate reel design. The idea of each cascading reel is to form tube channels that will connect to the edges of the 5x4 reel layout, essentially winning the amount shown there. This 3D slot offers free spins, low volatility, an RTP of 96.59%, and overall unique gameplay experience.

"Fruit Tribe"

Brings a tropical visual style to the classic 5x3 reel pattern. In addition to being made in 3D as well, this game features win multipliers that can go up to x15, an RTP of 96.43%, a free spin feature, and 243 winning combinations.

"Inferno"

This is a 2D "cartoon underworld-designed" slot that is chock-full with special bonus features. Some of them include two different types of free spins, more than six types of wilds, and a special game mode that can change the classic 5x3 reel layout into a 7x4 or a 2x5x5! Because of its many features, this slot's volatility is "high". Inferno has an RTP rate of 96.33%.

"Western Barn"

Returns the player to the "wild west" by providing a high volatility action with an RTP of 96.59%. This standard 5x3 slot is made completely in 3D and has four different bonus games, every one of which enhances the gameplay of Western Barn even further.
Tested and Certified for Fairness
Gamshy possesses seal certificates issued by two independent technical testing agencies – BMM test labs and iTechLabs. Both companies are renowned around the world for performing rigorous audits for any software produced by an online gambling game developer and verifying that they are safe and fair to be played.
Supported by Mobile Devices and Other Platforms
As a modern online casino software developer, it doesn't come as a surprise that Gamshy uses HTML5 as their "go-to" platform for the creation of their slots. Because of that, they can be played on mobile operating systems such as Android and iOS. The developer has exclusively stated that their slots are fully compatible with all PCs, tablets, and smartphones. It should be noted that Gamshy lists these following browsers as being officially supported by their gaming platform - Google Chrome, Microsoft Edge, Mozilla Firefox and Apple's Safari. Creating the impressive 3D gaming environments is done with the use of the best graphical software currently available (Maya, Houdini), and because of that, it is recommended that every browser a player uses, is updated to its latest version.
Brief Company History and Further Goals
Beginning as a start-up developer based in Rome, Italy, Gamshy's owner (Gamshy Games Limited) is registered in Malta. Although Gamshy started out in 2016, it wasn't until 2017, when they released their first three games. It was a year later when the developer released their own games platform "Engy" along with two additional games. On average, it is estimated that Gamshy releases up to three slots per year. Ever since the conception of the company, Gamshy claims that their mission was to study the way slot games are played and develop alternative methods of doing so; today, they continue on the same path.

News Updates and Contact Information
Gamshy is a socially active company that constantly releases news about itself. In the official source of the developer, readers can find the latest info on new partnerships, quarterly company reports, latest game releases, etc. The company also manages its own social media channels on Facebook, YouTube, LinkedIn, and Instagram. Additional information inquiries to Gamshy can be made via the provided email address on their website.
How This Developer Compares to Others in the Industry
If we compare Gamshy to other software developers, we will have to do so by the strongest qualities possessed by this Italian company. In this case, it is graphics quality and optimisation. The use of movie-production-grade VFX software makes every single detail in Gamshy's slots "pop out". While it is pretty soon to place Gamshy at the top with other renowned software developers, the company's strive for progress will definitely get them there one day.
Gambling and Care for the Players
Although there are no visible association with any "gambling addiction" charities, Gamshy is adhering to the industry standards for responsible gambling. In addition to incorporating a variety of safety measures in every single one of their games, every single time a Gamshy slot loads up, it will display an age verification prompt, stating that all software products of the developer are meant for people who are 18 years of age, or older.
Partnerships with Casinos and Other Companies
A good business not only recognises an opportunity when it arises, but it also knows how to take advantage of it – with that being said, it doesn't come as a surprise that Gamshy has secured partnerships with some of the biggest names in the iGaming industry. The first major business ally came in the face of Spinomenal; a developer and aggregation platform host that currently offers Gamshy's games through their own channel. Other important aggregators include names such as E-LAB Games, 1xBet, GrooveGaming, InPlayNet, SoftGamings, Betconstruct, Salsa Technology and MrSlotty!
In Conclusion – Great Things to Come for Gamshy
It is easy to see why Gamshy is considered as a "rising star" in the iGaming scene. Their professional dedication continues to yield impeccable gaming results, which is something that many companies can't compare to. Gamshy's business philosophy of discovering new online casino game features seems to not only work for them but also inspire the confidence and trust of the developer's partners. Gamshy's gaming portfolio and list of allies continue to grow even today!